Title IX FAQ
We're available 24/7. Call us at (612) 444-5020.
Title IX Act FAQ
Common Questions About Title IX Disciplinary Hearings
At Caplan & Tamburino Law Firm, P.A., our legal team has earned a reputation for providing experienced and proven representation to students facing Title IX disciplinary actions at universities and colleges across the state of Minnesota. Because the stakes are high, our priority is to advocate for and guide our clients through the process by developing a strategy and defense from our first meeting. While navigating the process, we will ensure our client's rights are protected and future is safeguarded.
It is crucial to work with proven Title IX defense attorneys like those at our firm because Title IX proceedings are unique and unfamiliar. Having the correct information will empower you when facing an allegation of sexual assault or harassment. Below are a few frequently asked questions we hear from our clients.
What is Title IX?
Title IX is a federal law that prohibits discrimination in the educational arena based upon sex. Guidance from the United States Department of Education interprets Title IX to mandate federally funded colleges and universities to investigate, adjudicate, and resolve allegations of student-on-student sexual misconduct, including harassment and violence and dating and domestic violence.
Who handles Title IX proceedings?
The educational institution exclusively handles Title IX proceedings, public or private, where the allegation was made. They are not criminal proceedings nor are they handled in criminal court. In most cases, the educational institution will have a policy that permits the school to share its investigation and findings with law enforcement. In some instances, there may be a corresponding investigation by law enforcement and criminal proceedings. However, being charged with a crime is not a requisite for a school to open an investigation.
As required by Title IX, schools must have their own grievance process and provide a prompt and fair resolution of complaints. It is the school's burden to reach a fair determination as to whether a violation occurred. The definition of "fair determination" is an issue that is under further consideration. On September 22, 2017, the Department of Education withdrew its previous guidance and has suggested a higher standard of proof should be required before finding a student responsible for allegations of sexual misconduct.
What are consent rules?
Often Title IX proceedings involve alleged violations of consent rules, which require consent prior to any sexual conduct. Although these rules may vary from college to college, they generally require affirmative consent. Frequently, allegations are made by individuals claiming they were unable to provide consent after the voluntary consumption of alcohol.
How does the Title IX process work?
The basic mandate of the Department of Education is that the educational institution investigates all sexual misconduct allegations made against a student whether the incident occurred on or off campus. The process the institution varies from school to school. However, there are parameters that the university or college must implement.
When university or college officials receive a complaint, they must notify the student that a complaint has been made, the parties involved, the specific section of the code of conduct violated, the precise conduct constituting the potential violation, including the date and time. A formal investigation conducted by the educational institution will follow. Upon completion of the investigation, the university or college must issue a formal report summarizing both inculpatory and exculpatory information gathered. From this report, a decision maker must make a conclusion as to whether the facts support a finding of responsibility or no responsibility. If there is a finding of responsibility, there will be a disciplinary sanction (see below). There may be a right to appeal the decision, however, that will vary from institution to institution.
Do you have the right to have an attorney during the process?
The mandate from the Department of Education currently does not require the institution to allow an attorney to participate. However, you do have a right to have an advocate of your choice present. Remember, the process can be complex and it can have significant consequences for your future. Having an advocate on your side who can guide you through proceedings and fight in your defense can make all the difference.
More Questions? Call (612) 444-5020 for a FREE Consultation!
If you have questions of your own regarding the Title IX process or your own case, our Minnesota Title IX defense lawyers at Caplan & Tamburino Law Firm, P.A. are available to help 24/7. During a FREE and confidential consultation, we can explain the process in depth and discuss your rights and available options. We will also discuss what we can do to help you protect your future. Contact us to get started.
What Should I Do If I'VE BEEN ARRESTED?
1. Don't Talk to the Police!

It's crucial to know that while you should remain respectful with authorities, you have the right to remain silent. This a right protected by the Fifth Amendment of the U.S. Constitution, which makes it clear individuals are protected from being compelled to be a witness against him / herself in criminal matters.

It's important to note that:

Talking will not help you avoid an arrest. If law enforcement has probable cause to arrest you, then they will arrest you.
By speaking, you risk making a confession or providing information that can be used to indict you, even unknowingly.
Even if you feel that information being discussed is "harmless," it is still in your best interest to invoke your Fifth Amendment right.

2. Ask for a Lawyer!

As soon as you can you should elect your right to have a defense attorney present. A Minnesota criminal defense lawyer or public defender can ensure the police do not violate your rights and help you avoid saying anything incriminating during questioning. Caplan & Tamburino Law Firm is available 24 hours a day, seven days a week, so that we can be by your side whenever you need us. Call now!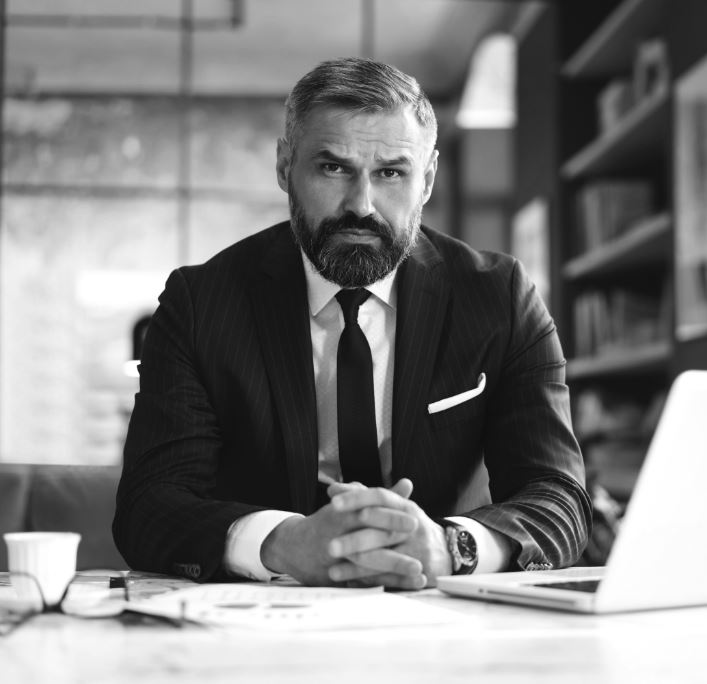 Making a Difference for OUR CLIENTS
I cannot thank you enough for your help!

"Your patience, knowledge and especially your attention to detail was admirable."

This settlement has completely changed my life.

"This settlement has completely changed my life. I appreciate Joe and Hannah's tireless effort."

Thank you for being so supportive

"I just want to say that I don't know any lawyers who would do what you did for your client."

Thank you!

"I just wanted to say thank you again for helping me out with everything."

Thank you again.

"When Kayla answered the telephone I felt like somebody truly had my back and cared about protecting me."
Why Choose Caplan & Tamburino Law Firm, P.A.?
We'll start your case with a FREE, no-obligation consultation

Attorney Joseph Tamburino is a Board Certified Criminal Law Specialist, achieved by only 3% of Attorneys

We have represented thousands of clients and we have handled hundreds of jury trials

Our attorneys have worked as prosecutors and public defenders throughout the state

Our team is available 24/7 – when our clients need us, we're there for them
Book a FREE CONSULTATION
Don't hesitate to call us at

(612) 444-5020

or fill out the form below. WE ARE AVAILABLE TO SPEAK WITH YOU 24/7.