Minneapolis Disorderly Conduct Lawyers
Criminal Defense Attorneys in Minneapolis –
(612) 444-5020
Were you enjoying a night out when things got wild or heated? Did the police arrive and arrest you for disorderly conduct? In Minnesota, you could be facing a high-level misdemeanor charge, even if you have an otherwise clean criminal record.
To fight a conviction and avoid damaging penalties, like fines and jail time, you should get Caplan & Tamburino Law Firm, P.A. and our Minneapolis disorderly conduct attorneys on your side as soon as possible. We believe that everyone should get a fair chance in court to explain their side of the story, and we will use our 100+ collective years of legal experience to make certain that happens for you.
After being charged with the violent crime of disorderly conduct, contact our law firm right away. We offer free initial consultations: (612) 444-5020.
What Constitutes Disorderly Conduct in Minnesota?
The laws of Minnesota consider disorderly conduct or disturbing the peace, any action that disturbs, annoys or upsets another party within reason. As such, the law can be extended to cover most any sort of action, as long as that action or behavior upsets someone else nearby.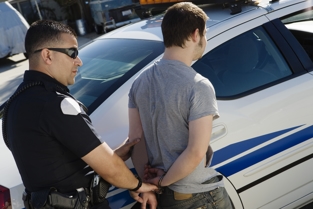 Examples of disorderly conduct include:
Acting intoxicated or impaired in public.
Fighting or brawling.
Interrupting a lawful gathering or protest.
Making a statement that will likely alarm others.
Playing music unreasonably loudly, usually after refusing to turn it down.
Shouting obscenities and offensive slurs.
To be convicted of disorderly conduct, the prosecution must show that you intentionally tried to upset another, or that your actions were so outrageous that they would upset most anyone. For your defense, it will be useful to consider the context that surrounds your charges. For example, shouting obscene lyrics at an energetic concert should be fine, but it might be seen as disorderly conduct if you do so while walking down your street.
To formulate a defense that can stand up to the prosecution, call (612) 444-5020 and talk to our Minneapolis disorderly conduct attorneys.
What Our Clients Are Saying
Watch Our Video Testimonials
Client Testimonial - Josh

Josh came to the firm seeking help with a ...

Client Testimonial - Dave

Dave came to the firm seeking legal guidance for ...

Client Testimonial - Cheryl

Cheryl has complete confidence in the dedication ...