Title IX Advocacy
We're available 24/7. Call us at (612) 444-5020.
Minneapolis Title IX Advocacy
Powerful Legal Assistance for Title IX Sexual Assault Claims
As an important part of the Education Amendments of 1972, Title IX is the federal law of the land – and it explicitly prohibits sex-based discrimination at educational organizations and programs that receive federal funding. Because of Title IX, many organizations have a clear responsibility to investigate sexual misconduct claims and ensure that students are free from sexual harassment, rape, dating violence, and other forms of sex-based discrimination.
However, not all educational institutions are equipped with the means or experience to properly investigate claims under Title IX, making it difficult to ensure that justice is done. As skilled advocates and civil litigators serving Minneapolis, our attorneys at Caplan & Tamburino Law Firm, P.A. are here to help any individuals and organizations who need assistance with navigating Title IX proceedings.
For more information about how we can help, call (612) 444-5020 or contact us online to schedule a free consultation.
Understanding Title IX Procedures and Enforcement
Title IX proceedings differ from other legal processes in that they do not take place in civil court or criminal court. Rather, it is the responsibility of the institution itself to open a Title IX proceeding whenever a student reports systemic sex-based discrimination, sexual harassment, stalking, or sexual misconduct, although they may also be required to report the incident to law enforcement as well. Across the United States, more than 16,500 local school districts and 7,000 post-secondary institutions are currently bound by Title IX.
Some of the most common organizations where recipients have Title IX obligations:
Universities and colleges
For-profit schools and charter schools
Athletic clubs
Recreational sports leagues
Vocational rehabilitation and education agencies
Libraries
Social organizations
Museums
Housing assistance programs
To ensure broad compliance, the U.S. Department of Education and its Office for Civil Rights have offered guidance on how organizations can report, investigate, and respond to claims of sexual misconduct and discrimination. However, it can still be challenging for institutions to implement effective procedures without the assistance of qualified legal counsel.
Under Title IX, institutions and organizations that receive federal funding must:
Respond promptly to all sexual violence and discrimination claims
Have a designated Title IX coordinator
Offer protection for students during Title IX investigations
Provide access to confidential support services and counseling
Report any instances of retaliation against alleged victims
Conduct impartial investigations and allow for an appeals process
Take action to end a culture of sexual harassment and violence
Use the civil standard of the "preponderance of the evidence" to resolve complaints
Do I Have the Right to an Attorney in Title IX Claims?
While the rules governing a student's right to an attorney can vary from state-to-state, alleged victims may be permitted to have legal counsel whenever the alleged perpetrator is also allowed to hire outside counsel for a Title IX defense. Additionally, some organizations may benefit from dedicated legal counsel when pursuing a Title IX investigation or determining how to resolve a given situation. At Caplan & Tamburino Law Firm, P.A., our experienced Minneapolis attorneys can offer expertise to both individuals and organizations during Title IX proceedings. With over 100 years of combined experience in the courtroom, we can serve as effective advocates for your needs.
To explore your legal options, call (612) 444-5020 today. For more information on Title IX, visit our FAQ page.
What Should I Do If I'VE BEEN ARRESTED?
1. Don't Talk to the Police!

It's crucial to know that while you should remain respectful with authorities, you have the right to remain silent. This a right protected by the Fifth Amendment of the U.S. Constitution, which makes it clear individuals are protected from being compelled to be a witness against him / herself in criminal matters.

It's important to note that:

Talking will not help you avoid an arrest. If law enforcement has probable cause to arrest you, then they will arrest you.
By speaking, you risk making a confession or providing information that can be used to indict you, even unknowingly.
Even if you feel that information being discussed is "harmless," it is still in your best interest to invoke your Fifth Amendment right.

2. Ask for a Lawyer!

As soon as you can you should elect your right to have a defense attorney present. A Minnesota criminal defense lawyer or public defender can ensure the police do not violate your rights and help you avoid saying anything incriminating during questioning. Caplan & Tamburino Law Firm is available 24 hours a day, seven days a week, so that we can be by your side whenever you need us. Call now!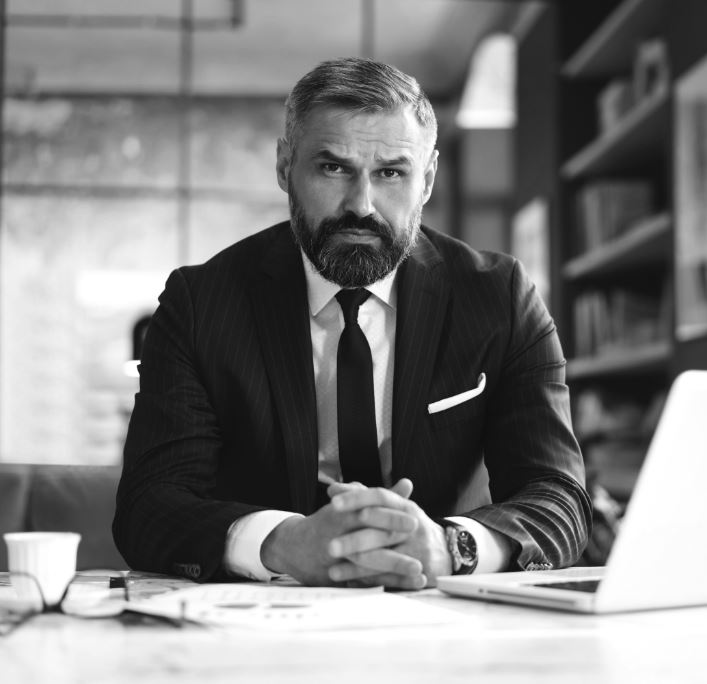 Making a Difference for OUR CLIENTS
I cannot thank you enough for your help!

"Your patience, knowledge and especially your attention to detail was admirable."

This settlement has completely changed my life.

"This settlement has completely changed my life. I appreciate Joe and Hannah's tireless effort."

Thank you for being so supportive

"I just want to say that I don't know any lawyers who would do what you did for your client."

Thank you!

"I just wanted to say thank you again for helping me out with everything."

Thank you again.

"When Kayla answered the telephone I felt like somebody truly had my back and cared about protecting me."
Why Choose Caplan & Tamburino Law Firm, P.A.?
We'll start your case with a FREE, no-obligation consultation

Attorney Joseph Tamburino is a Board Certified Criminal Law Specialist, achieved by only 3% of Attorneys

We have represented thousands of clients and we have handled hundreds of jury trials

Our attorneys have worked as prosecutors and public defenders throughout the state

Our team is available 24/7 – when our clients need us, we're there for them
Book a FREE CONSULTATION
Don't hesitate to call us at

(612) 444-5020

or fill out the form below. WE ARE AVAILABLE TO SPEAK WITH YOU 24/7.