Social Organizations
We're available 24/7. Call us at (612) 444-5020.
Child Abuse at Social Organizations
Do You Need to Report Child Abuse? Call Caplan & Tamburino Law Firm, P.A. Today.
In recent years, national scrutiny has been turned on various social and athletic organizations due to growing concerns about child sexual abuse, as well as physical abuse and bullying. In 2020, the Boy Scouts of America was even forced to file for bankruptcy after facing hundreds of sexual abuse lawsuits.
Because of these ongoing concerns, it's important for adults working within social organizations of all kinds to stay vigilant against institutional child abuse – and take appropriate action to report it as required by federal law. In most cases, adults who work with children are required to report suspected abuse within 24 hours to local and state law enforcement, as well as specially-designated regulatory agencies.
Our Minneapolis legal team can help members of the following groups understand their responsibility for reporting abuse:
Hobby groups (such as golf and chess clubs)
Non-profit organizations
Church youth groups
Amateur sports groups and clubs
Charities and volunteer groups
Scouting associations for boys and girls
Summer camp staff
Local business groups
Give us a call at (612) 444-5020 today to discuss suspected child abuse with a qualified attorney.
Requirements for Reporting Abuse at Social Groups
Anyone concerned about alleged child abuse is enabled to file a report, even if they do not have a professional relationship with the child in question. However, within a social group or organization, some adults may also be considered "mandatory reporters," making them subject to strict legal requirements for reporting abuse. These include members of the clergy, health care workers, social workers, child care specialists, law enforcement officials, and any other individuals who work with children and teenagers in a formal capacity. Minnesota Statutes § 626.556 outlines exactly which professionals are considered to be mandatory reporters in Minnesota.
As a mandatory reporter, you must contact local law enforcement about any of the following forms of child abuse at your organization:
Child molestation
Sexual abuse
Rape
Physical abuse
Child neglect
Of course, it can often be difficult to know where to turn with allegations of suspected child abuse, particularly if you believe that the abuser holds a significant degree of influence within your community or social group. As seasoned legal advocates with years of experience in the courtroom, our Minneapolis attorneys at Caplan & Tamburino Law Firm, P.A. are ready to provide compassionate counsel and help you navigate your role as a mandatory reporter.
Call (612) 444-5020 to speak with a member of our team.
What Should I Do If I'VE BEEN ARRESTED?
1. Don't Talk to the Police!

It's crucial to know that while you should remain respectful with authorities, you have the right to remain silent. This a right protected by the Fifth Amendment of the U.S. Constitution, which makes it clear individuals are protected from being compelled to be a witness against him / herself in criminal matters.

It's important to note that:

Talking will not help you avoid an arrest. If law enforcement has probable cause to arrest you, then they will arrest you.
By speaking, you risk making a confession or providing information that can be used to indict you, even unknowingly.
Even if you feel that information being discussed is "harmless," it is still in your best interest to invoke your Fifth Amendment right.

2. Ask for a Lawyer!

As soon as you can you should elect your right to have a defense attorney present. A Minnesota criminal defense lawyer or public defender can ensure the police do not violate your rights and help you avoid saying anything incriminating during questioning. Caplan & Tamburino Law Firm is available 24 hours a day, seven days a week, so that we can be by your side whenever you need us. Call now!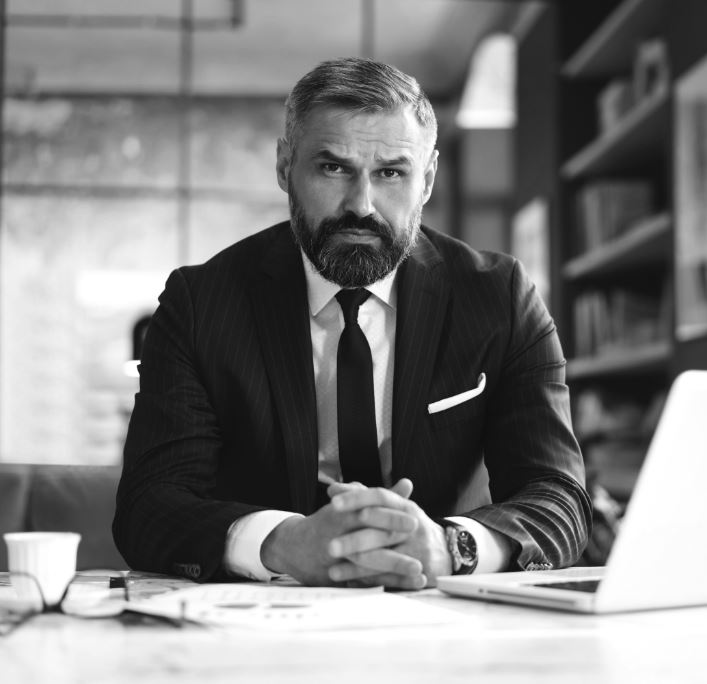 Making a Difference for OUR CLIENTS
I cannot thank you enough for your help!

"Your patience, knowledge and especially your attention to detail was admirable."

This settlement has completely changed my life.

"This settlement has completely changed my life. I appreciate Joe and Hannah's tireless effort."

Thank you for being so supportive

"I just want to say that I don't know any lawyers who would do what you did for your client."

Thank you!

"I just wanted to say thank you again for helping me out with everything."

Thank you again.

"When Kayla answered the telephone I felt like somebody truly had my back and cared about protecting me."
Why Choose Caplan & Tamburino Law Firm, P.A.?
We'll start your case with a FREE, no-obligation consultation

Attorney Joseph Tamburino is a Board Certified Criminal Law Specialist, achieved by only 3% of Attorneys

We have represented thousands of clients and we have handled hundreds of jury trials

Our attorneys have worked as prosecutors and public defenders throughout the state

Our team is available 24/7 – when our clients need us, we're there for them
Book a FREE CONSULTATION
Don't hesitate to call us at

(612) 444-5020

or fill out the form below. WE ARE AVAILABLE TO SPEAK WITH YOU 24/7.