ATV Accidents
We're available 24/7. Call us at (612) 444-5020.
ATV Accident Lawyer in Minnesota
Fighting for Off-Highway Vehicle (OHV) Accident Victims
From state forests to backroad trails, Minnesota has a lot to offer people who enjoy using ATVs and other recreational off-highway vehicles (OHVs). But while trails abound in the Land of 10,000 Lakes, ATVs are notoriously dangerous – especially when they're operated by or near careless individuals.
If you or someone you love were injured in an accident involving an ATV or another type of OHV, you may be able to seek compensation by taking legal action against the at-fault party.
As a firm known for trial advocacy, Caplan & Tamburino Law Firm, P.A. has the resources to help you navigate the personal injury claim process, fight back against insurance companies, and position yourself for the financial recovery you deserve. We serve clients statewide and work injury cases on contingency – which means there's no cost to hire and no fee unless we win.
Why Choose Our Firm?
Caplan & Tamburino Law Firm, P.A. is Minnesota's premier law trial law firm. Known for our criminal defense and personal injury work, we've leveraged more than a century of collective experience to help thousands of clients across the state obtain positive outcomes in high-stakes cases.
It's clear why clients choose us:
Named to Minnesota Super Lawyers® List 10+ Years
Hundreds of Trials Handled, Decades of Combined Experience
Available Days, Nights, and Weekends
Free Consultations & No Fee Unless We Win
Our Minnesota ATV and OHV accident lawyers serve victims throughout the Twin Cities and the state of Minnesota. To request a FREE consultation, call (612) 444-5020 or complete an online form.
ATV /OHV Accidents We Handle
Caplan & Tamburino Law Firm, P.A. handles accident claims involving all types of ATVs, OHVs, and snowmobiles. This includes crashes involving:
Car vs. ATV collisions
ATV vs. ATV collisions
Pedestrian and passenger injuries
ATV defects and other defective products
Tour / rental company negligence
Catastrophic injuries or wrongful death
OHV / ATV Accidents in Minnesota
Per the Minnesota Department of Natural Resources' OHV Regulations handbook, off-highway vehicles (OHV) include several different types of recreational vehicles:
ATVs, or all-terrain vehicles that have 3-6, low-pressure or nonpneumatic tires and weigh under 2,000 pounds. Class I ATVs measure 50 inches or less in width, while Class II ATVs have a rim-to-rim width between 50 to 65 inches.
OHMs, or off-highway motorcycles which qualify as motorized, two-wheel vehicles that can be used for off-highway operation on trails or unimproved terrain.
ORVs, or off-road vehicles, that include any recreational vehicle capable of cross-country travel on natural terrain without roads or trails.
ATVs are used year-round on Minnesota forest trails and during winter on certain shared use trails. As such, ATV accidents cause more deaths and injuries per year than snowmobile accidents. According to data from the DNR, there were 21 ATV fatalities in Minnesota in 2021, with 13 deaths involving a Class 1 ATV and 8 involving Class II ATVs.
The numbers show that ATVs are deadly machines. And while risks increase when ATVs are operated by negligent or untrained operators, even the most experienced and cautious riders can suffer harm when others around them are careless.
According to DNR data, the following factors are commonly involved in fatal ATV accidents:
Machines striking fixed objects
Car vs. machine collision
Machine vs. machine collision
Machine rollovers
Operator/passenger throng from machine
Machines breaking through ice
Speeding and loss of control
Operator intoxication
Can I File a Lawsuit for My ATV Accident?
Your ability to file an injury claim following an ATV accident will depend on the facts of your case. Because there are many factors at play, the best way to determine whether you have a case is to bring it to the attention of an experienced attorney.
Generally, you may be able to file an ATV injury claim if:
Someone owed you a duty of care, such as the duty to safely operate their ATV;
That person or entity negligently caused your injuries;
You suffered damages as a result.
The general elements of a personal injury claim may seem straightforward, but there are many challenges when it comes to determining liability and securing the compensation you deserve. This is especially true when you're forced to deal with insurance companies that put profits over people.
At Caplan & Tamburino Law Firm, P.A., our Minnesota ATV accident lawyers offer full-service support to victims and families as they navigate their legal journeys. We can assist with:
Evaluating your potential case during a FREE consultation
Accident investigations and accident reconstruction
Gathering evidence and interviewing witnesses
Legal filings and court submissions
Communicating with insurance representatives
Out-of-court settlement negotiations
Litigation in court, when necessary
How Much is my ATV Accident Lawsuit Worth?
That also depends on the facts of your case, as well as factors such as:
The nature and severity of your injuries.
The medical care you received.
Your prognosis and need for future medical treatment.
Your injuries' impact on your ability to work and earn wages.
Whether you'll face long-term or lifelong disabilities or setbacks due to your injuries.
Calculating damages is a critical part of a personal injury case, as is your attorney's ability to show how your accident and injuries impacted your life. In addition to helping clients build strong claims to hold at-fault parties accountable, our team also works to recover the maximum compensation possible.
Recoverable damages in an ATV accident lawsuit may include:
Costs of medical care, therapy, and medications
Costs of any needed future medical treatment
Lost income and lost future earnings
Pain and suffering, disability, and disfigurement
Emotional injuries, including loss of quality of life
Other economic and non-economic losses
Speak With a Minnesota ATV Accident Attorney:

(612) 444-5020
Caplan & Tamburino Law Firm, P.A. fields a team of highly experienced trial attorneys who are dedicated to helping clients fight for the compensation they deserve. If you or someone you love were harmed in an accident involving an ATV or any other type of OHV, we may be able to help you through the legal journey ahead.
Discuss your rights and options during a no-cost consultation. Call (612) 444-5020 or contact us online.
What Should I Do If I'VE BEEN ARRESTED?
1. Don't Talk to the Police!

It's crucial to know that while you should remain respectful with authorities, you have the right to remain silent. This a right protected by the Fifth Amendment of the U.S. Constitution, which makes it clear individuals are protected from being compelled to be a witness against him / herself in criminal matters.

It's important to note that:

Talking will not help you avoid an arrest. If law enforcement has probable cause to arrest you, then they will arrest you.
By speaking, you risk making a confession or providing information that can be used to indict you, even unknowingly.
Even if you feel that information being discussed is "harmless," it is still in your best interest to invoke your Fifth Amendment right.

2. Ask for a Lawyer!

As soon as you can you should elect your right to have a defense attorney present. A Minnesota criminal defense lawyer or public defender can ensure the police do not violate your rights and help you avoid saying anything incriminating during questioning. Caplan & Tamburino Law Firm is available 24 hours a day, seven days a week, so that we can be by your side whenever you need us. Call now!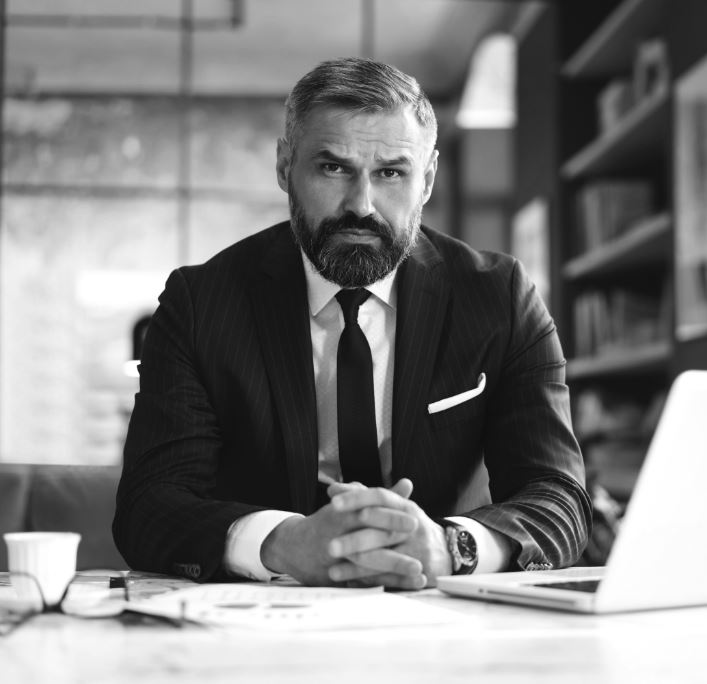 Making a Difference for OUR CLIENTS
I cannot thank you enough for your help!

"Your patience, knowledge and especially your attention to detail was admirable."

This settlement has completely changed my life.

"This settlement has completely changed my life. I appreciate Joe and Hannah's tireless effort."

Thank you for being so supportive

"I just want to say that I don't know any lawyers who would do what you did for your client."

Thank you!

"I just wanted to say thank you again for helping me out with everything."

Thank you again.

"When Kayla answered the telephone I felt like somebody truly had my back and cared about protecting me."
Why Choose Caplan & Tamburino Law Firm, P.A.?
We'll start your case with a FREE, no-obligation consultation

Attorney Joseph Tamburino is a Board Certified Criminal Law Specialist, achieved by only 3% of Attorneys

We have represented thousands of clients and we have handled hundreds of jury trials

Our attorneys have worked as prosecutors and public defenders throughout the state

Our team is available 24/7 – when our clients need us, we're there for them
Book a FREE CONSULTATION
Don't hesitate to call us at

(612) 444-5020

or fill out the form below. WE ARE AVAILABLE TO SPEAK WITH YOU 24/7.