Misdemeanors
We're available 24/7. Call us at (612) 444-5020.
Misdemeanor Attorney in Minneapolis
Available To Help 24 Hours a Day, 7 Days a Week
Although misdemeanor crimes aren't as serious as felonies, they can still be extremely damaging. Criminal charges of any type can be life-altering and can have a severe impact on your personal and professional life, if you aren't careful. To protect your rights and safeguard your future, it is of the utmost importance to acquire knowledgeable, steadfast legal support as soon as you are able. If you are facing misdemeanor charges in Minneapolis, contact our attorneys at Caplan & Tamburino Law Firm, P.A. for help.
Why Choose Caplan & Tamburino Law Firm, P.A.?
Our team of criminal defense attorneys have extensive experience working on a variety of cases throughout the state, including hundreds of jury trials. Additionally, our lead attorneys have experience as former prosecutors, and two of our team members are MSBA Certified Criminal Law Specialists— an achievement that fewer than 3% of attorneys have earned. If you require legal counsel, our attorneys are prepared to construct a defensive case in your favor. With more than 100 years of collective experience at our disposal, we have the experience and skill necessary to provide you with the representation you need and deserve.
Call (612) 444-5020 to get in touch with our Minneapolis misdemeanor lawyers.
Understanding Misdemeanor Charges
In Minnesota, misdemeanors are classified as either petty misdemeanors, misdemeanors, or gross misdemeanors, in order of severity. A crime may be classified as a misdemeanor based on a variety of factors such as the conduct being less severe, the amount of damage it caused was minimal, and the severity of the injuries sustained, if any. More serious crimes may be classified as felonies.
Different Types of Misdemeanor Crimes
Petty misdemeanors may include minor citations and traffic violations, and are punishable by fines amounting to no more than $300. Petty misdemeanors will not amount to time in jail and are not considered "crimes".
Misdemeanors may include slightly more severe charges, such as driving while intoxicated, trespassing, simple theft, or reckless driving. These crimes may be punishable by up to $1,000 in fines and/or 90 days in jail.
Gross misdemeanors can include assault of a peace officer, certain types of criminal negligence, stalking, and subsequent DWIs. Someone found guilty of a gross misdemeanor may face up to 1 year in jail and/or fines amounting to $3,000.
Let Our Firm Help You
Although the penalties for misdemeanor crimes are relatively minor when compared to felonies, they can still have a lasting impact on your life. If you are facing criminal charges for any type of misdemeanor, reach out to our experienced lawyers immediately so we can begin building your legal defense.
At Caplan & Tamburino Law Firm, P.A., we fight tirelessly for our clients because we understand what's at stake. Without adequate legal representation, you could end up with marks on your permanent record, which could hurt your career, your employability, your driving record, insurance rates, gun rights and much more. Worse still, a misdemeanor charge could result in jail time, which means time away from your family and friends. In essence, there's too much at stake to trust the legalities of your case to just anyone.
If you're ready to get started and you need legal help, contact our team at Caplan & Tamburino Law Firm, P.A.
What Should I Do If I'VE BEEN ARRESTED?
1. Don't Talk to the Police!

It's crucial to know that while you should remain respectful with authorities, you have the right to remain silent. This a right protected by the Fifth Amendment of the U.S. Constitution, which makes it clear individuals are protected from being compelled to be a witness against him / herself in criminal matters.

It's important to note that:

Talking will not help you avoid an arrest. If law enforcement has probable cause to arrest you, then they will arrest you.
By speaking, you risk making a confession or providing information that can be used to indict you, even unknowingly.
Even if you feel that information being discussed is "harmless," it is still in your best interest to invoke your Fifth Amendment right.

2. Ask for a Lawyer!

As soon as you can you should elect your right to have a defense attorney present. A Minnesota criminal defense lawyer or public defender can ensure the police do not violate your rights and help you avoid saying anything incriminating during questioning. Caplan & Tamburino Law Firm is available 24 hours a day, seven days a week, so that we can be by your side whenever you need us. Call now!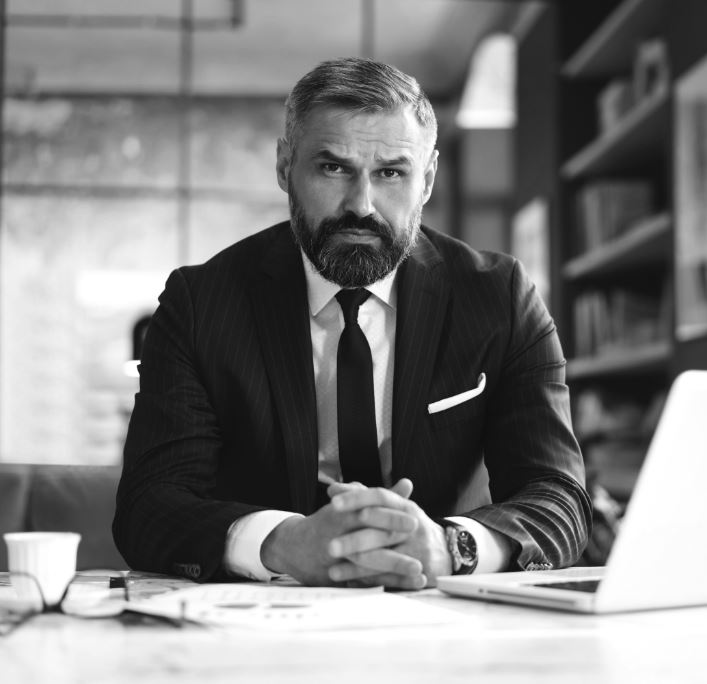 Making a Difference for OUR CLIENTS
I cannot thank you enough for your help!

"Your patience, knowledge and especially your attention to detail was admirable."

This settlement has completely changed my life.

"This settlement has completely changed my life. I appreciate Joe and Hannah's tireless effort."

Thank you for being so supportive

"I just want to say that I don't know any lawyers who would do what you did for your client."

Thank you!

"I just wanted to say thank you again for helping me out with everything."

Thank you again.

"When Kayla answered the telephone I felt like somebody truly had my back and cared about protecting me."
Why Choose Caplan & Tamburino Law Firm, P.A.?
We'll start your case with a FREE, no-obligation consultation

Attorney Joseph Tamburino is a Board Certified Criminal Law Specialist, achieved by only 3% of Attorneys

We have represented thousands of clients and we have handled hundreds of jury trials

Our attorneys have worked as prosecutors and public defenders throughout the state

Our team is available 24/7 – when our clients need us, we're there for them
Book a FREE CONSULTATION
Don't hesitate to call us at

(612) 444-5020

or fill out the form below. WE ARE AVAILABLE TO SPEAK WITH YOU 24/7.