Wisconsin Title IX Defense
We're available 24/7. Call us at (612) 444-5020.
Wisconsin Title IX Defense Attorneys
Defend Yourself During On-Campus Assault Investigations
Under Title IX laws, colleges and universities must perform investigations into any allegations of sexual assault and other sex crimes that occur on-campus or otherwise relate to the campus environment. These investigations may feel criminal in nature, but they are actually conducted by campus administrators, or a third party hired by the school. The Investigator is tasked with deciding whether or not they feel the school's policies prohibiting sexual misconduct and harassment has been violated.
Some school's procedures allow for the Investigator to recommend a punishment if they find the student responsible for violating the school's policies. Since it is not technically a criminal law procedure, a student can be slammed with any penalty the administrators see fit, even if there is no evidence that a sex crime or similar incident ever occurred.
If you have been accused of a sex crime and now face a Title IX investigation in Wisconsin, Caplan & Tamburino Law Firm, P.A and our Title IX defense lawyers are here to protect your rights and education. You are allowed to hire a private attorney to be your advisor and guide you during a Title IX investigation. Make the most of your difficult situation by letting us be your legal counselors who can advise you of your best interests and assure your school is following not only their policies but federal mandates.
We are standing by to assist students from the following universities and colleges:
University of Wisconsin

UW-La Crosse
UW-Superior
UW-Eau Claire
UW-Stout
UW-River Falls

Chippewa Valley Technical College
Wisconsin Indianhead Technical College
Viterbo University in La Crosse, WI
Your defense needs to start right away. Call (612) 444-5020 today.
Title IX Laws & Regulations
Part of a federal civil rights law, Title IX makes it illegal for a college or university to discriminate against a student on the basis of sex. Title IX applies to all colleges and universities that receive any amount of federal funding. Therefore, Title IX applies to nearly all public and private higher education institutes.
Presently, Title IX has been used as a way to penalize those accused of sexual misconduct against another, as it is argued that failing to protect a student from a sex crime is a form of discrimination. Since a school could lose significant and necessary federal funding for failing to stop and penalize sexual misconduct affecting the campus environment, administrators feel pressured to penalize the accused, no matter the details of the situation. This puts you, an accused student or faculty member, in an unfair, one-sided situation from the beginning. You must do what you can to rebalance matters by teaming up with a reliable Title IX defense team like ours.
Title IX Investigations
When you are targeted by a Title IX investigation, you have to act quickly to defend yourself. The college will have policies in place to move along the investigation quickly. You are entitled to consult with an advisor of your choosing.
A college or university might do the following during an investigation:
Interview you
Interview the complaining party
Interview alleged witnesses
Collect apparent evidence
Share information with local law enforcement authorities
During the course of a Title IX investigation, a decision must be reached by a preponderance of the evidence, whether or not a policy violation occurred. Not all institutions allow for a hearing where the accused may confront their accuser and cross examine their version of events. Therefore, it is essential to clearly and unequivocally provide your version of events to the investigator.
Penalties of Title IX Hearings
During a Title IX hearing, you will be given a chance to tell your side of the story and defend yourself from the accusations. Your accuser is afforded all the same opportunities as you will be. It may feel like a criminal process, but it is not. The outcome is not defined by law, but rather by the procedures outlined in the school's policies.
If you are found responsible of a policy violation, penalization may include:
Evicted from your dorm
Removed from specific classes
Attend educational classes
Suspended for a defined period of time
Expelled from the school
Hold placed on your transcript
Diploma withheld
Dismissal from your faculty position
To prevent these penalties from happening at all, you have to thoroughly convince the Investigator that you did not commit the alleged policy violation, or that any penalty would be unjust. This is where our Wisconsin Title IX defense attorneys step in and take over for you. We can study your university's consent policies for gray areas that may have caused the complication situation that led to accusations in the first place. We excel in protecting the rights of accused students, just as if we were protecting them from sex crime charges in criminal court.
Have you, your son, or your daughter been accused of sexually assaulting another student? Contact our Title IX defense lawyers at (612) 444-5020. We represent students in colleges and universities across Wisconsin.
What Should I Do If I'VE BEEN ARRESTED?
1. Don't Talk to the Police!

It's crucial to know that while you should remain respectful with authorities, you have the right to remain silent. This a right protected by the Fifth Amendment of the U.S. Constitution, which makes it clear individuals are protected from being compelled to be a witness against him / herself in criminal matters.

It's important to note that:

Talking will not help you avoid an arrest. If law enforcement has probable cause to arrest you, then they will arrest you.
By speaking, you risk making a confession or providing information that can be used to indict you, even unknowingly.
Even if you feel that information being discussed is "harmless," it is still in your best interest to invoke your Fifth Amendment right.

2. Ask for a Lawyer!

As soon as you can you should elect your right to have a defense attorney present. A Minnesota criminal defense lawyer or public defender can ensure the police do not violate your rights and help you avoid saying anything incriminating during questioning. Caplan & Tamburino Law Firm is available 24 hours a day, seven days a week, so that we can be by your side whenever you need us. Call now!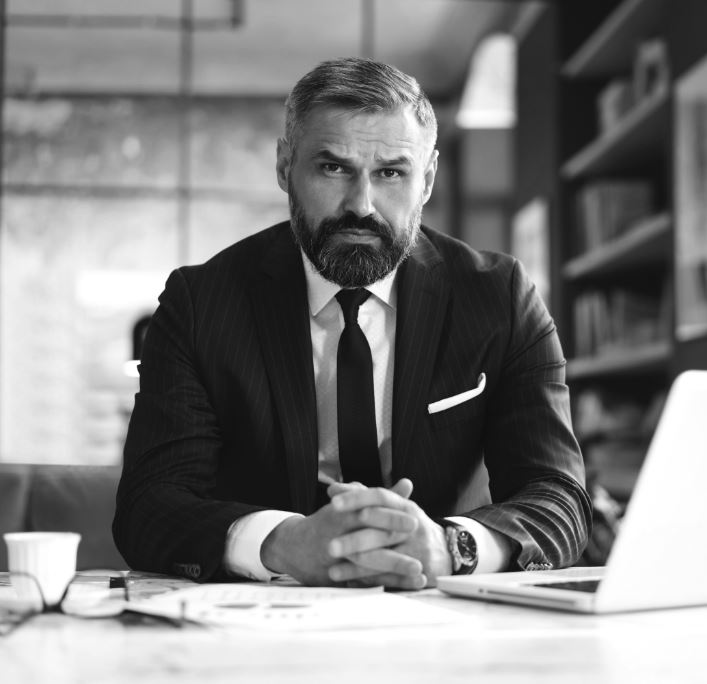 Making a Difference for OUR CLIENTS
I cannot thank you enough for your help!

"Your patience, knowledge and especially your attention to detail was admirable."

This settlement has completely changed my life.

"This settlement has completely changed my life. I appreciate Joe and Hannah's tireless effort."

Thank you for being so supportive

"I just want to say that I don't know any lawyers who would do what you did for your client."

Thank you!

"I just wanted to say thank you again for helping me out with everything."

Thank you again.

"When Kayla answered the telephone I felt like somebody truly had my back and cared about protecting me."
Why Choose Caplan & Tamburino Law Firm, P.A.?
We'll start your case with a FREE, no-obligation consultation

Attorney Joseph Tamburino is a Board Certified Criminal Law Specialist, achieved by only 3% of Attorneys

We have represented thousands of clients and we have handled hundreds of jury trials

Our attorneys have worked as prosecutors and public defenders throughout the state

Our team is available 24/7 – when our clients need us, we're there for them
Book a FREE CONSULTATION
Don't hesitate to call us at

(612) 444-5020

or fill out the form below. WE ARE AVAILABLE TO SPEAK WITH YOU 24/7.