Sexual Harassment
We're available 24/7. Call us at (612) 444-5020.
Sexual Harassment Title IX Violations
Title IX Defense Lawyer in Minnesota
Colleges and institutions of higher learning are required by law to investigate and address Title IX violations, including allegations of sexual harassment. Given the current social climate, school administrators are more focused on properly handling investigations and implementing disciplinary action than ever before.
Though their work is important, it can also pose risks to students who face false claims, overzealous or biased investigation, and serious penalties. As such, working with proven defense attorneys is critical to your future.
Contact an Aggressive & Experienced Title IX Law Firm
If you or someone you love has been accused of sexual harassment under Title IX, Caplan & Tamburino Law Firm, P.A. is available to help. Our award-winning criminal defense attorneys have extensive experience protecting the rights and futures of students, faculty, and others accused of serious Title IX violations, which are handled separately and apart from any criminal or civil proceeding.
Our experience in this field allows us to counsel clients on taking the right steps, preparing for interviews and disciplinary hearings, and working to secure the most favorable resolution possible, whether that means exoneration or reduced repercussions.
Discuss your Title IX sexual harassment case during a FREE and confidential consultation. Call (612) 444-5020 to speak with a lawyer. We handle Title IX cases at schools and universities throughout Minnesota.
Sexual harassment & Title IX
Federal law prohibits sexual harassment in educational institutions that receive money from the government, including public colleges and other programs or private universities that receive federal funding. As a form of discrimination under Title IX, sexual harassment can occur in various ways, as well as between various parties. This includes:
Unwanted/unwelcome sexual conduct
Unwelcome sexual advances
Requests for sexual favors
Verbal, non-verbal, and / or physical conduct of a sexual nature
Sexual harassment between students
Sexual harassment between faculty and students
While sexual harassment does not include acts of sexual violence or assault, which are separate violations under Title IX, they are still serious matters that receive attention from school administrators and pose risks of serious consequences. This can include:
Probationary period imposed by the school
Mandatory completion of sexual education courses
Suspension
Expulsion
Why You Should Call an Experienced Title IX Defense Attorney
Because the penalties at stake can threaten one's educational career, reputation, and future, it becomes important to exercise your right to legal representation when Title IX complaints have been filed. Our legal team knows how to guide clients step by step through these Title IX disciplinary proceedings, including:
Opening doors for communication with administrators during the investigation process
Preparation for meeting requirements, including documentation and interviews
Good faith negotiations
Advocacy at Title IX hearings and appeals
Protect Your Rights with Proven Title IX Defense Lawyers
Whatever the facts of your case or your child's case may be, you can rest assured our attorneys will provide the support and guidance you need, as well as the tailored defense strategies to pursue favorable outcomes. Because Title IX cases are a time-sensitive matter, and because successful cases demand time and preparation, we strongly encourage you to reach out to our firm as soon as possible.
To speak with a Minnesota Title IX defense attorney from Caplan & Tamburino Law Firm, P.A. call (612) 444-5020 or contact us online now.
What Should I Do If I'VE BEEN ARRESTED?
1. Don't Talk to the Police!

It's crucial to know that while you should remain respectful with authorities, you have the right to remain silent. This a right protected by the Fifth Amendment of the U.S. Constitution, which makes it clear individuals are protected from being compelled to be a witness against him / herself in criminal matters.

It's important to note that:

Talking will not help you avoid an arrest. If law enforcement has probable cause to arrest you, then they will arrest you.
By speaking, you risk making a confession or providing information that can be used to indict you, even unknowingly.
Even if you feel that information being discussed is "harmless," it is still in your best interest to invoke your Fifth Amendment right.

2. Ask for a Lawyer!

As soon as you can you should elect your right to have a defense attorney present. A Minnesota criminal defense lawyer or public defender can ensure the police do not violate your rights and help you avoid saying anything incriminating during questioning. Caplan & Tamburino Law Firm is available 24 hours a day, seven days a week, so that we can be by your side whenever you need us. Call now!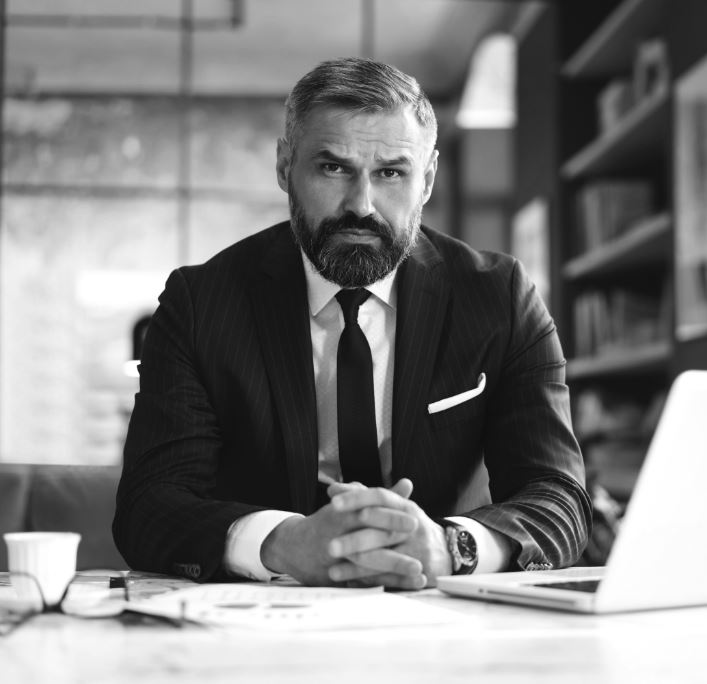 Making a Difference for OUR CLIENTS
I cannot thank you enough for your help!

"Your patience, knowledge and especially your attention to detail was admirable."

This settlement has completely changed my life.

"This settlement has completely changed my life. I appreciate Joe and Hannah's tireless effort."

Thank you for being so supportive

"I just want to say that I don't know any lawyers who would do what you did for your client."

Thank you!

"I just wanted to say thank you again for helping me out with everything."

Thank you again.

"When Kayla answered the telephone I felt like somebody truly had my back and cared about protecting me."
Why Choose Caplan & Tamburino Law Firm, P.A.?
We'll start your case with a FREE, no-obligation consultation

Attorney Joseph Tamburino is a Board Certified Criminal Law Specialist, achieved by only 3% of Attorneys

We have represented thousands of clients and we have handled hundreds of jury trials

Our attorneys have worked as prosecutors and public defenders throughout the state

Our team is available 24/7 – when our clients need us, we're there for them
Book a FREE CONSULTATION
Don't hesitate to call us at

(612) 444-5020

or fill out the form below. WE ARE AVAILABLE TO SPEAK WITH YOU 24/7.