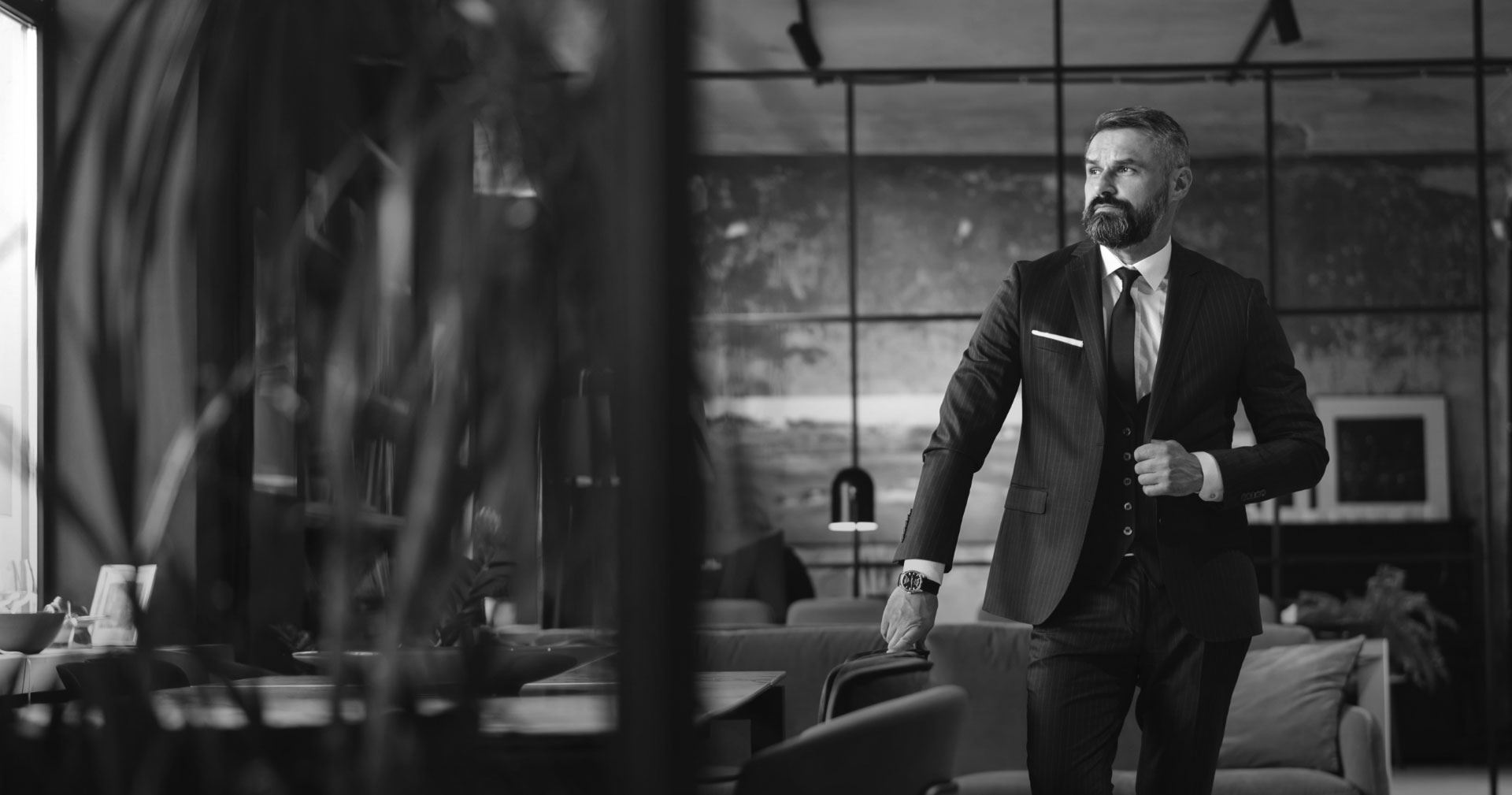 Charged for a Drug Crime?
We're dedicated to getting you the answers to your legal questions. Whatever your charges involve, we know we can help you. We're available 24/7. Get in touch with us!
Schedule a Free Consultation
Minneapolis Drug Crime Attorneys
Facing Drug Charges in Minneapolis? We're Available 24/7
Even relatively minor offenses involving narcotics, controlled substances, and other drugs like marijuana can carry disproportionately heavy penalties in the state of Minnesota. Because drug crimes violate United States law, you could also face federal prosecution for your alleged offense. In either situation, it is very important to get the trustworthy legal guidance of a Minneapolis drug crime lawyer who can fight for your rights in court.
Caplan & Tamburino Law Firm, P.A. has been defending criminally accused clients throughout Minnesota for more than 100 years combined. We have handled hundreds of criminal jury trials, and we know what it takes to win a difficult case. You can trust that your future is in good hands when you work with our firm.
On This Page:
With the prosecution and courts against you, it's important to contact Caplan & Tamburino Law Firm, P.A. as soon as possible. As former prosecutors and a Board Certified Criminal Law Specialist we will do everything in our power to protect you from the harsh, unforgiving hand of the law.
We've heard the questions people tend to ask after a drug-related arrest:
Is this really a serious charge?
Could I get prison time for a conviction?
Do I need a criminal defense lawyer?
What can I do to protect my rights?
Caplan & Tamburino Law Firm, P.A. is here to provide the answers you need. Whether your charges involve marijuana, cocaine, prescription drugs, heroin, LSD, or some other type of controlled substance, we know how to help you.
At our law firm, we have experience handling a wide range of drug crime cases in Minneapolis, including:
If you are facing any of these types of drug crimes, it is important to seek legal help as soon as possible. Our experienced drug crime defense attorneys in Minneapolis can help protect your rights, build a strong defense strategy, and work to achieve the best possible outcome for your case.
Minnesota follows the federal government's list of Scheduled Drugs to criminalize certain substances, with the Schedules arranged from one (I) to five (V). The potential penalties for illegally possessing, selling, distributing, or manufacturing these controlled substances are complex and will depend on many different factors, particularly the amount of the drug and the defendant's prior criminal history.
Schedule I drugs: Considered highly addictive and with no medical uses. Examples include heroin, LSD, marijuana, ecstasy, methaqualone, and peyote.
Schedule II drugs: Considered highly addictive but with some medical uses. Examples include methamphetamine, cocaine, fentanyl, and many prescription painkillers.
Schedule III drugs: Considered addictive and may have medical properties. Examples include codeine, ketamine, anabolic steroids, and testosterone.
Schedule IV drugs: Considered potentially addictive and may be prescribed by a doctor. Examples include most prescriptions, like Xanax, Soma, Ambien, and Valium.
Schedule V drugs: Considered slightly addictive or non-addictive and may be sold over-the-counter. Examples include off-the-shelf medications, such as pain relievers and cough medicines.
Although federal law still considers cannabis a Schedule I drug, Minnesota has made several moves to decriminalize it in certain circumstances and quantities. The state legalized medical marijuana in 2014, but patients can only use it in the form of pills, oils, or vapors from e-cigarettes. Recreational marijuana is still prohibited in Minnesota, but possession of 42.5 grams or less of marijuana is a low-level misdemeanor with no possibility of jail time.
Legislators unsuccessfully attempted to pass multiple bills in 2019 to legalize recreational marijuana, and the governor has said these attempts will continue in 2020. In the meantime, however, you can still be charged with a misdemeanor offense for possessing any amount of marijuana or cannabis for personal use in Minnesota.
Call (612) 444-5020 to set up a time to meet with our Minneapolis drug crime defense lawyers.
If you are facing drug crime charges, hiring an experienced Minneapolis defense attorney can provide numerous benefits and greatly increase your chances of achieving a favorable outcome in your case.
Here are some of the key benefits of hiring a drug crime defense attorney:
Legal expertise: An experienced criminal attorney has in-depth knowledge of drug crime laws and regulations, and can use this knowledge to build a strong defense strategy and protect your rights throughout the legal process.
Case assessment: A defense attorney can carefully review the details of your case, including the evidence against you, to identify any weaknesses or flaws in the prosecution's case. This can help them determine the best strategy for your case.
Negotiation skills: A skilled defense attorney can negotiate with the prosecution on your behalf to potentially reduce your charges, penalties, or even have your case dismissed altogether.
Access to resources: A law firm can provide you with access to resources that can help your case, such as expert witnesses or investigators, who can provide additional evidence or testimony to support your defense.
Protection of rights: Your defense attorney can ensure that your constitutional rights are protected throughout the legal process, including during police questioning, searches, and seizures.
Reduced stress and anxiety: Facing drug crime charges can be an extremely stressful and overwhelming experience. Hiring an attorney can alleviate some of this stress by providing you with guidance and support throughout the legal process.
Don't wait any longer to obtain the advice and representation you need. We serve clients in St. Paul, Minneapolis, and the greater Minnesota area. One of our lead attorneys, Joseph Tamburino, is board certified by the State Bar Board of Legal Specialization as a legal specialist in criminal law — an achievement only 3% of attorneys can claim. Simply put, we have what it takes to protect you. We are here to help you know where you stand and what to do next.
REAL PEOPLE. REAL RESULTS.
Assault Charges Case Dismissed

Wrongfully Rescinded Permit to Carry Rights Restored

Domestic Assault Dismissed Charge Dismissed

Attorney Karmen McQuitty represented her client who was charged with domestic assault after an incident that occurred at the client's home. Damage within the home was one reason why the prosecutor had charged the case. Karmen worked with the prosecutor to clarify the circumstances and because of her diligent work, the prosecutor dismissed the charges early on in the case. The DANCO was cancelled and her client's family was reunited.

Expungement Granted Expungement

Attorney Karmen McQuitty petitioned the court to expunge her client's Civil Commitment record. Because the court granted the expungement, Karmen's client is able to pursue a career without the stigma of this record. Client was thrilled with this result.

Charges Prevented Charges Prevented

Attorney Karmen McQuitty helped a client successfully navigate a Possession of Child Pornography investigation. She counseled and advised the client every step of the way, and ultimately no charges were filed. This was the ideal outcome for her client.
Making a Difference for OUR CLIENTS
I cannot thank you enough for your help!

"Your patience, knowledge and especially your attention to detail was admirable."

This settlement has completely changed my life.

"This settlement has completely changed my life. I appreciate Joe and Hannah's tireless effort."

Thank you for being so supportive

"I just want to say that I don't know any lawyers who would do what you did for your client."

Thank you!

"I just wanted to say thank you again for helping me out with everything."

Thank you again.

"When Kayla answered the telephone I felt like somebody truly had my back and cared about protecting me."
Why Choose Caplan & Tamburino Law Firm, P.A.?
We'll start your case with a FREE, no-obligation consultation

Attorney Joseph Tamburino is a Board Certified Criminal Law Specialist, achieved by only 3% of Attorneys

We have represented thousands of clients and we have handled hundreds of jury trials

Our attorneys have worked as prosecutors and public defenders throughout the state

Our team is available 24/7 – when our clients need us, we're there for them
Book a FREE CONSULTATION
Don't hesitate to call us at

(612) 444-5020

or fill out the form below. WE ARE AVAILABLE TO SPEAK WITH YOU 24/7.