Arson
We're available 24/7. Call us at (612) 444-5020.
Minneapolis Arson Defense Attorneys
Call

(612) 444-5020

to Schedule a Free Consultation
Fires can happen for several reasons, though a vast majority are caused by candles, heaters, faulty wiring, and even cigarettes. Each of these examples can spark a fire on accident, however, some fires are set deliberately to cause harm and damage property.
When fires are deliberately set to damage property or harm the individuals within the home or building, the person who set the fire could be charged with arson. Arson crimes are extremely serious and can result in extensive legal, professional, and personal repercussions. In Minnesota, an arson conviction can result in a lengthy prison sentence and expensive fines, based on the extent of the damage.
If you have been accused of arson in Minneapolis, Caplan & Tamburino Law Firm, P.A. is ready to do whatever it takes to get your charges dropped or reduced. With more than 100 years of collective legal experience handling hundreds of jury trials throughout Minnesota, our arson lawyers will use their legal knowledge to protect your rights, reputation, and freedom.
What to Do If You've Been Arrested for Arson?
If you or someone you know has been arrested for arson in Minneapolis, it's crucial to understand the steps you should take to protect your rights and build a strong defense. Arson charges are serious and carry severe consequences, including imprisonment and substantial fines. The actions you take in the aftermath of an arrest can significantly impact the outcome of your case.
Here are some essential steps to consider if you find yourself in this difficult situation:
Seek Legal Representation Immediately: One of the most crucial steps you can take after being arrested for arson is to seek the assistance of an experienced arson defense lawyer. A skilled attorney who specializes in arson defense will have an in-depth understanding of the laws surrounding arson, as well as the legal processes and potential defenses available to you. They will evaluate the details of your case, review the evidence against you, and develop a strategic defense strategy tailored to your specific circumstances.
Exercise Your Right to Remain Silent: Upon arrest, you have the right to remain silent, as anything you say can be used against you in court. It is important to exercise this right and avoid making any statements to the police or investigators without your lawyer present. The prosecution will attempt to gather evidence to build their case, and any information you provide, even if seemingly innocent, could potentially be twisted or misinterpreted to support their claims.
Cooperate with Your Attorney: Your lawyer will guide you through the legal process, explaining your rights, potential outcomes, and the steps involved in building your defense. It is crucial to maintain open and honest communication with your attorney, providing them with all the necessary information and promptly responding to their requests. By working collaboratively, you increase your chances of achieving the best possible outcome for your case.
Types of Arson & Penalties
There are five degrees of arson in Minnesota. First-degree arson is the most serious charge, while fifth-degree is the least serious. Individuals who commit arson commonly do so to destroy evidence of another crime, to enact revenge, commit vandalism, or sometimes to elicit an emotional response that comes with starting a fire. Our Minneapolis arson attorneys will explain each degree of arson starting with 1st-degree arson.
The following is a breakdown of the different degrees of arson and the associated penalties:
First-degree arson – Intentionally using fire or explosives to damage or destroy a person's home (no matter if occupants were inside at the time of the act) or other buildings knowing someone was inside at the time. First-degree arson is punishable by a maximum 20-year prison term and a fine of no more than $35,000.
Second-degree arson – Intentionally using fire or explosives to damage or destroy any building not covered in first-degree arson or any other property valued over $1,000. Second-degree arson carries a prison sentence of up to 10 years and a maximum $20,000 fine.
Third-degree arson – Intentionally using fire or explosives to damage or destroy property valued from $300 to $999. Third-degree arson results in a prison term no more than five years and a maximum $10,000 fine.
Fourth-degree arson – Intentionally using fire or explosives to damage or destroy any property in an apartment complex or public building (e.g. school, gym, stadium, hotel, hospital, etc.). Fourth-degree arson is punishable by a maximum one-year prison term and a fine not exceeding $3,000.
Fifth-degree arson – Intentionally using fire or explosives to burn any property. Fifth-degree arson carries a maximum 90-day jail sentence and a fine of up to $1,000.
Other forms of arson include wildfire arson and fires caused by negligence. Wildfire arson refers to the act of intentionally burning grass, timber, or any other vegetation on someone else's property, whereas the latter involves gross negligence when starting a fire or letting it burn out of control.
How Can an Attorney Help My Case?
Facing arson charges is an extremely challenging and complex situation. The consequences of a conviction can be life-altering, potentially resulting in lengthy imprisonment, substantial fines, and a permanent criminal record. Hiring an experienced arson defense attorney can make a significant difference in the outcome of your case.
Here are some ways in which a lawyer can help you:
In-depth Legal Knowledge and Expertise: Arson defense attorneys have extensive knowledge and expertise in arson laws and the criminal justice system. They understand the intricacies of the legal process, evidence gathering, and the tactics employed by the prosecution. This knowledge allows them to analyze the evidence against you, identify any weaknesses in the prosecution's case, and build a strong defense strategy tailored to your specific circumstances.
Investigation and Gathering Evidence: A skilled arson defense attorney will conduct a thorough investigation into the circumstances surrounding your case. They will examine the evidence presented by the prosecution, interview witnesses, review police reports, and consult with expert witnesses if necessary. By meticulously gathering evidence, they can challenge the prosecution's narrative and strengthen your defense.
Strategic Defense Planning: Every arson case is unique, and a competent defense attorney will develop a strategic plan tailored to your specific situation. They will assess the strengths and weaknesses of the prosecution's case, identify potential defenses, and raise reasonable alternative explanations.
Negotiating with Prosecutors: In some cases, it may be possible to negotiate with the prosecution for reduced charges or alternative sentencing options. An experienced arson defense attorney can skillfully engage in negotiations on your behalf, seeking to achieve the most favorable outcome possible. They will advocate for your rights and ensure that your interests are represented effectively during the plea bargaining process.
Trial Representation: If your case goes to trial, having a skilled arson defense attorney by your side is crucial. They will present a strong defense, cross-examine prosecution witnesses, challenge evidence, and deliver compelling arguments on your behalf. Their courtroom experience and knowledge of trial procedures can significantly increase your chances of a favorable outcome.
Being arrested for arson is a serious matter that requires immediate action. An experienced arson defense attorney from Caplan & Tamburino Law Firm, P.A. can provide you with the necessary guidance, support, and expertise throughout this challenging time.
Ready to Create Your Defense Today?
With the arson penalty being this serious, our Minneapolis arson defense lawyers will do our best to help you avoid them. Our arson attorneys are available 24 hours a day and seven days a week to address alleged arson or any other criminal offense. Call an arson lawyer from Caplan & Tamburino Law Firm, P.A. at (612) 444-5020.
For more information or to meet with a Minneapolis arson attorney, contact usand schedule a free consultation.
What Should I Do If I'VE BEEN ARRESTED?
1. Don't Talk to the Police!

It's crucial to know that while you should remain respectful with authorities, you have the right to remain silent. This a right protected by the Fifth Amendment of the U.S. Constitution, which makes it clear individuals are protected from being compelled to be a witness against him / herself in criminal matters.

It's important to note that:

Talking will not help you avoid an arrest. If law enforcement has probable cause to arrest you, then they will arrest you.
By speaking, you risk making a confession or providing information that can be used to indict you, even unknowingly.
Even if you feel that information being discussed is "harmless," it is still in your best interest to invoke your Fifth Amendment right.

2. Ask for a Lawyer!

As soon as you can you should elect your right to have a defense attorney present. A Minnesota criminal defense lawyer or public defender can ensure the police do not violate your rights and help you avoid saying anything incriminating during questioning. Caplan & Tamburino Law Firm is available 24 hours a day, seven days a week, so that we can be by your side whenever you need us. Call now!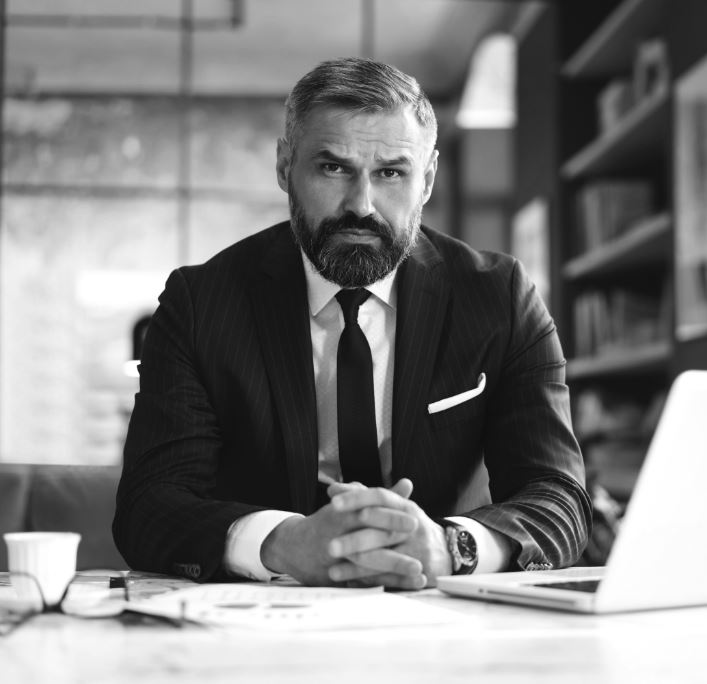 Making a Difference for OUR CLIENTS
I cannot thank you enough for your help!

"Your patience, knowledge and especially your attention to detail was admirable."

This settlement has completely changed my life.

"This settlement has completely changed my life. I appreciate Joe and Hannah's tireless effort."

Thank you for being so supportive

"I just want to say that I don't know any lawyers who would do what you did for your client."

Thank you!

"I just wanted to say thank you again for helping me out with everything."

Thank you again.

"When Kayla answered the telephone I felt like somebody truly had my back and cared about protecting me."
Why Choose Caplan & Tamburino Law Firm, P.A.?
We'll start your case with a FREE, no-obligation consultation

Attorney Joseph Tamburino is a Board Certified Criminal Law Specialist, achieved by only 3% of Attorneys

We have represented thousands of clients and we have handled hundreds of jury trials

Our attorneys have worked as prosecutors and public defenders throughout the state

Our team is available 24/7 – when our clients need us, we're there for them
Book a FREE CONSULTATION
Don't hesitate to call us at

(612) 444-5020

or fill out the form below. WE ARE AVAILABLE TO SPEAK WITH YOU 24/7.