Iowa Title IX Defense
We're available 24/7. Call us at (612) 444-5020.
Iowa Title IX Defense Lawyers
Protecting Students Accused of On-Campus Sex Crimes
If you have been accused of an on-campus sex crime, like sexual assault or stalking, then you are likely facing a Title IX investigation alongside a criminal investigation. Although a Title IX investigation is not conducted by government officials, you should take it as seriously as if it was. It is not uncommon for higher education institutes have a cooperation agreement with local law enforcement to share information.
Caplan & Tamburino Law Firm, P.A and our Iowa Title IX defense attorneys stand firmly against injustice, wherever it may be. If you are accused of violating your school's policy against sexual harassment, we can help you defend your freedom, reputation, and education. We proudly provide Title IX defense representation to students and faculty members at colleges and universities in Iowa.
Give us a call at (612) 444-5020 if you are an accused student at one of these schools:
Iowa State
University of Northern Iowa
Luther College
Wartburg College
Allen College
Make no mistake—your future is on the line when you are facing a Title IX investigation. The consequences of being found responsible for a policy violation can change the course of your future.
For more information about Title IX, visit our FAQ page. For legal representation during your Title IX case, contact our firm for a free consultation.
Title IX's Origin, Purpose & Misinterpretation
Title IX is part of a larger federal civil rights law, the Education Amendments of 1972. It is meant to prevent any sort of sex-based discrimination in public and private schools, colleges, and universities that receive federal funding. If a school is found to be in violation of Title IX by discriminating against someone based on their sex, then it may lose some or all of its federal funding and tax benefits.
In recent years, Title IX has been used as a means to require schools to take action when a claim of sexual assault or harassment has been made. The idea is that failing to protect students from sex crimes while they are on campus is a form of sexual discrimination. As a result of this use of Title IX, college and university administrators are pressured to penalize the accused just to ensure their school does not become subject of a federal investigation and risk losing its federal funding.
What Happens During a Title IX Investigation & Hearing?
When you are accused of a sexually related policy violation, your Iowa university with begin a Title IX investigation. Administrators or third parties hired by the university will conduct the investigation, not a professional criminal investigator. The methods they use to conduct the investigation are up to them and could be erroneous from the start by putting a bias on witnesses and purported evidence. Only with a strong criminal defense attorney like our Iowa Title IX defense attorneys can you effectively challenge this one-sided process.
Each university creates their own policies and procedures with some guidance from federal Title IX mandates. That means some schools afford the accused with an opportunity to have a hearing where they can confront the complaining student, while others do not. Similarly, some schools have a panel to decide what sanctions to impose while others leave it to the discretion of the investigator.
A Title IX investigation could end with the following penalties:
Expulsion from your college or university
Semester or multi-semester suspension
Removal from classes with the accuser
Eviction from your dorm or on-campus housing
Hold placed on your diploma or transcript
Dismissal from your position at the college or university
Fighting for You When No One Else Will
Far too often, students accused of sexual misconduct are left feeling alone and hopeless as society prejudges them as guilty. Our Iowa Title IX defense lawyers from Caplan & Tamburino Law Firm, P.A are here to support and guide you through this difficult time. Your future deserves defense. Let us provide it as we have for so many others. We have a long history of successful Title IX case results to give you confidence!
Give us a call at (612) 444-5020 if you, your son, or your daughter have been accused of a sex crime on-campus and a Title IX investigation is pending.
What Should I Do If I'VE BEEN ARRESTED?
1. Don't Talk to the Police!

It's crucial to know that while you should remain respectful with authorities, you have the right to remain silent. This a right protected by the Fifth Amendment of the U.S. Constitution, which makes it clear individuals are protected from being compelled to be a witness against him / herself in criminal matters.

It's important to note that:

Talking will not help you avoid an arrest. If law enforcement has probable cause to arrest you, then they will arrest you.
By speaking, you risk making a confession or providing information that can be used to indict you, even unknowingly.
Even if you feel that information being discussed is "harmless," it is still in your best interest to invoke your Fifth Amendment right.

2. Ask for a Lawyer!

As soon as you can you should elect your right to have a defense attorney present. A Minnesota criminal defense lawyer or public defender can ensure the police do not violate your rights and help you avoid saying anything incriminating during questioning. Caplan & Tamburino Law Firm is available 24 hours a day, seven days a week, so that we can be by your side whenever you need us. Call now!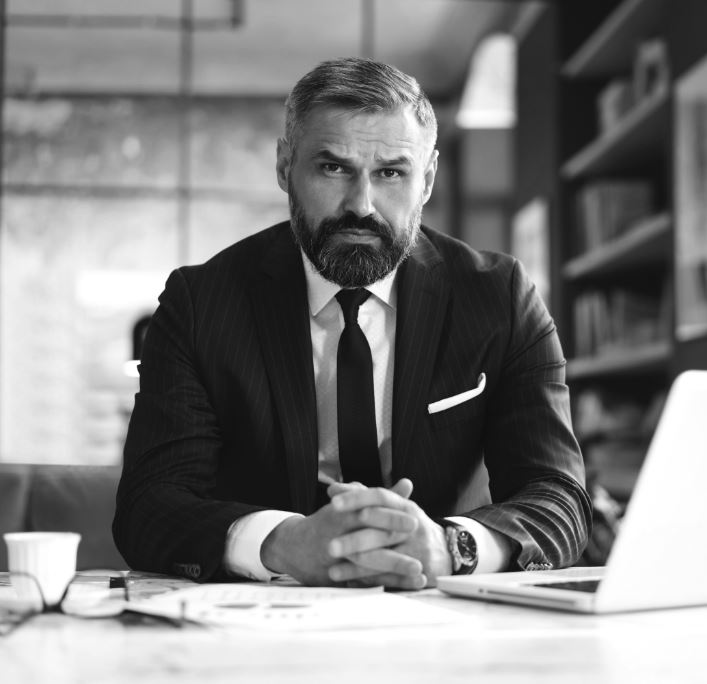 Making a Difference for OUR CLIENTS
I cannot thank you enough for your help!

"Your patience, knowledge and especially your attention to detail was admirable."

This settlement has completely changed my life.

"This settlement has completely changed my life. I appreciate Joe and Hannah's tireless effort."

Thank you for being so supportive

"I just want to say that I don't know any lawyers who would do what you did for your client."

Thank you!

"I just wanted to say thank you again for helping me out with everything."

Thank you again.

"When Kayla answered the telephone I felt like somebody truly had my back and cared about protecting me."
Why Choose Caplan & Tamburino Law Firm, P.A.?
We'll start your case with a FREE, no-obligation consultation

Attorney Joseph Tamburino is a Board Certified Criminal Law Specialist, achieved by only 3% of Attorneys

We have represented thousands of clients and we have handled hundreds of jury trials

Our attorneys have worked as prosecutors and public defenders throughout the state

Our team is available 24/7 – when our clients need us, we're there for them
Book a FREE CONSULTATION
Don't hesitate to call us at

(612) 444-5020

or fill out the form below. WE ARE AVAILABLE TO SPEAK WITH YOU 24/7.