Domestic Abuse Protective Orders
We're available 24/7. Call us at (612) 444-5020.
Minneapolis Attorney for Domestic Violence Charges
Defense Against Domestic Abuse Protective Orders
Domestic assault charges are serious business. For example, a domestic assault defendant faces:
Jail time
Costly fines
Possible loss of child custody
Possible loss of visitation rights
Social stigma
The court may issue an order under Minnesota statute, section 629.75 forbidding the defendant from contacting the alleged victim, and any children in the household. This is also known as a domestic abuse no-contact order (DANCO).
A DANCO violation occurs when the defendant makes contact with the alleged victim while the order is in effect, whether in person, or through phone calls. DANCO violations are easily made and can be as serious as the underlying offense. To prove a DANCO violation, a witness (e.g. a police detective) can simply listen to a recorded phone call, read a text message, review cellphone logs, and sometimes catch a defendant with the protectee in person.
As a result, you can quickly find yourself trapped in a bad situation. Luckily, Caplan & Tamburino Law Firm, P.A. can help. We have experience representing criminal defendants in Minneapolis so that their liberty isn't jeopardized by a DANCO violation.
To consult with an experienced criminal lawyer in Minneapolis, call us at (612) 444-5020 today.
Consequences of a DANCO Violation
Getting caught in a DANCO violation could have dire consequences for an otherwise easy and winnable domestic violence case. Separate DANCO violation charges can be imposed per contact. In some situations, this could mean 10 separate felony charges. Thus, a DANCO violation could easily turn a sentence for minimum jail time or probation into a protracted prison stay.
A DANCO is often issued with little or no say from the purported protectee – sometimes even against their wishes. The order remains in effect during the preliminary phase of prosecution, and while the defendant is on probation. Only a judge can lift the order.
While a DANCO is designed to protect an alleged victim, it could be used as a way of imperiling the defendant. The protectee may suggest that the DANCO is in the process of being lifted, or that they'll keep any contact a secret. But the protectee cannot remove a DANCO, even to allow the defendant to speak to or see their children. Moreover, if the defendant upsets the protectee (e.g. caught flirting or cheating on them) there is nothing to stop them from reporting a violation.
What to Do If a DANCO Is Violated
If the court issues a DANCO, or if you violated an existing one, follow these three steps:
Call your attorney. An experienced Minneapolis criminal defense attorney can help modify a DANCO to allow contact between you and the protectee and/or your children.
Stick to a plan. Your attorney can act as an intermediary between you and the protectee, relaying communications for you. They can also help prepare a safety plan with a local agency to facilitate permissible contact.
Stay patient. It can be difficult to be out of contact with loved ones, especially your children. But it is important to keep in mind that a DANCO violation is easy for the prosecution to demonstrate. For example, phone calls from jail are always recorded and will be used to prove a DANCO violation. One slip-up can add significant penalties to your charges.
Consult a Qualified Criminal Defense Lawyer in Minneapolis
Domestic violence charges can be very tricky. The history between a defendant and alleged victim is often turbulent and emotional, sometimes implying that both partners have suffered some measure of pain. To ensure both stories are equally and fairly considered by the court, you need experienced Minneapolis criminal defense counsel. At Caplan & Tamburino Law Firm, P.A., we use our years of criminal defense experience to prevent the prejudicial infringement of your constitutional rights. As your loyal advocates, we will fight to obtain the best outcome for your situation.
To schedule a complimentary case evaluation with one of our Minneapolis criminal defense attorneys, contact us online or call (612) 444-5020 today.
What Should I Do If I'VE BEEN ARRESTED?
1. Don't Talk to the Police!

It's crucial to know that while you should remain respectful with authorities, you have the right to remain silent. This a right protected by the Fifth Amendment of the U.S. Constitution, which makes it clear individuals are protected from being compelled to be a witness against him / herself in criminal matters.

It's important to note that:

Talking will not help you avoid an arrest. If law enforcement has probable cause to arrest you, then they will arrest you.
By speaking, you risk making a confession or providing information that can be used to indict you, even unknowingly.
Even if you feel that information being discussed is "harmless," it is still in your best interest to invoke your Fifth Amendment right.

2. Ask for a Lawyer!

As soon as you can you should elect your right to have a defense attorney present. A Minnesota criminal defense lawyer or public defender can ensure the police do not violate your rights and help you avoid saying anything incriminating during questioning. Caplan & Tamburino Law Firm is available 24 hours a day, seven days a week, so that we can be by your side whenever you need us. Call now!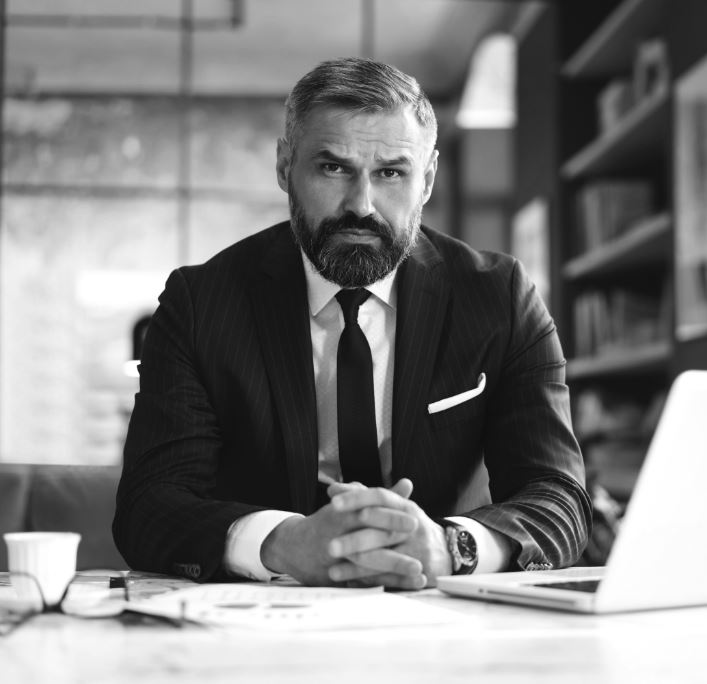 Making a Difference for OUR CLIENTS
I cannot thank you enough for your help!

"Your patience, knowledge and especially your attention to detail was admirable."

This settlement has completely changed my life.

"This settlement has completely changed my life. I appreciate Joe and Hannah's tireless effort."

Thank you for being so supportive

"I just want to say that I don't know any lawyers who would do what you did for your client."

Thank you!

"I just wanted to say thank you again for helping me out with everything."

Thank you again.

"When Kayla answered the telephone I felt like somebody truly had my back and cared about protecting me."
Why Choose Caplan & Tamburino Law Firm, P.A.?
We'll start your case with a FREE, no-obligation consultation

Attorney Joseph Tamburino is a Board Certified Criminal Law Specialist, achieved by only 3% of Attorneys

We have represented thousands of clients and we have handled hundreds of jury trials

Our attorneys have worked as prosecutors and public defenders throughout the state

Our team is available 24/7 – when our clients need us, we're there for them
Book a FREE CONSULTATION
Don't hesitate to call us at

(612) 444-5020

or fill out the form below. WE ARE AVAILABLE TO SPEAK WITH YOU 24/7.