Harassment Restraining Orders
We're available 24/7. Call us at (612) 444-5020.
Minneapolis Harassment Restraining Orders
Defending Victims of Harassment, Stalking, and Blackmail
When you or a family member suffer from repeated harassment – whether by a stranger or an ex-partner – you have the right to pursue a Harassment Restraining Order (HRO) under Minnesota law. As a type of civil court order, a Harassment Restraining Order offers legal protection from blackmail, stalking, and other actions that adversely affect your safety and privacy.
At Caplan & Tamburino Law Firm, P.A., our Minneapolis restraining order attorneys can review your case and help you determine if an HRO is the right course of action for you. Skilled in both criminal defense and civil cases, our staff can apply over a century of experience to fight for your rights – and fight for an end to the harassment.
Call (612) 444-5020 or contact us online today to get started with a free consultation in Minneapolis.
Who Is Eligible for an HRO?
When most people think about protection orders (also known as restraining orders), they assume that these can only ever apply to victims of domestic abuse and long-term interpersonal violence. While an Order for Protection (OFP) does offer stronger protections for domestic abuse victims, however, a Harassment Restraining Order is available to anyone who has endured harassment, which can be defined as repeated, intrusive, or unwanted actions from another person. These actions are outlined in greater detail in the Minnesota Statutes § 609.748.
You may be entitled to seek an HRO if you've experienced any of the following:
A single sexual assault
A single physical assault
Non-consensual sharing of a private sexual image
Targeted residential picketing
Unwanted following
Stalking
Repeated phone calls and texts
Blackmail and threats
Unlike with an OFP, you do not need to prove that you have an existing relationship with your harasser to petition for an HRO. However, depending on the nature of the harassment, you may need to demonstrate that there is a clear pattern behind it. While a single reported incident of sexual assault can make you eligible for an HRO, you can only file a restraining order for unwanted phone calls when you have already asked the individual to stop.
Additionally, the actions that prompt an HRO may also prompt criminal charges against the responsible party – for example, those who engage in stalking and cause their victims to fear bodily harm may also be charged with a felony and face prison time. But ultimately, a Harassment Restraining Order is a civil protection order and will need to be filed with the appropriate civil court.
Is a Harassment Restraining Order Right for Me?
Whether you are considering an HRO or looking to re-file after your Petition was dismissed, our civil litigators at Caplan & Tamburino Law Firm, P.A. are here to help you decide the best path forward. By taking a closer look at your case and offering powerful legal representation in the courtroom, our Minneapolis attorneys can advocate for your rights and your safety. We know it can be stressful to Petition for an HRO on your own, which is why our team will be available 24/7 to answer your questions and act on your behalf.
Do you need to speak with a qualified lawyer? Call (612) 444-5020 right away to get in touch with our firm.
What Should I Do If I'VE BEEN ARRESTED?
1. Don't Talk to the Police!

It's crucial to know that while you should remain respectful with authorities, you have the right to remain silent. This a right protected by the Fifth Amendment of the U.S. Constitution, which makes it clear individuals are protected from being compelled to be a witness against him / herself in criminal matters.

It's important to note that:

Talking will not help you avoid an arrest. If law enforcement has probable cause to arrest you, then they will arrest you.
By speaking, you risk making a confession or providing information that can be used to indict you, even unknowingly.
Even if you feel that information being discussed is "harmless," it is still in your best interest to invoke your Fifth Amendment right.

2. Ask for a Lawyer!

As soon as you can you should elect your right to have a defense attorney present. A Minnesota criminal defense lawyer or public defender can ensure the police do not violate your rights and help you avoid saying anything incriminating during questioning. Caplan & Tamburino Law Firm is available 24 hours a day, seven days a week, so that we can be by your side whenever you need us. Call now!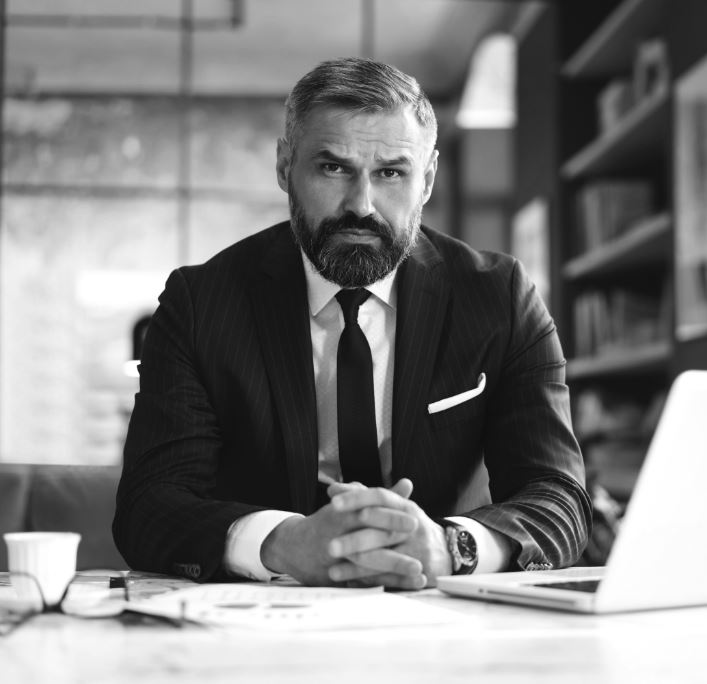 Making a Difference for OUR CLIENTS
I cannot thank you enough for your help!

"Your patience, knowledge and especially your attention to detail was admirable."

This settlement has completely changed my life.

"This settlement has completely changed my life. I appreciate Joe and Hannah's tireless effort."

Thank you for being so supportive

"I just want to say that I don't know any lawyers who would do what you did for your client."

Thank you!

"I just wanted to say thank you again for helping me out with everything."

Thank you again.

"When Kayla answered the telephone I felt like somebody truly had my back and cared about protecting me."
Why Choose Caplan & Tamburino Law Firm, P.A.?
We'll start your case with a FREE, no-obligation consultation

Attorney Joseph Tamburino is a Board Certified Criminal Law Specialist, achieved by only 3% of Attorneys

We have represented thousands of clients and we have handled hundreds of jury trials

Our attorneys have worked as prosecutors and public defenders throughout the state

Our team is available 24/7 – when our clients need us, we're there for them
Book a FREE CONSULTATION
Don't hesitate to call us at

(612) 444-5020

or fill out the form below. WE ARE AVAILABLE TO SPEAK WITH YOU 24/7.