Assault & Battery
We're available 24/7. Call us at (612) 444-5020.
Minneapolis Assault & Battery Lawyers
Call Our Minneapolis Criminal Defense Attorneys
According to Minnesota Statute Ann. § 609.02, assault is defined as "an act done with intent to cause fear in another of immediate bodily harm or death," or "the intentional infliction of or attempt to inflict bodily harm upon another." Because the legal definition of this term does not include the actual physical aspect of the crime, assault is often categorized together with battery in Minnesota.
If you are being accused of assault or battery, there is no time to waste. Call Caplan & Tamburino Law Firm, P.A. for a free consultation: (612) 444-5020.
The Penalties for Assault & Battery
First degree assault/battery: Charged when great bodily harm is inflicted, or when assault with deadly force is committed against a police officer or correctional employee. Charges also apply to the attempt to use deadly force against either group while they are on duty. This is the most serious assault offense, punishable by up to 20 years in prison and/or a fine of $20,000.
Second degree assault/battery: Charged when a deadly weapon is used. Second degree assault is a felony punishable by 7-10 years in prison and a fine of $14,000 to $20,000.
Third degree assault/battery: Charged when an assault results in substantial bodily harm, or when the victim is a minor. Penalties include up to 5 years in prison and $10,000 in fines.
Fourth degree assault/battery: Charged when the assault is committed against a police officer, emergency room doctor or nurse, firefighter, correctional employee, etc. Fourth degree assault is punishable by one to three years in jail and a fine between $3,000 and $6,000. It can be charged as either a gross misdemeanor or a felony depending upon the nature of the offense.
Fifth degree assault/battery: Charged when a person commits or attempts to commit an act intended to cause fear, bodily harm, or death in another. This can be considered a misdemeanor or a gross misdemeanor and may result in up to 90 days in jail and a $1,000 fine.
Domestic Assault & Sexual Assault Crimes
Other forms of assault include domestic assault, in which a person assaults a domestic partner, or a sexual assault, in which an individual forces sexual behavior or contact without the consent of the other person. Consult with a lawyer from our firm to begin building your defense.
Have you been arrested and charged with an assault crime? We are available any time day or night to take your phone call and schedule your free case evaluation. Do not hesitate to contact us as soon as possible – with so much on the line, it could be the most important call you ever make!
Arrested? Let Us Fight to Protect Your Future
Caplan & Tamburino Law Firm, P.A. has over 100 years of combined experience in various areas of criminal defense. We use this experience to help protect the rights of the accused and ensure that our clients receive the very best legal representation. Both of our partners are former prosecutors, giving us the edge of knowing the other side of the justice system. Our experience has taught us the best ways to achieve winning results, and we believe our track record of success speaks for itself.
Take the first step towards protecting your rights and safeguarding your future by calling a Minneapolis assault and battery attorney at (612) 444-5020 today.
What Should I Do If I'VE BEEN ARRESTED?
1. Don't Talk to the Police!

It's crucial to know that while you should remain respectful with authorities, you have the right to remain silent. This a right protected by the Fifth Amendment of the U.S. Constitution, which makes it clear individuals are protected from being compelled to be a witness against him / herself in criminal matters.

It's important to note that:

Talking will not help you avoid an arrest. If law enforcement has probable cause to arrest you, then they will arrest you.
By speaking, you risk making a confession or providing information that can be used to indict you, even unknowingly.
Even if you feel that information being discussed is "harmless," it is still in your best interest to invoke your Fifth Amendment right.

2. Ask for a Lawyer!

As soon as you can you should elect your right to have a defense attorney present. A Minnesota criminal defense lawyer or public defender can ensure the police do not violate your rights and help you avoid saying anything incriminating during questioning. Caplan & Tamburino Law Firm is available 24 hours a day, seven days a week, so that we can be by your side whenever you need us. Call now!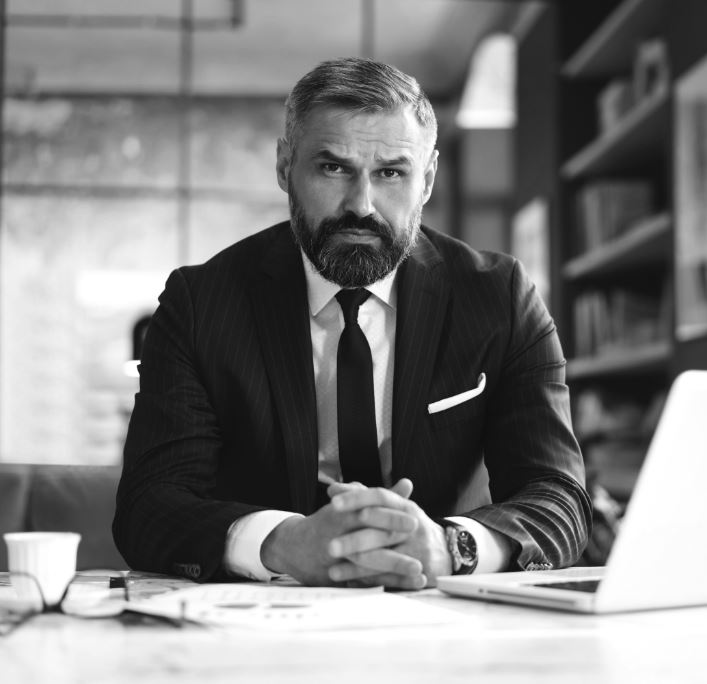 Making a Difference for OUR CLIENTS
I cannot thank you enough for your help!

"Your patience, knowledge and especially your attention to detail was admirable."

This settlement has completely changed my life.

"This settlement has completely changed my life. I appreciate Joe and Hannah's tireless effort."

Thank you for being so supportive

"I just want to say that I don't know any lawyers who would do what you did for your client."

Thank you!

"I just wanted to say thank you again for helping me out with everything."

Thank you again.

"When Kayla answered the telephone I felt like somebody truly had my back and cared about protecting me."
Why Choose Caplan & Tamburino Law Firm, P.A.?
We'll start your case with a FREE, no-obligation consultation

Attorney Joseph Tamburino is a Board Certified Criminal Law Specialist, achieved by only 3% of Attorneys

We have represented thousands of clients and we have handled hundreds of jury trials

Our attorneys have worked as prosecutors and public defenders throughout the state

Our team is available 24/7 – when our clients need us, we're there for them
Book a FREE CONSULTATION
Don't hesitate to call us at

(612) 444-5020

or fill out the form below. WE ARE AVAILABLE TO SPEAK WITH YOU 24/7.