Expungement
We're available 24/7. Call us at (612) 444-5020.
Expungement Attorney in Minneapolis
Let Our Minneapolis Criminal Lawyers Protect Your Future
If you were convicted of a crime, you may be able to have these criminal records sealed. This process is known as "expungement," as described in Minnesota Statutes Chapter 609A. By applying to have your records sealed, you will be taking a step to protect your reputation and employment options. Once a record is sealed, judicial approval is needed to access the records. Landlords, school admissions counselors, employers, and others will not have access to your record.
The Minneapolis criminal defense attorneys at Caplan & Tamburino Law Firm, P.A. may be able to help you achieve this goal. Contact our firm at (612) 444-5020 to learn more.
How Do I Pursue Expungement in Minnesota?
First, it is important to find out if you are eligible for expungement. An attorney from our office can help you determine whether or not you qualify. If you do, the next steps are to collect documentation related to the conviction and any other criminal history, and then fill out several documents required to petition the court for the expungement. Caplan & Tamburino Law Firm, P.A can help you put together the strongest possible application.
When deciding whether or not to grant an expungement, the court will look at:
The original crime; its type and severity
What, if any, risks the applicant poses to public safety
How much time has elapsed since the crime
What forms of rehabilitation the applicant has participated in since the offense
Any aggravating / moderating factors existent in the crime
Causes for pursuing expungement
The applicant's criminal history as a whole
The applicant's community involvement and employment record
Recommendations from the state and/or government agencies
Input from the victim of the crime, if applicable
Attempts made by the applicant to pay restitution for the crime
Any other factors relevant to the case
How Long Does the Expungement Process Take?
Typically, the expungement process will take five to six months. Once all of the necessary paperwork has been completed and filed by your criminal defense lawyer, a court date will be set. All agencies holding the records you wish to seal must be served at least 60 days before the hearing date. If the court grants your expungement request, the government will have 60 days to appeal. If the decision is not appealed, your expungement order will take effect once this 60-day period has elapsed.
Fight for the Second Chance You Deserve
Are you ready to apply for an expungement? If so, we encourage you to discuss your eligibility with the criminal defense attorneys at Caplan & Tamburino Law Firm, P.A. Our firm is available to discuss your case 24 hours a day, 7 days a week, so don't wait to get the help you need. Our team is ready to put more than 100 years of experience to work for you – all you have to do is give us a call today!
Call us for a free case evaluation at (612) 444-5020.
What Should I Do If I'VE BEEN ARRESTED?
1. Don't Talk to the Police!

It's crucial to know that while you should remain respectful with authorities, you have the right to remain silent. This a right protected by the Fifth Amendment of the U.S. Constitution, which makes it clear individuals are protected from being compelled to be a witness against him / herself in criminal matters.

It's important to note that:

Talking will not help you avoid an arrest. If law enforcement has probable cause to arrest you, then they will arrest you.
By speaking, you risk making a confession or providing information that can be used to indict you, even unknowingly.
Even if you feel that information being discussed is "harmless," it is still in your best interest to invoke your Fifth Amendment right.

2. Ask for a Lawyer!

As soon as you can you should elect your right to have a defense attorney present. A Minnesota criminal defense lawyer or public defender can ensure the police do not violate your rights and help you avoid saying anything incriminating during questioning. Caplan & Tamburino Law Firm is available 24 hours a day, seven days a week, so that we can be by your side whenever you need us. Call now!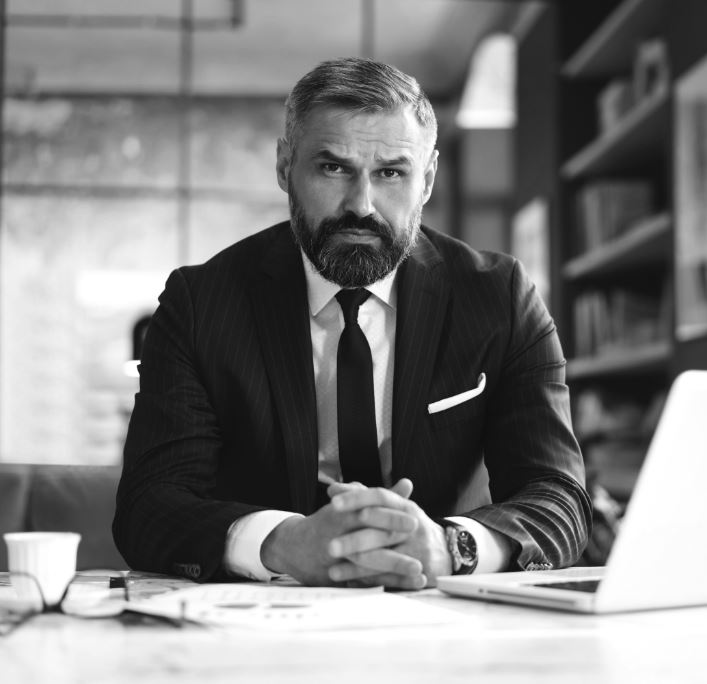 Making a Difference for OUR CLIENTS
I cannot thank you enough for your help!

"Your patience, knowledge and especially your attention to detail was admirable."

This settlement has completely changed my life.

"This settlement has completely changed my life. I appreciate Joe and Hannah's tireless effort."

Thank you for being so supportive

"I just want to say that I don't know any lawyers who would do what you did for your client."

Thank you!

"I just wanted to say thank you again for helping me out with everything."

Thank you again.

"When Kayla answered the telephone I felt like somebody truly had my back and cared about protecting me."
Why Choose Caplan & Tamburino Law Firm, P.A.?
We'll start your case with a FREE, no-obligation consultation

Attorney Joseph Tamburino is a Board Certified Criminal Law Specialist, achieved by only 3% of Attorneys

We have represented thousands of clients and we have handled hundreds of jury trials

Our attorneys have worked as prosecutors and public defenders throughout the state

Our team is available 24/7 – when our clients need us, we're there for them
Book a FREE CONSULTATION
Don't hesitate to call us at

(612) 444-5020

or fill out the form below. WE ARE AVAILABLE TO SPEAK WITH YOU 24/7.