Sale of a Controlled Substance
We're available 24/7. Call us at (612) 444-5020.
Sale of a Controlled Substance
Drug crimes are serious allegations in Minnesota, and they carry stiff penalties that threaten the freedoms and futures of convicted individuals. This is especially true when charges involve the alleged sale of controlled substances, which are classified among the highest level drug offenses by Minnesota state law, and which can be subject to penalty enhancements when aggravating circumstances are involved.
At Caplan & Tamburino Law Firm, P.A., our Minneapolis drug crime lawyers have built a reputation for fighting on behalf of clients charged with various state and federal crimes across the Twin Cities and state of Minnesota, including serious drug crimes involving sales, trafficking, and distribution. Due to the potential for life-altering penalties in these cases, we leverage decades of collective experience and the insight of an attorney designated as MSBA Board Certified Criminal Law Specialist (a distinction held by just 3% of lawyers statewide) to fight for the most positive results possible, including case dismissals and reduced charges and penalties.
Discuss a drug crime case and your defense personally with an attorney from Caplan & Tamburino Law Firm, P.A. Call (612) 444-5020 for a FREE consultation.
Minnesota Drug Crime Laws: Sales & Sentencing
In 2016, Minnesota made sweeping legislative changes to reform the state's criminal drug laws. While those reform efforts were designed to better address drug addiction and minor offenders, they still impose severe repercussions for individuals accused of more serious drug-related charges. When determining which charges to file, and potential sentences, prosecutors and courts use a classification system that separates drug crimes into five degrees – with fifth-degree charges being the least severe and first-degree charges being the most serious.
Under Minnesota state law, sale of controlled substances is typically a felony offense, as they are a minimum third-degree charge. However, the severity of a change and potential penalties are dependent on the unique facts involved, including which controlled substance was involved and how much. For example:
First-Degree Sale – There are minimum quantity thresholds for charges involving the sale of controlled substances. For first-degree sale crimes, Minnesota Statutes § 15.021 establishes the following minimum thresholds:
Cocaine / Methamphetamine – 17 grams
Heroin – 10 grams
Amphetamine, PCP, Hallucinogens – 200 dosage units / 50 grams
Marijuana / THC – 25 kg (55 pounds)
Other controlled substance narcotics – 50 grams
Second-Degree Sale
Cocaine / Methamphetamine – 10 grams
Heroin – 3 grams
Amphetamine, PCP, Hallucinogens – 50 dosage units / 10 grams
Marijuana / THC – 10 kg (22 pounds)
Other controlled substance narcotics – 10 grams
Sales to minors or in parks, schools, public housing, or drug treatment facilities
Third-Degree Sale
Cocaine / Methamphetamine – any amount
Heroin – any amount
Amphetamine, PCP, Hallucinogens – 10 dosage units
Marijuana / THC – 5 kg (11 pounds)
Other controlled substance narcotics – any amount
Sentencing is based on a drug offender sentencing grid that takes into account the degree of the underlying charge and a defendant's criminal history score. Previous criminal and drug crime convictions can increase presumptive prison sentences, as can a number of aggravating factors, including:
Violent crime convictions within 10 years
Gang-related crimes
Separate acts of sale or possession in 3 or more counties
Transfer of controlled substances across state or international borders
Sale to minors or vulnerable adults
And more
Although each case is unique and penalties dependent on the unique facts involved, all felony level charges for sale of controlled substances impose substantial penalties, including terms of imprisonment that can reach up to 30 years. If drug crime cases are handled as federal crimes, defendants face substantial penalties and terms of imprisonment as well, and should prioritize working with attorneys who have experience in federal courts.
Protect Your Rights: Request a FREE Consultation Today
If you or someone you love has been charged with sale of a controlled substance, at either the state or federal level, you must understand that severe penalties are on the line. To protect your rights and explore all available options for a positive resolution, do not hesitate to reach out for the support and representation our experienced defense attorneys at Caplan & Tamburino Law Firm, P.A. can provide.
Request a free and confidential consultation today when you contact us.
What Should I Do If I'VE BEEN ARRESTED?
1. Don't Talk to the Police!

It's crucial to know that while you should remain respectful with authorities, you have the right to remain silent. This a right protected by the Fifth Amendment of the U.S. Constitution, which makes it clear individuals are protected from being compelled to be a witness against him / herself in criminal matters.

It's important to note that:

Talking will not help you avoid an arrest. If law enforcement has probable cause to arrest you, then they will arrest you.
By speaking, you risk making a confession or providing information that can be used to indict you, even unknowingly.
Even if you feel that information being discussed is "harmless," it is still in your best interest to invoke your Fifth Amendment right.

2. Ask for a Lawyer!

As soon as you can you should elect your right to have a defense attorney present. A Minnesota criminal defense lawyer or public defender can ensure the police do not violate your rights and help you avoid saying anything incriminating during questioning. Caplan & Tamburino Law Firm is available 24 hours a day, seven days a week, so that we can be by your side whenever you need us. Call now!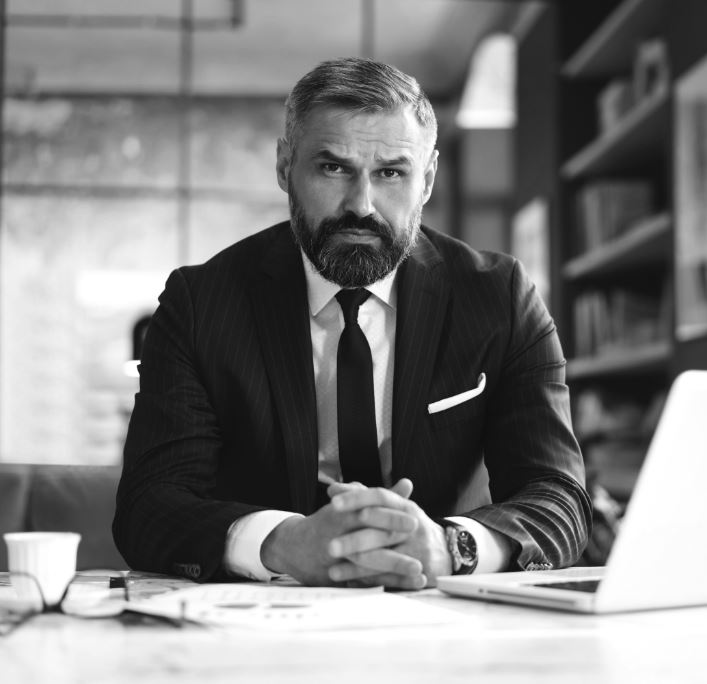 Making a Difference for OUR CLIENTS
I cannot thank you enough for your help!

"Your patience, knowledge and especially your attention to detail was admirable."

This settlement has completely changed my life.

"This settlement has completely changed my life. I appreciate Joe and Hannah's tireless effort."

Thank you for being so supportive

"I just want to say that I don't know any lawyers who would do what you did for your client."

Thank you!

"I just wanted to say thank you again for helping me out with everything."

Thank you again.

"When Kayla answered the telephone I felt like somebody truly had my back and cared about protecting me."
Why Choose Caplan & Tamburino Law Firm, P.A.?
We'll start your case with a FREE, no-obligation consultation

Attorney Joseph Tamburino is a Board Certified Criminal Law Specialist, achieved by only 3% of Attorneys

We have represented thousands of clients and we have handled hundreds of jury trials

Our attorneys have worked as prosecutors and public defenders throughout the state

Our team is available 24/7 – when our clients need us, we're there for them
Book a FREE CONSULTATION
Don't hesitate to call us at

(612) 444-5020

or fill out the form below. WE ARE AVAILABLE TO SPEAK WITH YOU 24/7.