Federal Crimes
We're available 24/7. Call us at (612) 444-5020.
Minneapolis Federal Criminal Defense Lawyers
Get Our Nationally-Recognized Attorneys On Your Side
A federal crime is defined as any crime that violates United States federal law – and depending on the nature of your crime, you may also be facing charges at the Minnesota state level, too. These offenses are prosecuted in federal court and can result in serious, life-changing penalties, including a sentence in federal prison.
To ensure that you have the legal muscle you need on your side, it's important to contact our Minneapolis federal criminal defense lawyers right away. At Caplan & Tamburino Law Firm, P.A., we have over 100 years of combined legal experience protecting our clients in complex federal-level criminal proceedings. While it can be extremely overwhelming to face a federal trial, our team will draw on our vast resources, reputation, and experience to help you fight for your rights.
If you have been charged with a federal crime, you have no time to waste! Contact the criminal defense attorneysat Caplan & Tamburino Law Firm, P.A. for a free consultation.
Aggressive Representation for All Types of Federal Charges
In the United States, most crimes are charged at the local and state level rather than the federal level. This is because criminal codes and statutes can vary dramatically from state to state. Additionally, the majority of criminal charges involve minor crimes and violations and do not cross state boundaries.
By the time a federal agent knocks on your door, it's very likely that the government has been building a case against you for months – or even years. Because federal agencies enjoy extensive resources that state and local officials do not, it is difficult to stand up and fight when a prosecutor or federal agent is attempting to deprive you of your rights.
Not all attorneys are equally equipped to represent your interests if you have been accused of a federal crime. Since 1983, our firm has developed a reputation for tough client advocacy and committed counsel. With over 100 years of experience between our team members, we have helped many clients face down federal charges.
Types of Federal Crimes We Can Help With
At Caplan & Tamburino Law Firm, P.A., we have successfully represented clients charged with various federal crimes, including:
Tax crimes
RICO charges
Conspiracy
Customs violations
Human trafficking
Your Rights in a Federal Criminal Case
As a defendant facing federal criminal charges, it is essential that you understand your constitutional rights. The Constitution provides several important protections for individuals accused of federal crimes.
The Fourth Amendment guarantees your right to be free from unreasonable searches and seizures. This means that law enforcement must obtain a warrant before searching your property or seizing evidence.
The Fifth Amendment provides several crucial protections, including the right to remain silent and the right to due process. You also have the right to a grand jury indictment, which means that a group of citizens must determine if there is enough evidence to bring charges against you.
Under the Sixth Amendment, you have the right to an attorney. This right ensures that you have legal representation throughout the criminal justice process, from the initial investigation to trial and beyond. You also have the right to a speedy and public trial, and the right to confront witnesses and evidence presented against you.
It is important to work with an experienced federal criminal defense attorney who understands your rights and will fight to protect them. Your attorney can help ensure that your constitutional rights are not violated, and can work to build a strong defense on your behalf.
What is the Role of a Federal Criminal Defense Attorney?
Being accused of a federal crime can be overwhelming, but you don't have to face it alone. At Caplan & Tamburino Law Firm, P.A., our dedicated federal criminal defense attorneys are here to provide you with the support and guidance you need.
Providing Legal Expertise: Federal criminal defense is a highly specialized area of law that requires in-depth knowledge and experience. Our attorneys have a proven track record of successfully representing clients in federal cases, from white-collar crimes to drug offenses, fraud, and more. With our extensive legal expertise, we can develop innovative defense strategies that challenge the prosecution's evidence and protect your constitutional rights.
Protecting Your Rights: One of the primary roles of a federal criminal defense attorney is to safeguard your rights throughout the legal process. We will ensure that you are treated fairly, that your constitutional rights are upheld, and that any potential violations are promptly addressed. From the initial investigation to trial and beyond, our attorneys will be your staunch advocates, fighting to achieve the best possible outcome in your case.
Communicating and Negotiating Effectively: Effective communication with prosecutors is vital in federal criminal cases. Our attorneys have established strong relationships within the legal community in Minneapolis and have a reputation for professionalism and integrity. We will skillfully negotiate on your behalf, exploring opportunities for reduced charges, alternative sentencing, or dismissal when appropriate. Our goal is to secure the most favorable outcome for you while minimizing the impact on your personal and professional life.
Benefits of Hiring a Federal Crimes Defense Attorney
When facing federal criminal charges, the stakes are high, and it is crucial to have a knowledgeable and experienced legal team by your side. At Caplan & Tamburino Law Firm, P.A., we understand the complexities of federal criminal law and provide strategic defense strategies tailored to your unique case.
Thorough Investigation and Case Preparation: Our federal criminal defense attorneys leave no stone unturned when it comes to investigating the charges against you. We conduct a meticulous examination of the evidence, scrutinize witness statements, review law enforcement procedures, and assess any potential violations of your rights. By building a strong foundation through extensive case preparation, we can identify weaknesses in the prosecution's case and craft an effective defense strategy.
Understanding Federal Sentencing Guidelines: Federal crimes often come with severe penalties, including substantial fines and lengthy prison sentences. Our experienced attorneys are well-versed in the federal sentencing guidelines and can guide you through this complex system. We work tirelessly to minimize the potential consequences by presenting compelling arguments for leniency, negotiating plea bargains when appropriate, or advocating for alternative sentencing options.
Knowledge of Federal Court Procedures: Navigating the federal court system requires a deep understanding of its unique procedures and rules. Our federal criminal defense team has extensive experience in federal courts in Minneapolis. We are familiar with the judges, prosecutors, and court staff, enabling us to develop effective strategies tailored to the specific nuances of your case. From pre-trial motions to trial representation, we will skillfully navigate the legal process, ensuring your rights are protected at every stage.
When your future is at stake, trust Caplan & Tamburino Law Firm, P.A., to provide you with unwavering support and skilled representation. Contact our federal criminal defense attorneys in Minneapolis today to schedule a confidential consultation.
Secure Tough Representation in Minneapolis, MN
Our legal team has a powerful reputation for strong and strategic advocacy. Our attorney Joe Tamburino is Board Certified by the Minnesota State Bar Board of Legal Specialization: a distinction earned by just 3% of attorneys in the state. We have also been included in the list of Super Lawyers® and The National Trial Lawyers: Top 100 Trial Lawyers. We are confident in our ability to stand up for you and your rights, even in the face of serious federal charges.
Reasons to work with our skilled federal criminal defense attorneys:
We understand how to navigate the federal court system
We offer defense representation from former prosecutors
Our criminal defense team can answer your calls 24/7
We will start your case with a FREE case consultation
We have worked extensively with the U.S. Attorney General's Office
Contact Caplan & Tamburino Law Firm, P.A.today. Call (612) 444-5020.
What Should I Do If I'VE BEEN ARRESTED?
1. Don't Talk to the Police!

It's crucial to know that while you should remain respectful with authorities, you have the right to remain silent. This a right protected by the Fifth Amendment of the U.S. Constitution, which makes it clear individuals are protected from being compelled to be a witness against him / herself in criminal matters.

It's important to note that:

Talking will not help you avoid an arrest. If law enforcement has probable cause to arrest you, then they will arrest you.
By speaking, you risk making a confession or providing information that can be used to indict you, even unknowingly.
Even if you feel that information being discussed is "harmless," it is still in your best interest to invoke your Fifth Amendment right.

2. Ask for a Lawyer!

As soon as you can you should elect your right to have a defense attorney present. A Minnesota criminal defense lawyer or public defender can ensure the police do not violate your rights and help you avoid saying anything incriminating during questioning. Caplan & Tamburino Law Firm is available 24 hours a day, seven days a week, so that we can be by your side whenever you need us. Call now!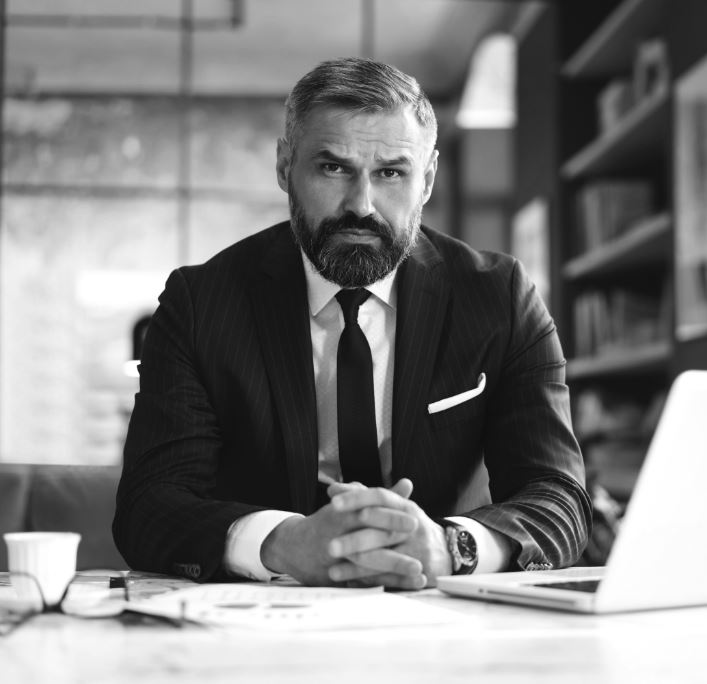 Making a Difference for OUR CLIENTS
I cannot thank you enough for your help!

"Your patience, knowledge and especially your attention to detail was admirable."

This settlement has completely changed my life.

"This settlement has completely changed my life. I appreciate Joe and Hannah's tireless effort."

Thank you for being so supportive

"I just want to say that I don't know any lawyers who would do what you did for your client."

Thank you!

"I just wanted to say thank you again for helping me out with everything."

Thank you again.

"When Kayla answered the telephone I felt like somebody truly had my back and cared about protecting me."
Why Choose Caplan & Tamburino Law Firm, P.A.?
We'll start your case with a FREE, no-obligation consultation

Attorney Joseph Tamburino is a Board Certified Criminal Law Specialist, achieved by only 3% of Attorneys

We have represented thousands of clients and we have handled hundreds of jury trials

Our attorneys have worked as prosecutors and public defenders throughout the state

Our team is available 24/7 – when our clients need us, we're there for them
Book a FREE CONSULTATION
Don't hesitate to call us at

(612) 444-5020

or fill out the form below. WE ARE AVAILABLE TO SPEAK WITH YOU 24/7.