Internet Crimes
We're available 24/7. Call us at (612) 444-5020.
Minneapolis Internet Crimes Attorney
Facing Cybercrime Charges in Minneapolis? Call Our Lawyers 24/7!
With the rapid growth of technology over the last few decades, internet crime or "cybercrime" now represents one of the fastest-growing areas of the law. No matter if you're commenting on a friend's social media post or downloading content in a peer-to-peer sharing program, there is no guarantee that the United States government will turn a blind eye to your online activities, even if you delete potentially incriminating files. In some cases, you may even be wrongfully accused of a computer-related crime based on someone else's online activity.
If you or a loved one face charges involving internet crimes, we cannot encourage you strongly enough to contact our Minneapolis team at Caplan & Tamburino Law Firm, P.A. The laws governing internet activity are still relatively new – and they are always changing. Not all criminal defense attorneys are equally equipped to defend your interests effectively and aggressively, but with over 100 years of experience, our lawyers can fight for a fair outcome on your behalf.
For more information on how we can help you fight cybercrime charges, call (612) 444-5020.
What Counts as an Internet Crime?
Under the Computer Fraud and Abuse Act of 1984, many different crimes can be classified as computer or internet crimes. From child pornography to credit card fraud and theft, many of these are existing criminal violations that are simply made easier by the advent of the internet. In addition to crimes that take place with the help of the internet, however, there are also several offenses related to computers specifically, including hacking crimes, computer damage, and computer theft.
Because cybercrimes cost the government millions of dollars every year now, even a first-time offense can carry serious penalties. Additionally, these crimes are often prosecuted in federal courts, as the internet crosses state lines. As federal crimes, such charges may carry even harsher sentences.
Cybercrime is a new area of criminal law, and may include:
Identity theft
Distributing/creating computer viruses
Internet phishing
Online solicitation of a minor
Child pornography crimes
Hacking
Credit card fraud
Computer hacking
Investment fraud
Get a Board Certified Defense Lawyer On Your Side
At Caplan & Tamburino Law Firm, P.A., we're unique because we have extensive experience and because we are passionate about fighting for our clients. As a criminal defense firm, we have been serving the Twin Cities, and the greater Minnesota area, for decades. Over the years, our attorneys have handled hundreds of jury trials and received numerous accolades.
Several of our attorneys have also been included in the list of Super Lawyers®. Allan Caplan and Joe Tamburino have been recognized as Super Lawyers, and Joe Tamburino is a Board Certified Criminal Law Specialist through the Minnesota State Bar Board of Legal Specialization. This is a certification only 3 percent of attorneys hold.
Contact Caplan & Tamburino Law Firm, P.A. at (612) 444-5020 to set up a free case review for your internet crime charges!
What Should I Do If I'VE BEEN ARRESTED?
1. Don't Talk to the Police!

It's crucial to know that while you should remain respectful with authorities, you have the right to remain silent. This a right protected by the Fifth Amendment of the U.S. Constitution, which makes it clear individuals are protected from being compelled to be a witness against him / herself in criminal matters.

It's important to note that:

Talking will not help you avoid an arrest. If law enforcement has probable cause to arrest you, then they will arrest you.
By speaking, you risk making a confession or providing information that can be used to indict you, even unknowingly.
Even if you feel that information being discussed is "harmless," it is still in your best interest to invoke your Fifth Amendment right.

2. Ask for a Lawyer!

As soon as you can you should elect your right to have a defense attorney present. A Minnesota criminal defense lawyer or public defender can ensure the police do not violate your rights and help you avoid saying anything incriminating during questioning. Caplan & Tamburino Law Firm is available 24 hours a day, seven days a week, so that we can be by your side whenever you need us. Call now!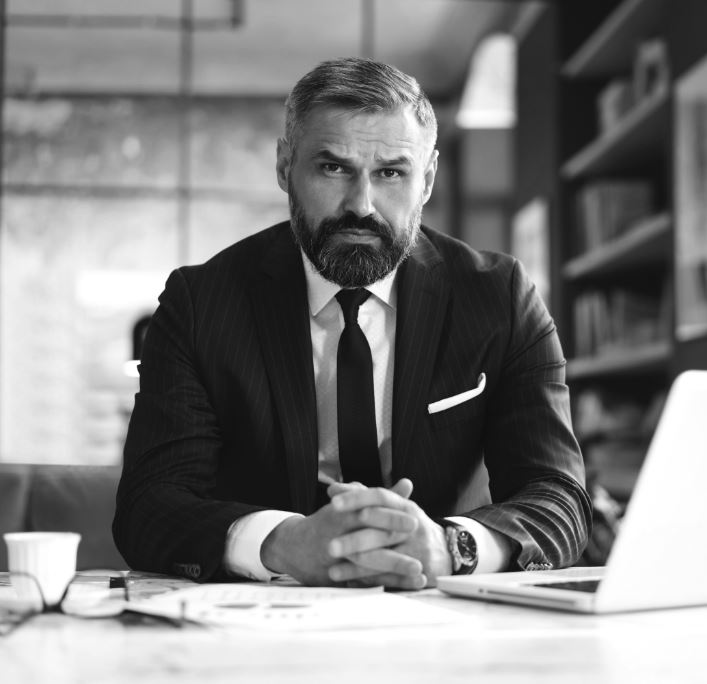 Making a Difference for OUR CLIENTS
I cannot thank you enough for your help!

"Your patience, knowledge and especially your attention to detail was admirable."

This settlement has completely changed my life.

"This settlement has completely changed my life. I appreciate Joe and Hannah's tireless effort."

Thank you for being so supportive

"I just want to say that I don't know any lawyers who would do what you did for your client."

Thank you!

"I just wanted to say thank you again for helping me out with everything."

Thank you again.

"When Kayla answered the telephone I felt like somebody truly had my back and cared about protecting me."
Why Choose Caplan & Tamburino Law Firm, P.A.?
We'll start your case with a FREE, no-obligation consultation

Attorney Joseph Tamburino is a Board Certified Criminal Law Specialist, achieved by only 3% of Attorneys

We have represented thousands of clients and we have handled hundreds of jury trials

Our attorneys have worked as prosecutors and public defenders throughout the state

Our team is available 24/7 – when our clients need us, we're there for them
Book a FREE CONSULTATION
Don't hesitate to call us at

(612) 444-5020

or fill out the form below. WE ARE AVAILABLE TO SPEAK WITH YOU 24/7.