Uber / Lyft Accidents
We're available 24/7. Call us at (612) 444-5020.
Minneapolis Uber & Lyft Accident Attorneys
Protecting Victims in Rideshare Accidents in the Twin Cities
Rideshare services have become immensely popular throughout Minneapolis and the United States. Today, smartphone users can access an application and be connected instantly to a driver. The fees they pay are intended to cover a safe ride. Unfortunately, car accidents and injuries can happen at any time, and sometimes they involve Uber and Lyft. When they do, the unique nature of these rideshare services can cause victims to face challenges during the personal injury claim process.
Our legal team at Caplan & Tamburino Law Firm, P.A. has been protecting the rights and futures of residents throughout the Twin Cities and the state of Minnesota since 1983. Backed by decades of combined experience, our Minneapolis car accident lawyers have the tools and resources to produce winning results, even in the most difficult cases. If you or someone you love has been injured in an auto accident involving an Uber or Lyft, you can trust our firm to guide you through the legal journey ahead and toward the financial compensation you deserve.
---
Have you been injured in a rideshare accident? Call Caplan & Tamburino Law Firm, P.A., today at (612) 444-5020 or contact us online to schedule a consultation with our Uber & Lyft accident lawyers in Minneapolis.
---
Understanding Rideshare Accident Claims
Personal injury claims arising from car accidents can introduce many challenging issues. When vehicles involved are operated by motorists who work for Uber or Lyft, there are a number of unique legal issues that must be addressed, especially in regard to who can be held at fault for victims' damages.
Liability – Because rideshare services don't classify their drivers as employees (they are considered independent contractors), they have the ability to deny or dispute liability for drivers that cause accidents and injuries. This can be true when drivers are not actively transporting a rider, driving to pick up a customer, or using the rideshare application at all. Investigations into Uber and Lyft accidents will focus on what the driver was doing at the time of the crash. If a driver was "on duty," for example, the rideshare application could potentially be held liable for injuries they caused.
Insurance Coverage – The unique employment relationship between rideshare services and drivers also introduces issues when it comes to insurance coverage. For example, when drivers are actively transporting a ride or driving to pick up a rider, victims harmed by their drivers (whether they are passengers or motorists in other vehicles) are covered by a $1 million commercial insurance policy. This policy also includes uninsured and underinsured motorist coverage, which means that if you were a passenger and hurt in a wreck caused by another driver who did not have insurance, you could still be covered by the rideshare's commercial insurance policy. In accidents where rideshare drivers are not transporting a rider or not actively using the application, however, victims harmed in accidents they cause may have to pursue compensation from the at-fault driver's personal insurance or the rideshare company's contingent insurance policy, which has lower limits.
Whether you were a passenger in an Uber or Lyft or a motorist or pedestrian struck by an Uber or Lyft driver, our attorneys can help investigate the unique facts and circumstances of your case to determine your rights and available options. In every case, we work closely with accident victims and meticulously evaluate the best strategies in order to maximize compensation.
Insurance Companies Are Not on Your Side
It is important to remember that insurance companies and corporations like Uber and Lyft are in business to make money, not pay out claims to victims. This means they often work diligently to deny, despite, and underpay personal injury claims. Simply put, they are not on your side.
By working with experienced Uber & Lyft accident attorneys who have the resources needed to level the playing field with these corporations and insurance companies, you can put yourself in a position to make the recovery you deserve, including recovery of damages that may include medical expenses, lost wages, and your pain and suffering, among others.
Contact Our Uber & Lyft Accident Lawyers Today
Caplan & Tamburino Law Firm, P.A. has become an established law firm in the Twin Cities and one known for going the extra mile for clients facing difficult legal battles. Because we know accidents can happen anytime, we make ourselves available around the clock to help.
---
Contact Caplan & Tamburino Law Firm, P.A., today to request a free consultation with our Minneapolis Uber & Lyft accident attorneys.
---
What Should I Do If I'VE BEEN ARRESTED?
1. Don't Talk to the Police!

It's crucial to know that while you should remain respectful with authorities, you have the right to remain silent. This a right protected by the Fifth Amendment of the U.S. Constitution, which makes it clear individuals are protected from being compelled to be a witness against him / herself in criminal matters.

It's important to note that:

Talking will not help you avoid an arrest. If law enforcement has probable cause to arrest you, then they will arrest you.
By speaking, you risk making a confession or providing information that can be used to indict you, even unknowingly.
Even if you feel that information being discussed is "harmless," it is still in your best interest to invoke your Fifth Amendment right.

2. Ask for a Lawyer!

As soon as you can you should elect your right to have a defense attorney present. A Minnesota criminal defense lawyer or public defender can ensure the police do not violate your rights and help you avoid saying anything incriminating during questioning. Caplan & Tamburino Law Firm is available 24 hours a day, seven days a week, so that we can be by your side whenever you need us. Call now!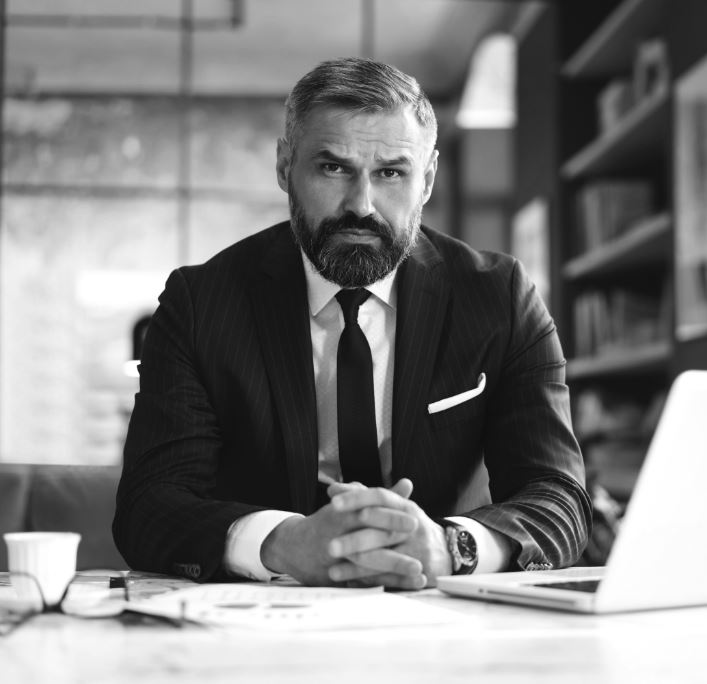 Making a Difference for OUR CLIENTS
I cannot thank you enough for your help!

"Your patience, knowledge and especially your attention to detail was admirable."

This settlement has completely changed my life.

"This settlement has completely changed my life. I appreciate Joe and Hannah's tireless effort."

Thank you for being so supportive

"I just want to say that I don't know any lawyers who would do what you did for your client."

Thank you!

"I just wanted to say thank you again for helping me out with everything."

Thank you again.

"When Kayla answered the telephone I felt like somebody truly had my back and cared about protecting me."
Why Choose Caplan & Tamburino Law Firm, P.A.?
We'll start your case with a FREE, no-obligation consultation

Attorney Joseph Tamburino is a Board Certified Criminal Law Specialist, achieved by only 3% of Attorneys

We have represented thousands of clients and we have handled hundreds of jury trials

Our attorneys have worked as prosecutors and public defenders throughout the state

Our team is available 24/7 – when our clients need us, we're there for them
Book a FREE CONSULTATION
Don't hesitate to call us at

(612) 444-5020

or fill out the form below. WE ARE AVAILABLE TO SPEAK WITH YOU 24/7.