Minneapolis Sex Crime Lawyers
Arrested for a Sex Crime? We Are Available 24/7!
When you are confronted with a sex crime accusation, you are facing the reputation-shattering possibilities of prison and sex offender registration. No matter how serious your charges may be, you can rely on Caplan & Tamburino Law Firm, P.A. for the powerhouse advocacy your case requires. Our firm is backed by unparalleled defense victories and hundreds of client recommendations.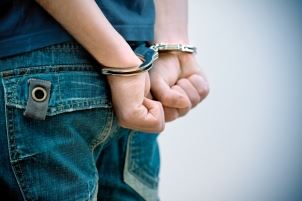 Why hire our Minneapolis sex crime defense attorneys?
Both of our partners have experience as former prosecutors
We've been selected for inclusion in Super Lawyers® for over a decade
We have handled hundreds of jury trials throughout Minnesota
Our criminal defense team is available to take your call 24/7
Our staff includes two Board Certified Criminal Law Specialists
Get 100 years of proven experience on your side! We're available 24/7, so contact our team to schedule a free case evaluation today!
Get a Team of Former Prosecutors in Your Corner
Since 1983, the legal team at Caplan & Tamburino Law Firm, P.A. has built a reputation for achieving phenomenal results for our clients, getting charges reduced or dismissed, and even securing not-guilty verdicts at trial. Additionally, we have two former prosecutors on our defense team, and our Minneapolis sex crime defense lawyers are specially prepared to defend your rights in the legal arena, at either the state or federal level.
Our firm is prepared to defend you against charges of:
Minnesota Sex Offender Registration Requirements
If you are convicted of a sex crime in Minnesota, there's a good chance you will be required to register as a sex offender once you have completed your sentence. A conviction for criminal sexual conduct, soliciting a minor to engage in prostitution or sexual conduct, or felony indecent exposure will result in sex offender registration. Offenders are required to register for a minimum of 10 years.
Whether you face sex crime allegations at the state or federal level, the stakes are high. In addition to lengthy or lifetime terms of sex offender registration, convicted individuals also face life-altering consequences that come with having a sex crime conviction on their record. To minimize these consequences, or eliminate them, our legal team leverages decades of experience, extensive resources, and proven talent to help our clients when they need it most.
Don't Wait – Call Caplan & Tamburino Law Firm, P.A.
Whether you have been arrested for a sex crime or you are under investigation, it is important to involve a sex crime defense lawyer as soon as possible. Once you are accused of a sex crime, your future, freedom, and reputation are put at risk. Fortunately, you can turn to Caplan & Tamburino Law Firm, P.A. for the help you need – it could very well be the most important call you ever make.
We offer free case evaluations around the clock, 365 days a year! Call us at (612) 444-5020 now for your free, no-obligation consultation with an experienced sex crime attorney in Minneapolis.