Child Sexual Abuse
We're available 24/7. Call us at (612) 444-5020.
Child Sexual Abuse Defense Lawyer in Minneapolis
Experienced Minnesota Sex Crime Attorneys
Sex crime allegations of any type have the potential for devastating and life-altering consequences – even before suspects are charged or defendants convicted. This is especially true in cases involving alleged sexual abuse of minors, as harsh social stigmas can compromise an accused individual's right to be considered innocent until proven guilty.
At Caplan & Tamburino Law Firm, P.A., our Minneapolis sex crime attorneys have earned a reputation for defending clients against a range of serious sex offenses, including criminal sexual conduct and abuse allegations involving children. We understand the severe penalties and repercussions at stake, and work diligently to protect our clients' rights, freedoms, and futures at every step of the process.
While we have a proven ability in sex crime defense, individuals who face these allegations have the ability to take decisive actions that can help them protect their reputations and futures. That includes contacting our award-winning attorneys as soon as possible after becoming aware of allegations or pending law enforcement investigations. Early intervention can be critical to your case, and to potentially avoiding charges being filed. In any event, especially after charges have been formally filed, experienced defense is of the utmost importance.
Do not delay in making one of the most important calls you can make. Speak with a Minnesota sex crime lawyer from Caplan & Tamburino Law Firm, P.A. today by calling (612) 444-5020 for a free and confidential consultation.
Sex Crime Charges in Minnesota: Criminal Sexual Conduct
Minnesota sex crimes entail a range of various offenses and prohibited conduct involving unwanted sexual conduct. These can range from indecent exposure and child pornography to serious charges such as criminal sexual conduct. Under Minnesota law, criminal sexual conduct is a charge categorized into five levels.
These five categories, ranging from the least severe fifth-degree criminal sexual conduct to the most serious first-degree criminal sexual conduct, can include conduct and sexual acts inherent to sexual abuse and child sexual abuse, which are defined as a series of unlawful sexual conduct rather than a single incident. Although sexual abuse is not a specific charge under Minnesota sex crime laws, abuse, sexual assault, rape by force or fear, and other offenses fall under the criminal sexual conduct charge.
In most cases, criminal sexual conduct charges filed in relation to child sexual abuse are prosecuted as felonies. Because sexual abuse typically involves multiple acts that occur over a period of time, defendants accused of abuse or ongoing child molestation can also face multiple counts of criminal sexual conduct. The age of the alleged victim, the nature of the abuse, and a defendant's age and criminal history will determine charges and penalties, which often include:
First-Degree Criminal Sexual Conduct – This is the most severe classification of this charge, and it applies to cases involving sexual penetration and minor victims under the age of 13, or between the ages of 13 and 16 if the alleged offense is also a member of the victim's household, related to the victim as family or friend, a teacher, or some other type of adult in a position of authority or responsible for the child's care. This charge is commonly filed in relation to cases of alleged sexual abuse. Criminal sexual conduct in the first degree is punishable by up to 30 years in prison.
Second-Degree Criminal Sexual Conduct – This charge may involve sexual contact other than penetration, victims under the age of 13 (where the offender is at least 3 years older), victims between 13 to 16 (where the offender is at least 4 years older), threats of violence of force that create fear, and threats or coercion involving weapons. Criminal sexual conduct in the second degree is punishable by up to 25 years in prison.
Third-Degree Criminal Sexual Conduct – Third-degree charges can arise in cases involving sexual penetration when victims are under 13 and offenders are 16 or younger, victims between 13 to 16 (where the offense is at least 2 years older), victims between 16 and 18 (where the offender is at least 4 years older), the use of force or coercion, mentally or physically vulnerable victims, and when offenders have a significant relationship with victims. Criminal sexual conduct in the third degree carries a prison sentence of up to 15 years.
Any charge involving criminal sexual conduct is a serious and severely punished crime, but because child sexual abuse involves minors and multiple acts committed over a period of time, it can result in more severe charges, and charges that include multiple counts. This raises the potential penalties immensely, subjecting some defendants to lengthy prison sentences, if not what are in effect life sentences, in addition to mandatory sex offender registration.
Call
(612) 444-5020

For a FREE and Confidential Consultation

While allegations of child sexual abuse and child molestation put a lot on the line, they can be effectively handled and defended against with the assistance of highly experienced sex crime lawyers like those at Caplan & Tamburino Law Firm, P.A. In addition to working with law enforcement during pending investigations, our attorneys explore all available defense options, including those related to false allegations, child witnesses who have been coerced into making false reports, the degradation of evidence in cases involving allegations from years ago, reduced charges and penalties, and other strategies structured around the unique facts of a case.

The most logical step anyone can take in the face of child sexual abuse and sex crime allegations is to lawyer up – and to choose attorneys with proven results handling these challenging, high-stakes cases. Learn more about these charges, your potential case, and how our firm may be able to help you by contacting us immediately for a free and confidential consultation.
What Should I Do If I'VE BEEN ARRESTED?
1. Don't Talk to the Police!

It's crucial to know that while you should remain respectful with authorities, you have the right to remain silent. This a right protected by the Fifth Amendment of the U.S. Constitution, which makes it clear individuals are protected from being compelled to be a witness against him / herself in criminal matters.

It's important to note that:

Talking will not help you avoid an arrest. If law enforcement has probable cause to arrest you, then they will arrest you.
By speaking, you risk making a confession or providing information that can be used to indict you, even unknowingly.
Even if you feel that information being discussed is "harmless," it is still in your best interest to invoke your Fifth Amendment right.

2. Ask for a Lawyer!

As soon as you can you should elect your right to have a defense attorney present. A Minnesota criminal defense lawyer or public defender can ensure the police do not violate your rights and help you avoid saying anything incriminating during questioning. Caplan & Tamburino Law Firm is available 24 hours a day, seven days a week, so that we can be by your side whenever you need us. Call now!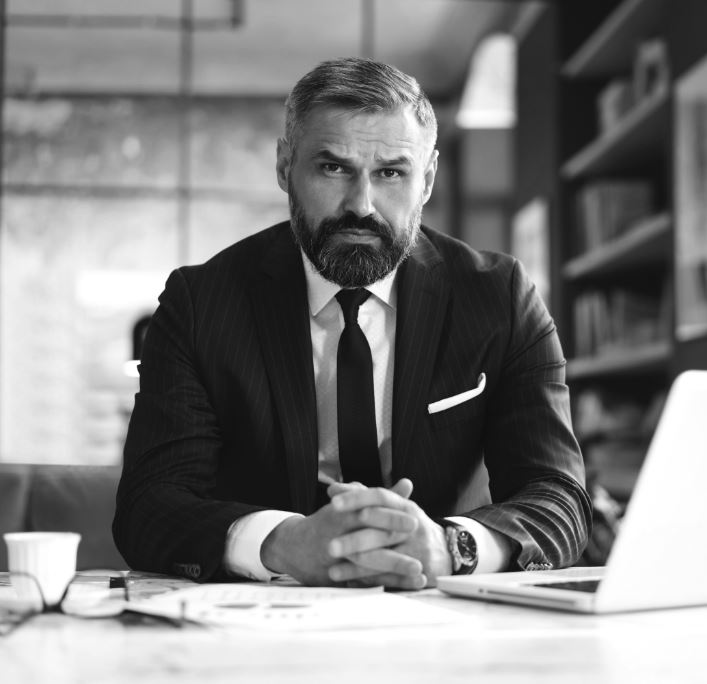 Making a Difference for OUR CLIENTS
I cannot thank you enough for your help!

"Your patience, knowledge and especially your attention to detail was admirable."

This settlement has completely changed my life.

"This settlement has completely changed my life. I appreciate Joe and Hannah's tireless effort."

Thank you for being so supportive

"I just want to say that I don't know any lawyers who would do what you did for your client."

Thank you!

"I just wanted to say thank you again for helping me out with everything."

Thank you again.

"When Kayla answered the telephone I felt like somebody truly had my back and cared about protecting me."
Why Choose Caplan & Tamburino Law Firm, P.A.?
We'll start your case with a FREE, no-obligation consultation

Attorney Joseph Tamburino is a Board Certified Criminal Law Specialist, achieved by only 3% of Attorneys

We have represented thousands of clients and we have handled hundreds of jury trials

Our attorneys have worked as prosecutors and public defenders throughout the state

Our team is available 24/7 – when our clients need us, we're there for them
Book a FREE CONSULTATION
Don't hesitate to call us at

(612) 444-5020

or fill out the form below. WE ARE AVAILABLE TO SPEAK WITH YOU 24/7.