Rape
We're available 24/7. Call us at (612) 444-5020.
Rape and Sexual Assault Charges
Minneapolis Sexual Assault Attorneys
Rape is a serious allegation that carries extreme consequences for convicted offenders. If you've been accused of rape in Minneapolis, you already know that your future is at stake – as well as your freedom. From prison time to inclusion on the Minnesota Sex Offender Registry, the sentences for rape can dramatically alter your life both during and after conviction.
In difficult times like these, it's important to remember that you retain maintain the right to hire experienced legal counsel for your defense. When you need to fight back against an unfair rape accusation in Minneapolis, call on Caplan & Tamburino Law Firm, P.A. for assistance. We're available 24/7 to help the unjustly accused and provide a powerful defense for your case.
Don't let rape charges become a permanent mark on your record. Call (612) 444-5020 to schedule a free case evaluation with our experienced criminal defense lawyers.
Defining Rape Under Minnesota Law
Illegal in every state, rape is often defined as a non-consensual or forced sexual act.
In Minnesota legal proceedings, rape and sexual assault are both categorized more broadly as "criminal sexual conduct." Criminal sexual conduct is divided into five different degrees, ranging from Fifth Degree to First Degree, the latter being the most serious charge. The varying degrees can be charged in a plethora of different situations with each charge carrying different potential penalties.
What Are the Penalties for Rape?
Criminal sexual conduct charges are given extra weight because of the abhorrent nature of the alleged violations. Additionally, juries are often swayed by strong appeals to emotion in the courtroom. To maintain your innocence and avoid the serious penalties of a conviction, you will need to present a compelling defense.
Based on the 5 degrees of criminal sexual conduct, the penalties for a rape conviction can include:
First Degree: 12 to 30 years in prison and a fine of $40,000.
Second Degree: 7.5 to 25 years in prison and a fine of $35,000.
Third Degree: 5 to 15 years in prison and a fine of $30,000.
Fourth Degree: Up to 10 years in prison and a fine of $20,000 maximum.
Fifth Degree: 1 to 7 years in prison and a fine of $3,000.
Except for first-time Fifth Degree charges, all convictions for criminal sexual conduct charges are classified as felonies. If convicted of a felony level criminal sexual conduct charge, In addition to becoming a registered sex offender, you you may experience great difficulty finding meaningful employment and housing.
Powerful Defenses from Former Prosecutors
As a team of former prosecutors, our lawyers at Caplan & Tamburino Law Firm, P.A. know exactly how the other side thinks. We fight hard on behalf of our clients because we understand the true gravity of a rape conviction in Minneapolis. The sooner you call a seasoned criminal defense attorney, the better your chance of overcoming false accusations and restoring your good name.
---
We're available for free case evaluations anytime, 365 days a year. For a no-obligation case review with a sex crimes attorney in Minneapolis, call (612) 444-5020 today.
---
What Should I Do If I'VE BEEN ARRESTED?
1. Don't Talk to the Police!

It's crucial to know that while you should remain respectful with authorities, you have the right to remain silent. This a right protected by the Fifth Amendment of the U.S. Constitution, which makes it clear individuals are protected from being compelled to be a witness against him / herself in criminal matters.

It's important to note that:

Talking will not help you avoid an arrest. If law enforcement has probable cause to arrest you, then they will arrest you.
By speaking, you risk making a confession or providing information that can be used to indict you, even unknowingly.
Even if you feel that information being discussed is "harmless," it is still in your best interest to invoke your Fifth Amendment right.

2. Ask for a Lawyer!

As soon as you can you should elect your right to have a defense attorney present. A Minnesota criminal defense lawyer or public defender can ensure the police do not violate your rights and help you avoid saying anything incriminating during questioning. Caplan & Tamburino Law Firm is available 24 hours a day, seven days a week, so that we can be by your side whenever you need us. Call now!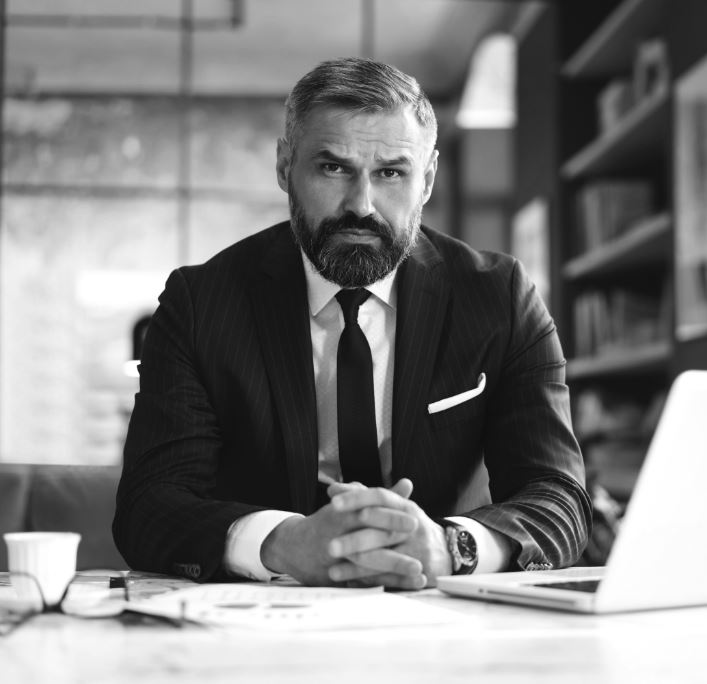 Making a Difference for OUR CLIENTS
I cannot thank you enough for your help!

"Your patience, knowledge and especially your attention to detail was admirable."

This settlement has completely changed my life.

"This settlement has completely changed my life. I appreciate Joe and Hannah's tireless effort."

Thank you for being so supportive

"I just want to say that I don't know any lawyers who would do what you did for your client."

Thank you!

"I just wanted to say thank you again for helping me out with everything."

Thank you again.

"When Kayla answered the telephone I felt like somebody truly had my back and cared about protecting me."
Why Choose Caplan & Tamburino Law Firm, P.A.?
We'll start your case with a FREE, no-obligation consultation

Attorney Joseph Tamburino is a Board Certified Criminal Law Specialist, achieved by only 3% of Attorneys

We have represented thousands of clients and we have handled hundreds of jury trials

Our attorneys have worked as prosecutors and public defenders throughout the state

Our team is available 24/7 – when our clients need us, we're there for them
Book a FREE CONSULTATION
Don't hesitate to call us at

(612) 444-5020

or fill out the form below. WE ARE AVAILABLE TO SPEAK WITH YOU 24/7.