Juvenile Crimes
We're available 24/7. Call us at (612) 444-5020.
Minneapolis Juvenile Defense Lawyer
Was Your Child Arrested in Minnesota? Call Our Firm 24/7!
Anyone can have a run-in with the law, even kids. While many people believe that juvenile records cannot follow a person past the age of 18, many juvenile convictions can have long-lasting consequences. Young people make mistakes, but this does not mean that they should have to be haunted by them for the rest of their lives. Our juvenile crime attorneys are ready to provide the aggressive defense your child needs.
If your child has been accused of a crime, call Caplan & Tamburino Law Firm, P.A. to discuss your options with our Minneapolis juvenile criminal defense lawyers.
Common Types of Juvenile Crimes
Under Minnesota law, a juvenile is defined as a person between the ages of 10 and 17. When a minor commits a crime, the laws and penalties are different than they are for adults. Depending on the circumstances surrounding each situation, juvenile crimes may be charged as misdemeanors or felonies.
Some of the most common types of juvenile offenses include:
Alcohol possession or intoxication
Violating curfew
Disturbing the peace
Speeding, reckless, drunk, or distracted driving
Obstruction of justice
Will My Child Be Tried as an Adult?
In Minnesota, minors can be charged with felony offenses. While felonies are serious offenses that pose serious penalties, they can be handled in juvenile courts, depending on the circumstances. Just because a minor has been charged with a felony does not always mean they will be charged as an adult.
Rather than look at the level of a crime itself, Minnesota law and prosecutors weigh the nature of the crime, age of the child, and criminal history when determining how charges should be filed and what penalties a minor will face. Per Minnesota law, there are three ways a juvenile can be prosecuted as an adult:
Murder – Minors 16 and older accused of murder must be charged as adults per statutory law.
Previous adult convictions – If a minor has been convicted of a crime in adult court at any time in their past, any future criminal case will be handled under the jurisdiction of the adult court.
Discretionary and presumptive waiver – Prosecutors may request hearings to certify a minor as an adult through the filing of a discretionary waiver (for minors 14 and older who commit any offense) and presumptive waivers (for minors 16 and older for any serious offense).
As the procedures make clear, prosecutors and courts have discretion over charging minors as adults, and carefully weigh out the individuals circumstances of a case when making this decision.
While all juvenile crime cases are different, prosecutors may pursue certification of a minor as an adult when serious crimes have been committed, including serious sex crimes, violent crimes, felonies involving firearms, and other offenses that would result in prison sentences had the child been charged as an adult.
Still, minors have the right to a certification hearing, which is separate from a criminal trial, in order to determine if they should be tried as adults. Certification trials are unique in that they eliminate the presumption of innocence; minors are essentially presumed to have committed the offense.
Certification hearings are closed to the public and open only to those with an interest in the case. Minors have the right to representation during this hearing, where they can present evidence, witnesses, and arguments, and cross-examine the state's witnesses in defense of keeping a case in the juvenile court system.
At Caplan & Tamburino Law Firm, P.A., our Minneapolis juvenile crime attorneys have more than a century of combined experience fighting for youth charged with all types of crimes across the state of Minnesota. With experience in the juvenile court system, we can help guide youth and their parents through each step of the legal journey ahead, and provide representation during hearings in order to fight certification as adults.
Eligibility for Extended Juvenile Jurisdiction
In the state of Minnesota, the Extended Juvenile Jurisdiction (EJJ) dual-sanction program is in place to rehabilitate juveniles who are accused of particularly serious crimes. Offenders who are at least 14 years old will be supervised under this program until they reach the age of 21 and have shown they can return to law-abiding behavior. Failure to abide by the court orders as a juvenile may lead to prison time as an adult.
Crimes that may lead to EJJ eligibility in Minnesota include:
Murder or attempted murder
Aggravated robbery
Weapons charges
Carjacking
Sex crimes
Can a Juvenile Offender Be Sentenced to Prison?
If a minor has been found guilty of a crime, they are subject to the juvenile court's jurisdiction. It is at the juvenile court's discretion to sentence the minor to formal or informal probation, placement in foster care, enrollment in a juvenile offender school, or commitment to the state's juvenile detention center.
This detention center, sometimes called "Juvenile Hall," is the closest to a prison sentence a juvenile offender can receive. Juveniles can be committed until they come of age, which may be as late as 21 or 25 years old, depending on the state laws. In Minnesota, a minor's sentence can be stayed until they turn 21.
In some cases, the court may wish to try a minor as an adult, which would be decided in a certification hearing. If it can be shown that handling the case in juvenile court does not serve the public's safety, the trial may be transferred to an adult court. If the minor is tried as an adult, they may be subject to imprisonment.
Protect Your Child's Future – Call Our Firm Now
Many young people end up in trouble because they do not fully understand the consequences of their actions. If your child has been accused of a crime, their future is at stake, so don't trust your case to just anyone. The Minneapolis juvenile criminal attorneys at Caplan & Tamburino Law Firm, P.A. have decades of experience fighting for the rights of the accused, including juvenile offenders.
For a free case evaluation with our team, call us at (612) 444-5020. We are available 24/7.
What Should I Do If I'VE BEEN ARRESTED?
1. Don't Talk to the Police!

It's crucial to know that while you should remain respectful with authorities, you have the right to remain silent. This a right protected by the Fifth Amendment of the U.S. Constitution, which makes it clear individuals are protected from being compelled to be a witness against him / herself in criminal matters.

It's important to note that:

Talking will not help you avoid an arrest. If law enforcement has probable cause to arrest you, then they will arrest you.
By speaking, you risk making a confession or providing information that can be used to indict you, even unknowingly.
Even if you feel that information being discussed is "harmless," it is still in your best interest to invoke your Fifth Amendment right.

2. Ask for a Lawyer!

As soon as you can you should elect your right to have a defense attorney present. A Minnesota criminal defense lawyer or public defender can ensure the police do not violate your rights and help you avoid saying anything incriminating during questioning. Caplan & Tamburino Law Firm is available 24 hours a day, seven days a week, so that we can be by your side whenever you need us. Call now!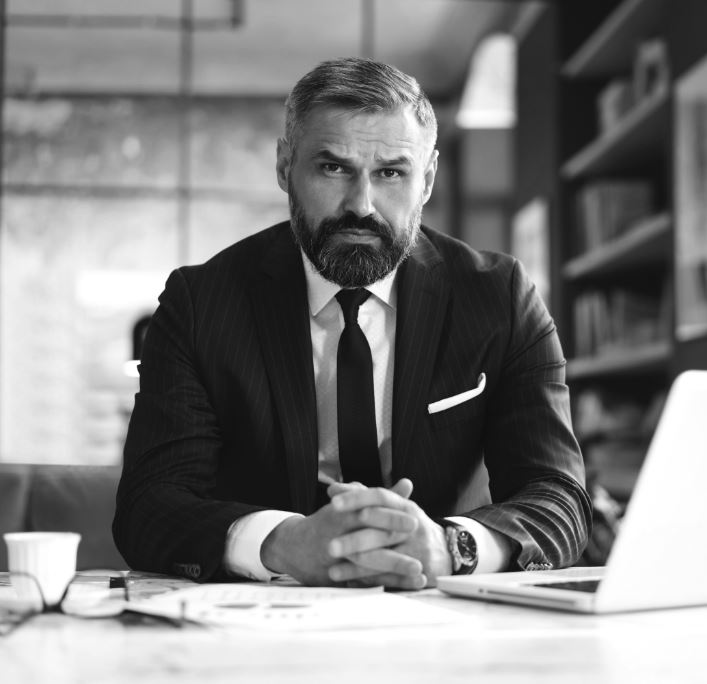 Making a Difference for OUR CLIENTS
I cannot thank you enough for your help!

"Your patience, knowledge and especially your attention to detail was admirable."

This settlement has completely changed my life.

"This settlement has completely changed my life. I appreciate Joe and Hannah's tireless effort."

Thank you for being so supportive

"I just want to say that I don't know any lawyers who would do what you did for your client."

Thank you!

"I just wanted to say thank you again for helping me out with everything."

Thank you again.

"When Kayla answered the telephone I felt like somebody truly had my back and cared about protecting me."
Why Choose Caplan & Tamburino Law Firm, P.A.?
We'll start your case with a FREE, no-obligation consultation

Attorney Joseph Tamburino is a Board Certified Criminal Law Specialist, achieved by only 3% of Attorneys

We have represented thousands of clients and we have handled hundreds of jury trials

Our attorneys have worked as prosecutors and public defenders throughout the state

Our team is available 24/7 – when our clients need us, we're there for them
Book a FREE CONSULTATION
Don't hesitate to call us at

(612) 444-5020

or fill out the form below. WE ARE AVAILABLE TO SPEAK WITH YOU 24/7.