Orders for Protection
We're available 24/7. Call us at (612) 444-5020.
Orders for Protection Attorneys in Minneapolis
Legal Help for Filing or Defending Orders for Protection
Caplan & Tamburino Law Firm in Minneapolis can handle orders for protection (OFP) cases from either side of the situation. Whether you need to protect yourself as a victim of domestic abuse or have to shield your rights and reputation when someone files a protective order against you, we are the legal team that you can trust. We have more than a century's worth of collective experience with a focus on criminal cases and related civil cases. Let us help you through this difficult time with professional, compassionate legal representation.
Call (612) 444-5020 to talk to our Minneapolis orders for protection lawyers.
Obtaining an Order for Protection
An order for protection or OFP stops contact between an accused domestic abuser and the alleged victim. It can also limit where the accused domestic abuser can go, such as restricting them from getting too close to the home, work, or school of the victim/petitioner. Orders for protection are often confused with harassment restraining orders (HRO), but they are different. OFPs must be issued for two people in a domestic relationship while an HRO can be issued for any two people, including people who are essentially strangers.
To get an order for protection in Minnesota, an allegation of domestic abuse must occur first. The definition of domestic abuse will come into play when considering if an order for protection is justified.
Minnesota considers the following actions and other forms of domestic abuse:
Inflicting bodily harm or attempting to conduct a physical assault.
Making the victim reasonably fear that physical harm is imminent.
Threatening to commit a violent crime at a later date or for a future reason.
Sexually assaulting the victim.
Interfering when the victim tries to place an emergency call.
The court can issue an "ex parte" order for protection that is granted in an emergency. Afterward, the court will likely order a hearing to review evidence brought by the petitioner and the accused/respondent. The respondent can also request this evidentiary review hearing if none is ordered, but this request must happen within five days of being served the order for protection. At the end of the hearing, the judge will decide if the OFP should last longer or be lifted.
What Does an OFP Do?
An order for protection can create significant orders because it is related to accusations of domestic violence. The court will decide what actions are necessary or justified based on the specific details of each case.
To name only a few actions that an OFP can do:
Force the respondent out of the petitioner's home.
Change or create child custody and pet custody orders.
Require the respondent to attend anger or violence management courses.
Restrict the respondent's ability to lawfully own or carry a firearm.
How Long Does an OFP Last?
An order for protection can last for up to two years based on the judge's decision during the evidentiary hearing. When the OFP is nearing the end of its duration, the original petitioner can file to have it extended. At that point, they will have to once again prove that the OFP is still necessary to protect them from the threat of domestic abuse.
The accused respondent will also have the opportunity at that time to object to the OFP's extension. If successful, then the OFP will end. However, another OFP can always be requested later but for different reasons.
Defending Against an Order for Protection
We know that not everything is as it seems in criminal matters, especially those that involve family members. If you have been accused of domestic abuse and were served an order for protection, then you should act quickly and come to Caplan Tamburino Law Firm in Minneapolis. Using our significant experience with family law and criminal defense cases, we are well poised to defend you from the OFP and its many consequences.
Our OFP defense lawyers can argue that:
You are being accused entirely on false pretenses.
You never intended to hurt or threaten the petitioner.
You would be unduly penalized if the OFP is allowed to stand.
You should be issued an OFP will different or lessened restrictions.
Bring Any Questions You Have to Our Firm
Our Minneapolis orders for protection attorneys are ready to help you, whether you need to file or defend against an order for protection. You might have precious little time to take action, especially if you are the person being accused of domestic violence. Please call (612) 444-5020 right now to arrange an initial consultation.
What Should I Do If I'VE BEEN ARRESTED?
1. Don't Talk to the Police!

It's crucial to know that while you should remain respectful with authorities, you have the right to remain silent. This a right protected by the Fifth Amendment of the U.S. Constitution, which makes it clear individuals are protected from being compelled to be a witness against him / herself in criminal matters.

It's important to note that:

Talking will not help you avoid an arrest. If law enforcement has probable cause to arrest you, then they will arrest you.
By speaking, you risk making a confession or providing information that can be used to indict you, even unknowingly.
Even if you feel that information being discussed is "harmless," it is still in your best interest to invoke your Fifth Amendment right.

2. Ask for a Lawyer!

As soon as you can you should elect your right to have a defense attorney present. A Minnesota criminal defense lawyer or public defender can ensure the police do not violate your rights and help you avoid saying anything incriminating during questioning. Caplan & Tamburino Law Firm is available 24 hours a day, seven days a week, so that we can be by your side whenever you need us. Call now!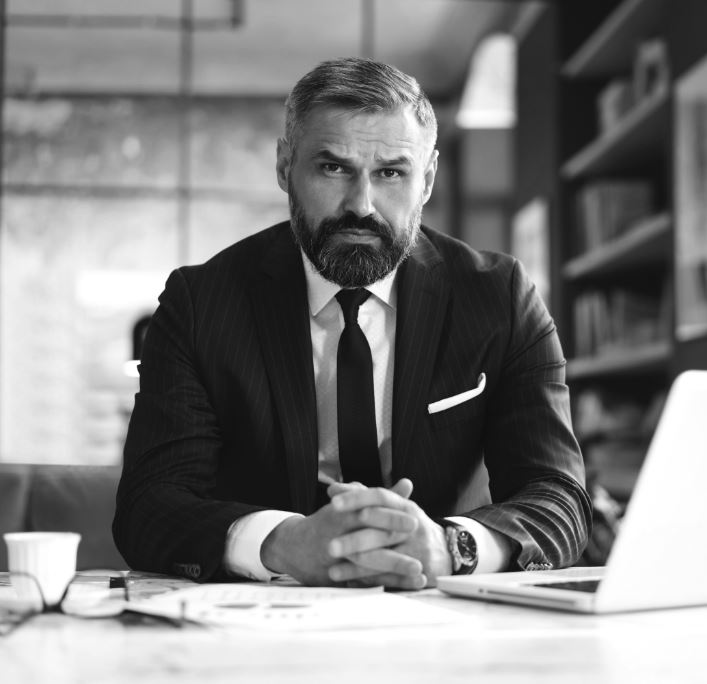 Making a Difference for OUR CLIENTS
I cannot thank you enough for your help!

"Your patience, knowledge and especially your attention to detail was admirable."

This settlement has completely changed my life.

"This settlement has completely changed my life. I appreciate Joe and Hannah's tireless effort."

Thank you for being so supportive

"I just want to say that I don't know any lawyers who would do what you did for your client."

Thank you!

"I just wanted to say thank you again for helping me out with everything."

Thank you again.

"When Kayla answered the telephone I felt like somebody truly had my back and cared about protecting me."
Why Choose Caplan & Tamburino Law Firm, P.A.?
We'll start your case with a FREE, no-obligation consultation

Attorney Joseph Tamburino is a Board Certified Criminal Law Specialist, achieved by only 3% of Attorneys

We have represented thousands of clients and we have handled hundreds of jury trials

Our attorneys have worked as prosecutors and public defenders throughout the state

Our team is available 24/7 – when our clients need us, we're there for them
Book a FREE CONSULTATION
Don't hesitate to call us at

(612) 444-5020

or fill out the form below. WE ARE AVAILABLE TO SPEAK WITH YOU 24/7.