Dangerous Weapons
We're available 24/7. Call us at (612) 444-5020.
Dangerous Weapon & Firearm Offense Attorneys in Minneapolis
Speak With Us 24/7:
(612) 444-5020
The state of Minnesota and the federal government are tough on crimes involving guns and dangerous weapons. If you or a loved one have been charged with a weapons offense, or if a weapon enhancement has been added to another charge, you need an experienced defense team capable of protecting your rights, your freedom, and your future.
At Caplan & Tamburino Law Firm, P.A., our Minneapolis weapon offense attorneys have the insight and resources needed to effectively challenge the government's case against you and pursue the best possible outcome in your case.
Why We're the Best Choice:
We have more than 100 years of combined experience
Our lead attorneys draw from insight gained as former prosecutors
We've handled hundreds of jury trials in state and federal courts
Our team includes Attorneys consistently named to Super Lawyers® Magazine
Discuss your case as soon as possible. Contact us for a FREE consultation.
Misdemeanor & Felony Weapons Charges
State and federal governments enforce a number of laws regulating firearms. There are also many laws regulating dangerous weapons, which are defined as any weapon capable of causing death or great bodily harm. Under Minnesota law, explosives, fire, and combustible/flammable liquids are also considered dangerous weapons.
Depending on the facts and circumstances in a particular case – such as the nature of the charge, the type of weapon involved, any history of mental illness or substance abuse, and a defendant's criminal record – weapons crimes may be prosecuted as misdemeanors or felonies.
Our attorneys have the experience to handle all types of weapons charges at both the state and federal level, including the following felonies:
Recklessly handling a firearm or weapon
Possession of a firearm by a prohibited person/felon
Intentionally pointing a gun, loaded or unloaded, at someone
Possession of brass knuckles or switchblades
Possession of a machine gun or sawed-off shotgun
Recklessly discharging a firearm in a municipality
Possession or sale of silencers
Possession of a gun in court or some government buildings
Furnishing dangerous weapons/furnishing to minors
Negligent storage of a loaded firearm
Gun Crime Enhancements
Individuals who possess, brandish, discharge a firearm, or injure others using a firearm while committing another offense can be subject to weapons enhancements. An enhancement is an additional term of imprisonment added to the sentence for the underlying crime. Under Minnesota law, these enhancements may be 1, 3, or 5 years, depending the facts of a case. Mandatory minimums in federal cases involving guns can result in very lengthy enhancements, including 5, 7, 10, and 30-year minimum sentences.
Dangerous weapon enhancements can apply to the following crimes, among others:
Burglary and robbery
Arson
Felony stalking
Kidnapping / false imprisonment
Felony drug crimes, including trafficking
Drive-by shootings
Three prior drug trafficking or violent felony convictions
Trust a Proven Twin Cities Defense Firm
Caplan & Tamburino Law Firm, P.A. has been protecting the rights of clients across the Twin Cities and the state of Minnesota since 1983. We understand weapons charges because our attorneys have years of experience handling them. If you stand accused, reach out to our team at any time to discuss your case and what we can do to help.
Consultations are FREE and confidential. Call (612) 444-5020.
What Should I Do If I'VE BEEN ARRESTED?
1. Don't Talk to the Police!

It's crucial to know that while you should remain respectful with authorities, you have the right to remain silent. This a right protected by the Fifth Amendment of the U.S. Constitution, which makes it clear individuals are protected from being compelled to be a witness against him / herself in criminal matters.

It's important to note that:

Talking will not help you avoid an arrest. If law enforcement has probable cause to arrest you, then they will arrest you.
By speaking, you risk making a confession or providing information that can be used to indict you, even unknowingly.
Even if you feel that information being discussed is "harmless," it is still in your best interest to invoke your Fifth Amendment right.

2. Ask for a Lawyer!

As soon as you can you should elect your right to have a defense attorney present. A Minnesota criminal defense lawyer or public defender can ensure the police do not violate your rights and help you avoid saying anything incriminating during questioning. Caplan & Tamburino Law Firm is available 24 hours a day, seven days a week, so that we can be by your side whenever you need us. Call now!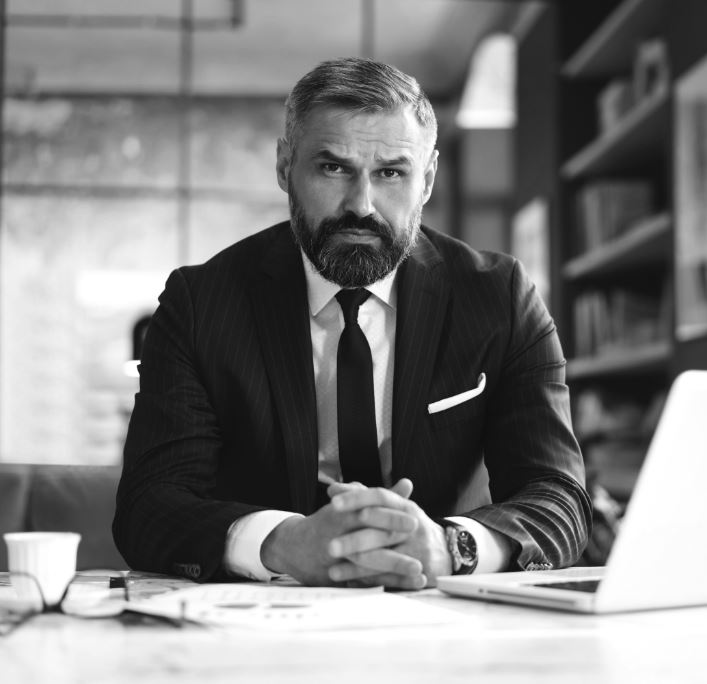 Making a Difference for OUR CLIENTS
I cannot thank you enough for your help!

"Your patience, knowledge and especially your attention to detail was admirable."

This settlement has completely changed my life.

"This settlement has completely changed my life. I appreciate Joe and Hannah's tireless effort."

Thank you for being so supportive

"I just want to say that I don't know any lawyers who would do what you did for your client."

Thank you!

"I just wanted to say thank you again for helping me out with everything."

Thank you again.

"When Kayla answered the telephone I felt like somebody truly had my back and cared about protecting me."
Why Choose Caplan & Tamburino Law Firm, P.A.?
We'll start your case with a FREE, no-obligation consultation

Attorney Joseph Tamburino is a Board Certified Criminal Law Specialist, achieved by only 3% of Attorneys

We have represented thousands of clients and we have handled hundreds of jury trials

Our attorneys have worked as prosecutors and public defenders throughout the state

Our team is available 24/7 – when our clients need us, we're there for them
Book a FREE CONSULTATION
Don't hesitate to call us at

(612) 444-5020

or fill out the form below. WE ARE AVAILABLE TO SPEAK WITH YOU 24/7.