Athletic Organizations
We're available 24/7. Call us at (612) 444-5020.
Reporting Child Abuse at Athletic Organizations
Navigating Your Role Under the Safe Sport Act
In 2018, the U.S. Congress signed the "Protecting Young Victims from Sexual Abuse and Safe Sport Authorization Act" (also known as the Safe Sport Act) into federal law. This law was created in direct response to the groundbreaking allegations of sexual abuse by gymnastics teacher Dr. Larry Nassar at USA Gymnastics, where it was estimated that he abused and assaulted over 300 young girls on the pretext of medical treatment.
Under the Safe Sport Act, all adults at youth-serving organizations – including athletic clubs, summer camps, and recreational sports leagues – are now considered to be "mandated reporters" of child sexual and physical abuse. If you know of child abuse at an athletic organization, or if you need counsel on how to respond to abuse allegations, it's crucial that you speak with a Minneapolis attorney right away. At Caplan & Tamburino Law Firm, P.A., our seasoned civil litigators can help you navigate your role under the Safe Sport Act and ensure that you and your organization are compliant with the law.
Call (612) 444-5020 to discuss your concerns with an attorney. We offer free and confidential consultations.
Understanding Child Abuse at Athletic Organizations
Whether child abuse is physical, sexual, or a combination of both, it can leave a lasting impact on the psyche of young victims and cause a lifetime of emotional pain. This is especially true when the abuse happens at the hands of a trusted athletic coach, teacher, or mentor.
Unfortunately, many sports and athletic institutions have recently come to grapple with an epidemic of child abuse in their ranks, as it became clear that bad actors like Larry Nassar were able to hide their actions from the authorities for decades. Although child abuse can happen anywhere, youth sports groups may present a higher risk due to the lack of abuse prevention training among staff members.
As a result, child abuse may be common at any of the following athletic groups:
Athlete summer camps and "boot camps"
Sports and recreational facilities
Amateur sports organizations
School athletic clubs
Youth sports leagues
National Governing Body (NGB) sports organizations
Paralympic sports organizations for disabled children
Who Is a Mandated Reporter at Athletic Clubs and Programs?
From figure skating clubs to recreational leagues for hockey, many Minneapolis athletic institutions now have increased responsibilities under the Safe Sport Act. Mandated reporters in these groups are required to report suspected abuse of an amateur athlete within 24 hours, either to the newly-created U.S. Center for SafeSport (also known as SafeSport) or to the appropriate state and local authorities.
This sweeping legislation to protect young athletes doesn't just include mandatory reporting requirements, however: It also extends the statutes of limitation for child abuse and authorizes the U.S. Center for SafeSport to train and assist amateur sports organizations.
With the Safe Sport Act, the following individuals are considered mandated reporters:
Adults authorized by amateur sports organizations that participate in interstate or international competitions
Adults authorized by a National Governing Body (NGB)
Adults authorized by a member of an NGB
Should I Contact the Police?
Even if you are not a mandated reporter, athletic administrators and staff members should also report all concerns and complaints internally within 24 hours. From there, it's important to contact law enforcement if there is reasonable cause to believe that child abuse has taken place, and it is also important to suspend the alleged perpetrator as soon as possible.
If you have questions about your role under the Safe Sport Act or about allegations of abuse at your organization, we recommend that you contact a skilled Minneapolis civil attorney as soon as possible to explore your legal options. When you call Caplan & Tamburino Law Firm, P.A., we will take quick action to review your case and determine the next steps for responding to abuse allegations.
Our attorneys are available 24/7 to take your call. Contact us at (612) 444-5020 or message us online right away.
What Should I Do If I'VE BEEN ARRESTED?
1. Don't Talk to the Police!

It's crucial to know that while you should remain respectful with authorities, you have the right to remain silent. This a right protected by the Fifth Amendment of the U.S. Constitution, which makes it clear individuals are protected from being compelled to be a witness against him / herself in criminal matters.

It's important to note that:

Talking will not help you avoid an arrest. If law enforcement has probable cause to arrest you, then they will arrest you.
By speaking, you risk making a confession or providing information that can be used to indict you, even unknowingly.
Even if you feel that information being discussed is "harmless," it is still in your best interest to invoke your Fifth Amendment right.

2. Ask for a Lawyer!

As soon as you can you should elect your right to have a defense attorney present. A Minnesota criminal defense lawyer or public defender can ensure the police do not violate your rights and help you avoid saying anything incriminating during questioning. Caplan & Tamburino Law Firm is available 24 hours a day, seven days a week, so that we can be by your side whenever you need us. Call now!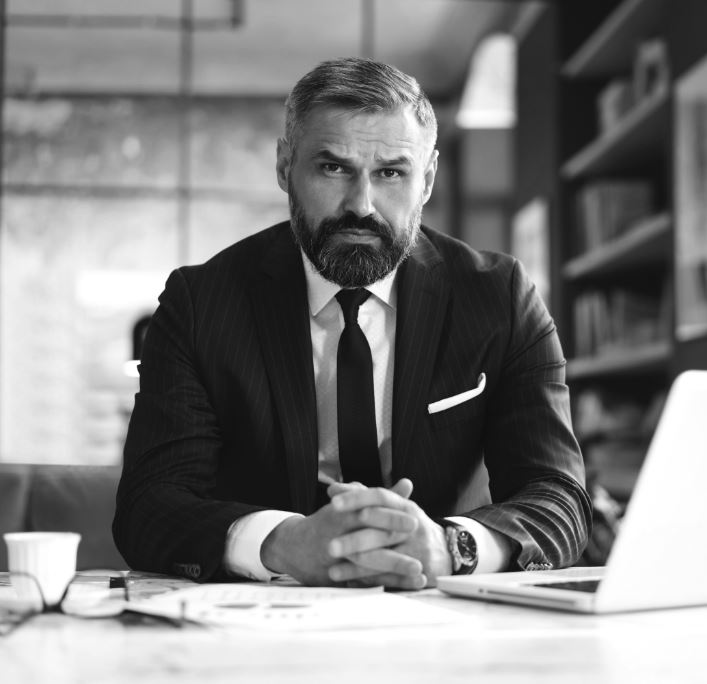 Making a Difference for OUR CLIENTS
I cannot thank you enough for your help!

"Your patience, knowledge and especially your attention to detail was admirable."

This settlement has completely changed my life.

"This settlement has completely changed my life. I appreciate Joe and Hannah's tireless effort."

Thank you for being so supportive

"I just want to say that I don't know any lawyers who would do what you did for your client."

Thank you!

"I just wanted to say thank you again for helping me out with everything."

Thank you again.

"When Kayla answered the telephone I felt like somebody truly had my back and cared about protecting me."
Why Choose Caplan & Tamburino Law Firm, P.A.?
We'll start your case with a FREE, no-obligation consultation

Attorney Joseph Tamburino is a Board Certified Criminal Law Specialist, achieved by only 3% of Attorneys

We have represented thousands of clients and we have handled hundreds of jury trials

Our attorneys have worked as prosecutors and public defenders throughout the state

Our team is available 24/7 – when our clients need us, we're there for them
Book a FREE CONSULTATION
Don't hesitate to call us at

(612) 444-5020

or fill out the form below. WE ARE AVAILABLE TO SPEAK WITH YOU 24/7.