Fraud
We're available 24/7. Call us at (612) 444-5020.
Minneapolis Fraud Defense Attorney
Experienced Representation for State & Federal Fraud Crimes
Fraud crimes are some of the oldest crimes in existence. While there are many different types of offenses that can be considered fraud, they all involve deception or misrepresentation in order to benefit financially at another's expense. These crimes can range in complexity from simple scams to complex schemes – and they can carry life-altering penalties for those who stand accused.
If you stand accused of any fraud-related offense, especially at the federal level, retaining legal representation as soon as possible is crucial. At Caplan & Tamburino Law Firm, P.A., our Minneapolis criminal defense lawyers are prepared to act immediately on your behalf to handle any pre-file investigation matters and communication with law enforcement. Our goal is to put you in the best position for a positive resolution from the very moment you reach out for help.
Learn more about your case and defense. Call for a FREE consultation.
When is Fraud a Federal Crime?
As with many crimes, the unique facts and circumstances will always determine the severity, jurisdiction, and penalties of a criminal charge. Fraud crimes are often felonies, and because of certain characteristics that draw the attention federal law enforcement agencies – including the FBI, SEC, and Secret Service – these offenses are commonly charged as federal crimes.
Common examples of federal fraud crimes include:
Tax Fraud
Mail Fraud
Wire Fraud
Identity Theft
Insurance Fraud
Bankruptcy Fraud
Credit Card Fraud
Securities Fraud
Mortgage Fraud
Money Laundering
Medicare/Medicaid Fraud
Embezzlement
Fraud offenses are often associated with people and businesses involved in the transaction of money. As such, many fraud crimes are considered white collar crimes, like wire fraud and securities fraud.
Penalties for Fraud Offenses
Factors such as the amount of money stolen, state or federal charges, the victims involved, and criminal history will play a role in what particular penalties you may face if convicted of fraud.
Generally however, convicted individuals can expect the following:
Prison – Incarceration can range from case to case, but individuals convicted of fraud crimes are often sentenced to lengthy terms of imprisonment, sometimes as much as 20 or more years.
Court Fines / Fees – A fraud crime conviction will result in extensive court fines and fees. For example, certain offenses like mail or wire fraud can subject you to up to $250,000 in fines for one offense.
Restitution – When there are victims involved, convicted individuals will often be required by the court to provide compensation for victims' losses. Restitution is ordered in addition to fines.
Request a FREE Consultation With a Fraud Defense Lawyer in Minneapolis
Our legal team consists of a Board Certified Criminal Law Specialist and award-winning attorneys who possess nearly a century of combined experience. When your freedom and future are on the line, it is precisely this level of experience you need in your corner.
From guiding you through the process to crafting defense strategies that challenge the government's case against you, Caplan & Tamburino Law Firm, P.A. will fight to put you in the best position possible. we handle federal cases throughout the Twin Cities and the state from our office in Minneapolis.
Call (612) 444-5020 to request a FREE case review. We are available 24/7.
What Should I Do If I'VE BEEN ARRESTED?
1. Don't Talk to the Police!

It's crucial to know that while you should remain respectful with authorities, you have the right to remain silent. This a right protected by the Fifth Amendment of the U.S. Constitution, which makes it clear individuals are protected from being compelled to be a witness against him / herself in criminal matters.

It's important to note that:

Talking will not help you avoid an arrest. If law enforcement has probable cause to arrest you, then they will arrest you.
By speaking, you risk making a confession or providing information that can be used to indict you, even unknowingly.
Even if you feel that information being discussed is "harmless," it is still in your best interest to invoke your Fifth Amendment right.

2. Ask for a Lawyer!

As soon as you can you should elect your right to have a defense attorney present. A Minnesota criminal defense lawyer or public defender can ensure the police do not violate your rights and help you avoid saying anything incriminating during questioning. Caplan & Tamburino Law Firm is available 24 hours a day, seven days a week, so that we can be by your side whenever you need us. Call now!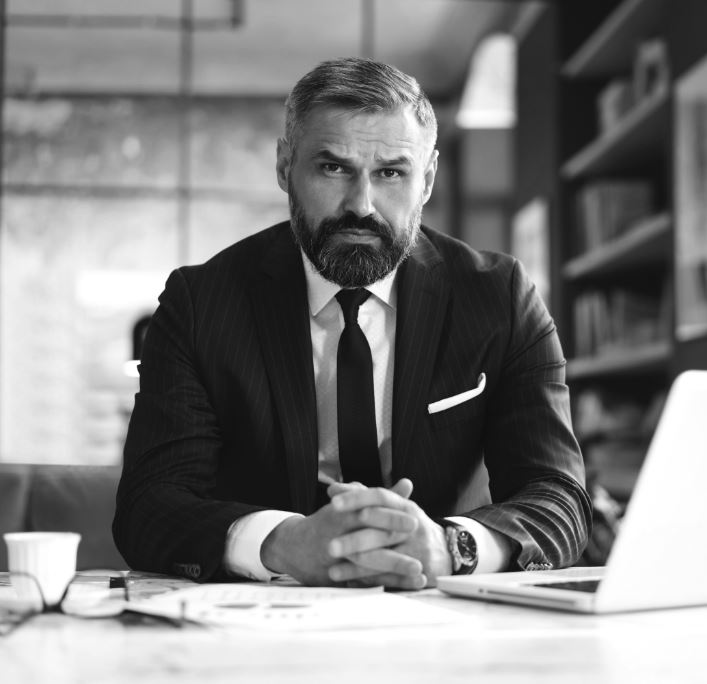 Making a Difference for OUR CLIENTS
I cannot thank you enough for your help!

"Your patience, knowledge and especially your attention to detail was admirable."

This settlement has completely changed my life.

"This settlement has completely changed my life. I appreciate Joe and Hannah's tireless effort."

Thank you for being so supportive

"I just want to say that I don't know any lawyers who would do what you did for your client."

Thank you!

"I just wanted to say thank you again for helping me out with everything."

Thank you again.

"When Kayla answered the telephone I felt like somebody truly had my back and cared about protecting me."
Why Choose Caplan & Tamburino Law Firm, P.A.?
We'll start your case with a FREE, no-obligation consultation

Attorney Joseph Tamburino is a Board Certified Criminal Law Specialist, achieved by only 3% of Attorneys

We have represented thousands of clients and we have handled hundreds of jury trials

Our attorneys have worked as prosecutors and public defenders throughout the state

Our team is available 24/7 – when our clients need us, we're there for them
Book a FREE CONSULTATION
Don't hesitate to call us at

(612) 444-5020

or fill out the form below. WE ARE AVAILABLE TO SPEAK WITH YOU 24/7.