White Collar Crimes
We're available 24/7. Call us at (612) 444-5020.
Minneapolis White-Collar Crime Defense
Fighting for Your Rights in State and Federal White-Collar Crime Cases
Known for being some of the most complex cases in criminal law, "white-collar crimes" are often perpetrated by professionals and may involve charges like fraud, extortion, and internet crimes. Although these crimes are non-violent by definition, white-collar crimes can still have serious and wide-ranging repercussions for the accused. They also tend to affect many people at once and involve complex, multi-layered investigations at both the state and federal levels.
Because federal prosecutors are well-equipped and have access to more resources than state prosecutors, it's especially important to speak with an experienced criminal defense attorney with experience in federal trials when you are facing these charges. With two Board Certified Criminal Law Specialists on staff and over a century of combined experience, the Minneapolis white-collar crime defense lawyers at Caplan & Tamburino Law Firm, P.A. are ready to help you fight for your rights.
Need to speak with our Minneapolis attorneys? Contact Caplan & Tamburino Law Firm, P.A. today at (612) 444-5020.
What Makes White-Collar Crime Cases Complex?
From embezzlement to money laundering, white-collar criminal charges pose unique challenges for defendants and their attorneys. This is because they often involve a veritable labyrinth of electronic records, business agreements, financial statements, and disclosures.
With the complexity of most modern transactions, it's easy to see how a simple mistake or poor business agreement could be misconstrued as a crime – but unfortunately, both state and federal prosecutors are all too eager to make an example out of alleged white-collar criminals. Whether your case involves a Minnesota bribery charge or an alleged federal money-laundering scheme, you need to have top-tier representation in your corner for a chance at a fair outcome.
Common examples of white-collar crimes include:
Healthcare fraud
Bribery
Extortion
Credit card fraud
Identity theft
Mail fraud
Counterfeiting
Money laundering
Wire fraud
Internet crimes
State Crimes vs. Federal Crimes
Although most people assume that white-collar crimes are only prosecuted in federal court, the truth is that state prosecutors are just as likely to pursue charges for these crimes. However, when a state agency can't afford to pursue a more complex case, they may defer to the appropriate federal court (assuming that federal law has actually been broken.) That is why charges like bank fraud, securities fraud, and federal income tax offenses are often brought to federal court even when they also involve state law violations.
Put 100+ Years' Experience on Your Side
White-collar crimes are serious and the penalties can be severe. You owe it to yourself and your loved ones to obtain tough representation. Our team at Caplan & Tamburino Law Firm, P.A. has handled hundreds of jury trials and we understand how to defend individuals accused of serious charges. Both of our partners are former prosecutors, so we have also seen both sides of the criminal justice system up close.
Our ability to provide serious and effective advocacy has been honed over more than 100 collective years of experience in the legal industry. In that time, our attorneys have accomplished numerous achievements, including the "Minnesota Lawyer" Attorney of the Year title and board certification from the Minnesota State Bar Board of Legal Specialization.
Contact Caplan & Tamburino Law Firm, P.A. today at (612) 444-5020 to schedule a free case review with the team.
What Should I Do If I'VE BEEN ARRESTED?
1. Don't Talk to the Police!

It's crucial to know that while you should remain respectful with authorities, you have the right to remain silent. This a right protected by the Fifth Amendment of the U.S. Constitution, which makes it clear individuals are protected from being compelled to be a witness against him / herself in criminal matters.

It's important to note that:

Talking will not help you avoid an arrest. If law enforcement has probable cause to arrest you, then they will arrest you.
By speaking, you risk making a confession or providing information that can be used to indict you, even unknowingly.
Even if you feel that information being discussed is "harmless," it is still in your best interest to invoke your Fifth Amendment right.

2. Ask for a Lawyer!

As soon as you can you should elect your right to have a defense attorney present. A Minnesota criminal defense lawyer or public defender can ensure the police do not violate your rights and help you avoid saying anything incriminating during questioning. Caplan & Tamburino Law Firm is available 24 hours a day, seven days a week, so that we can be by your side whenever you need us. Call now!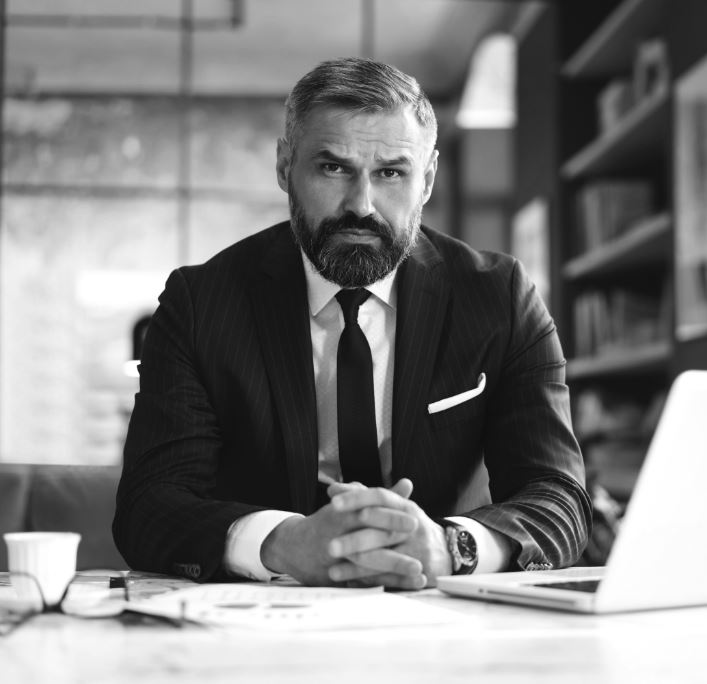 Making a Difference for OUR CLIENTS
I cannot thank you enough for your help!

"Your patience, knowledge and especially your attention to detail was admirable."

This settlement has completely changed my life.

"This settlement has completely changed my life. I appreciate Joe and Hannah's tireless effort."

Thank you for being so supportive

"I just want to say that I don't know any lawyers who would do what you did for your client."

Thank you!

"I just wanted to say thank you again for helping me out with everything."

Thank you again.

"When Kayla answered the telephone I felt like somebody truly had my back and cared about protecting me."
Why Choose Caplan & Tamburino Law Firm, P.A.?
We'll start your case with a FREE, no-obligation consultation

Attorney Joseph Tamburino is a Board Certified Criminal Law Specialist, achieved by only 3% of Attorneys

We have represented thousands of clients and we have handled hundreds of jury trials

Our attorneys have worked as prosecutors and public defenders throughout the state

Our team is available 24/7 – when our clients need us, we're there for them
Book a FREE CONSULTATION
Don't hesitate to call us at

(612) 444-5020

or fill out the form below. WE ARE AVAILABLE TO SPEAK WITH YOU 24/7.