Domestic Assault
We're available 24/7. Call us at (612) 444-5020.
Domestic Assault & Restraining Orders in Minneapolis
Call Our Minneapolis Criminal Defense Lawyers
If you have been charged with domestic violence, you should act quickly to pursue legal help from a trustworthy attorney. With so much on the line, obtaining a strong defense is very important at this time. The Minneapolis criminal defense attorneys at Caplan & Tamburino Law Firm, P.A. have a reputation for committed client representation and effective advocacy, a consistent track record of success and years of experience in the field.
If you are convicted of domestic violence, the consequences you face could impact many different aspects of your life. Just a few of these consequences could include:
Extensive incarceration, fines and restitution
Deportation from the U.S. if you are not a citizen
Loss of professional / occupational license
Loss of your right to own and/or carry firearms
Impact to reputation and job opportunities
If you have been served with a domestic violence restraining order, you should know that these can also have a significant impact on your life. You may be forced to move out of your home, lose visitation rights, or lose custody of your children. It is important to take action. One isolated mistake or misunderstanding, or even the exaggerated claims of another party, should not ruin your life.
Our Minneapolis domestic assault lawyers are available to review your case, discuss your options, and explain how we can help. Contact our firm for a free case review.
Penalties for Domestic Assault in Minnesota
According to Minnesota Statute § 609.2242, you could be charged with domestic assault if you inflict, or attempt to inflict, bodily harm upon a member of your family or household. Domestic assault is a misdemeanor offense, which is punishable by up to one year in jail. However, if you commit a subsequent violation within ten years, you could be charged with a gross misdemeanor.
Gross misdemeanor domestic assault is punishable by up to one year of imprisonment and a $3,000 fine. If you are arrested for a third domestic violence offense within ten years, you will be charged with a felony offense. In Minnesota, a felony domestic assault conviction can result in up to five years in prison and $10,000 in fines. If you are facing a domestic assault charge, call our firm today.
Call Our Office 24/7 to Request Your Free Consultation
Our Minneapolis criminal defense attorneys have 100 years of collective experience. We have achieved numerous accomplishments, including repeated mention in the Super Lawyers® list, an AV® Rating from Martindale-Hubbell®, and board certification from the Minnesota State Bar Board of Legal Specialization. We have handled hundreds of jury trials and continue to provide successful advocacy for clients facing difficult situations and serious criminal charges in the Twin Cities area.
Call Caplan & Tamburino Law Firm, P.A. at (612) 444-5020 for a free case review today.
What Should I Do If I'VE BEEN ARRESTED?
1. Don't Talk to the Police!

It's crucial to know that while you should remain respectful with authorities, you have the right to remain silent. This a right protected by the Fifth Amendment of the U.S. Constitution, which makes it clear individuals are protected from being compelled to be a witness against him / herself in criminal matters.

It's important to note that:

Talking will not help you avoid an arrest. If law enforcement has probable cause to arrest you, then they will arrest you.
By speaking, you risk making a confession or providing information that can be used to indict you, even unknowingly.
Even if you feel that information being discussed is "harmless," it is still in your best interest to invoke your Fifth Amendment right.

2. Ask for a Lawyer!

As soon as you can you should elect your right to have a defense attorney present. A Minnesota criminal defense lawyer or public defender can ensure the police do not violate your rights and help you avoid saying anything incriminating during questioning. Caplan & Tamburino Law Firm is available 24 hours a day, seven days a week, so that we can be by your side whenever you need us. Call now!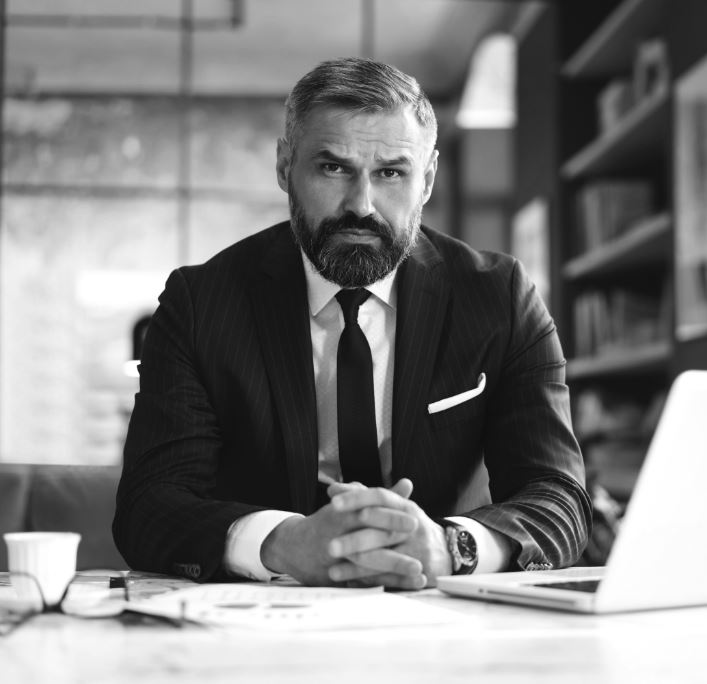 Making a Difference for OUR CLIENTS
I cannot thank you enough for your help!

"Your patience, knowledge and especially your attention to detail was admirable."

This settlement has completely changed my life.

"This settlement has completely changed my life. I appreciate Joe and Hannah's tireless effort."

Thank you for being so supportive

"I just want to say that I don't know any lawyers who would do what you did for your client."

Thank you!

"I just wanted to say thank you again for helping me out with everything."

Thank you again.

"When Kayla answered the telephone I felt like somebody truly had my back and cared about protecting me."
Why Choose Caplan & Tamburino Law Firm, P.A.?
We'll start your case with a FREE, no-obligation consultation

Attorney Joseph Tamburino is a Board Certified Criminal Law Specialist, achieved by only 3% of Attorneys

We have represented thousands of clients and we have handled hundreds of jury trials

Our attorneys have worked as prosecutors and public defenders throughout the state

Our team is available 24/7 – when our clients need us, we're there for them
Book a FREE CONSULTATION
Don't hesitate to call us at

(612) 444-5020

or fill out the form below. WE ARE AVAILABLE TO SPEAK WITH YOU 24/7.