Snowmobile Accidents
We're available 24/7. Call us at (612) 444-5020.
Snowmobile Accident Attorney in Minnesota
Fighting for Snowmobile Crash Victims
If you or someone you love were hurt in a snowmobile accident, you may have grounds to take legal action – namely, a personal injury or wrongful death lawsuit.
As civil claims, injury lawsuits allow victims to hold at-fault partiesand their insurance companies financially responsible for their damages. However, victims will need to prove their claims and contend with insurance companies that do all they can to deny, dispute, and underpay. If you're looking to level the playing field, Caplan & Tamburino Law Firm, P.A. is here to help.
Why Choose Us?
Caplan & Tamburino Law Firm, P.A. is a nationally renowned Minnesota firm with the firepower to take on the toughest cases. For years, we've been trusted by clients and colleagues across the Twin Cities and beyond because we know how to produce results.
Over 100 years of collective legal experience.
Nationally recognized attorneys named to Super Lawyers.
Hundreds of trials successfully handled.
Contingency fees – there's no fee unless we win.
Speak with a Minnesota snowmobile accident attorney during a FREE consultation. Call (612) 444-5020 or contact us online.
Minnesota Snowmobile Accident Statistics
With over 22,000 miles of snowmobile trails, Minnesota has a lot to offer riders who opt for snowmobiles for sport, recreation, or daily duties. But snowmobiles are powerful machines that demand care and caution in their operation, and they can turn even minor mistakes into big risks for serious accidents.
Here's some data from the Minnesota Department of Natural Resources (DNR):
Numbers. During the 2021-2022 season, there were 122 snowmobile accidents, 6 fatalities, and 90 injuries.
Where. Snowmobile accidents occurred most often on government marked trails, followed by road right of ways, lakes or streams, outside city/village limits, and private unmarked property.
When. Most snowmobile accidents occurred on weekends – Saturday (37%), Sunday (22%), and Friday (16%) – and during mid-day to early evening hours.
Who. Of the people injured in snowmobile crashes, 88% were operators, 10% were passengers, and 1% were pedestrians.
The Minnesota DNR also has data about the types of snowmobile accidents that occur each year and their frequency. Some of these include:
Striking fixed objects (37%)
Machine rollovers (15%)
Machine vs. machine collisions (10%)
Machine vs. car collisions (9%)
Loss of control (9%)
Operator/ passenger thrown from machines (4%)
Broke through ice (2%)
Who's Liable for My Snowmobile Crash?
To prevail in a personal injury claim, victims must be able to prove that another person or entity is at fault. Usually, this requires a victim (the Plaintiff) to prove that another party (the Defendant) was negligent in causing a crash, or generally that they breached a duty of care.
In a snowmobile injury lawsuit, you must be able to prove that:
Someone owed you a duty of care, such as the duty to safely operate their snowmobile;
That person or entity failed to uphold their duty; and
You suffered actual damages because of their negligence.
Determining fault and liability is one of most important issues in a personal injury claim. It's also an issue that depends on the specific facts of an accident. Because every case is different, the best way to determine who can be held liable for your damages is to speak with a qualified lawyer.
Some examples of parties that may be liable for snowmobile crashes:
A negligent snowmobile operator, including intoxicated or uncertified operators
Negligent ATV/OHV operators (on shared use roads)
A negligent motorist (in car vs. machine accidents)
Negligent property owners who failed to fix property hazards
Rental, tour, or excursion companies responsible for equipment and staff
Manufacturers, distributors, and/or retailers responsible for defective snowmobiles or parts
Compensation for Snowmobile Accidents
The goal in snowmobile accident claims is to recover compensation for your damages. Depending on a person's injuries, prognosis, age, working ability, and other factors, the value of a case can vary widely.
Generally, victims of snowmobile accidents may recover compensation for:
Past and future medical expenses
Lost income and lost future wages
Physical pain and suffering / disability
Emotional injuries
Other economic and non-economic losses
Victims who bring injury claims rely on their attorney's ability to accurately calculate their losses, account for future damages (such as long-term medical care), and illustrate how their injuries impacted their lives.
As a team of proven trial lawyers, we prepare our cases as if they will be presented before a jury. This gives us leverage to negotiate full and appropriate settlements, and the ability to proceed to trial when insurance companies refuse to make fair offers.
Call For a FREE Case Review:
(612) 444-5020
Our Minnesota snowmobile accident attorneys at Caplan & Tamburino Law Firm, P.A. know that accidents and injuries upend victims' lives. In our efforts to guide clients toward the maximum recovery possible, we handle all aspects of their cases – from investigations and communications with insurers to negotiations and litigation, when necessary. Along the way, we're here for our clients and make it a point to provide the personalized, compassionate support for which we've become known.
If you have questions about your legal options following a snowmobile crash anywhere in Minnesota, contact us for a FREE consultation.
Free Consultations throughout Minnesota.
What Should I Do If I'VE BEEN ARRESTED?
1. Don't Talk to the Police!

It's crucial to know that while you should remain respectful with authorities, you have the right to remain silent. This a right protected by the Fifth Amendment of the U.S. Constitution, which makes it clear individuals are protected from being compelled to be a witness against him / herself in criminal matters.

It's important to note that:

Talking will not help you avoid an arrest. If law enforcement has probable cause to arrest you, then they will arrest you.
By speaking, you risk making a confession or providing information that can be used to indict you, even unknowingly.
Even if you feel that information being discussed is "harmless," it is still in your best interest to invoke your Fifth Amendment right.

2. Ask for a Lawyer!

As soon as you can you should elect your right to have a defense attorney present. A Minnesota criminal defense lawyer or public defender can ensure the police do not violate your rights and help you avoid saying anything incriminating during questioning. Caplan & Tamburino Law Firm is available 24 hours a day, seven days a week, so that we can be by your side whenever you need us. Call now!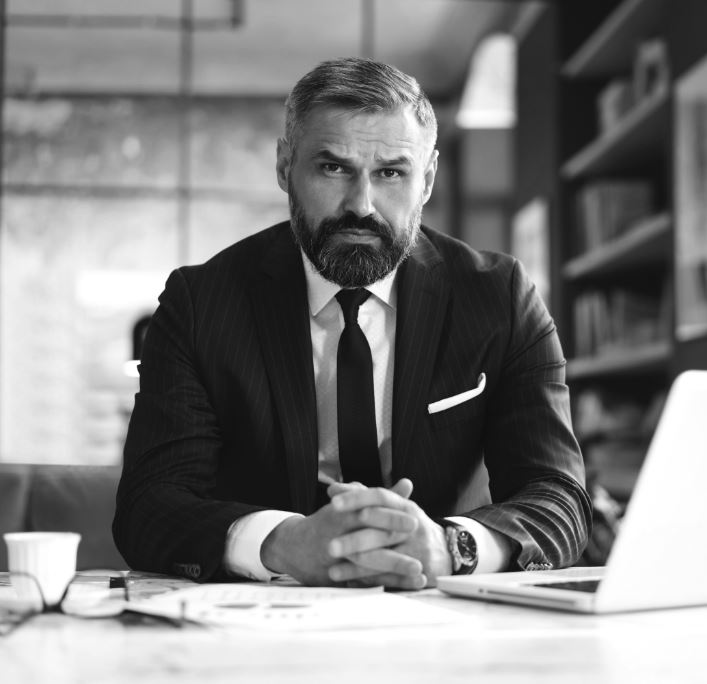 Making a Difference for OUR CLIENTS
I cannot thank you enough for your help!

"Your patience, knowledge and especially your attention to detail was admirable."

This settlement has completely changed my life.

"This settlement has completely changed my life. I appreciate Joe and Hannah's tireless effort."

Thank you for being so supportive

"I just want to say that I don't know any lawyers who would do what you did for your client."

Thank you!

"I just wanted to say thank you again for helping me out with everything."

Thank you again.

"When Kayla answered the telephone I felt like somebody truly had my back and cared about protecting me."
Why Choose Caplan & Tamburino Law Firm, P.A.?
We'll start your case with a FREE, no-obligation consultation

Attorney Joseph Tamburino is a Board Certified Criminal Law Specialist, achieved by only 3% of Attorneys

We have represented thousands of clients and we have handled hundreds of jury trials

Our attorneys have worked as prosecutors and public defenders throughout the state

Our team is available 24/7 – when our clients need us, we're there for them
Book a FREE CONSULTATION
Don't hesitate to call us at

(612) 444-5020

or fill out the form below. WE ARE AVAILABLE TO SPEAK WITH YOU 24/7.