Kidnapping Defense
We're available 24/7. Call us at (612) 444-5020.
Minneapolis Kidnapping Defense Lawyers
Fighting to Protect Your Legal Rights
If you've been accused of – or are potentially facing – federal kidnapping charges, contact an attorney with kidnapping defense experience as soon as possible. Fortunately, at Caplan & Tamburino Law Firm, P.A., we can help.
When it comes to defending our clients against criminal charges, we put your best interests at the top of our priority list. As your experienced federal criminal defense attorneys, we will aggressively advocate for your rights as a defendant, as provided under the U.S. Constitution. Our dedication to exploring every legally viable defense available to you is unparalleled.
Call us at (612) 444-5020 for a free consultation to discuss your case with one of our experienced criminal defense attorneys.
Defenses to Kidnapping
A defendant is not guilty of kidnapping if:
Consent. The abductee agreed go along with the defendant without coercion;
Intent. If the defendant did not have the requisite intent to commit the offense;
Mistake. The alleged kidnapping resulted from the defendant's honest mistake of fact (e.g. reasonably and honestly believed that the abductee was his or her child);
Family/Relative. The defendant is a family member with the legal right to exercise custody over the abductee; or
Insanity. The defendant lacked the capacity to understand the moral or factual reality of his or her actions.
We Understand Federal Kidnapping Law
While Minnesota and her sister states have their own kidnapping laws on the books, the United States government also recognizes kidnapping as a federal crime under the Federal Kidnapping Act of 1932. Although states have jurisdiction over crimes that occur within their borders, the moment an abductee is transported across state lines is the moment the abductor has committed a federal crime. Furthermore, if the abductee is not released within 24 hours, federal law presumes that an interstate kidnapping was committed and the FBI will assume jurisdiction over the case.
Federal kidnapping law also recognizes a special rule involving kidnapped children. If an adult kidnaps a minor and there is no relationship between the two, the Federal Kidnapping Act requires the abductor to carry out a minimum sentence of 20 years.
Tough Criminal Defense Advocacy in Minneapolis
A federal charge against you will undoubtedly threaten custody rights of your child and tarnish your reputation. Moreover, the repercussions of a successful conviction will not only result in jail time and steep criminal fines, but will hinder your ability to find employment, obtain loans, and lease property. That is why we consider defending our clients to be the most important job a lawyer could undertake. At Caplan & Tamburino Law Firm, P.A. we pride ourselves on providing top-tier legal representation for each of our clients so they can endure these difficult and critical moments in their lives.
To schedule a complimentary case review, please contact Caplan & Tamburino Law Firm, P.A. at (612) 444-5020.
What Should I Do If I'VE BEEN ARRESTED?
1. Don't Talk to the Police!

It's crucial to know that while you should remain respectful with authorities, you have the right to remain silent. This a right protected by the Fifth Amendment of the U.S. Constitution, which makes it clear individuals are protected from being compelled to be a witness against him / herself in criminal matters.

It's important to note that:

Talking will not help you avoid an arrest. If law enforcement has probable cause to arrest you, then they will arrest you.
By speaking, you risk making a confession or providing information that can be used to indict you, even unknowingly.
Even if you feel that information being discussed is "harmless," it is still in your best interest to invoke your Fifth Amendment right.

2. Ask for a Lawyer!

As soon as you can you should elect your right to have a defense attorney present. A Minnesota criminal defense lawyer or public defender can ensure the police do not violate your rights and help you avoid saying anything incriminating during questioning. Caplan & Tamburino Law Firm is available 24 hours a day, seven days a week, so that we can be by your side whenever you need us. Call now!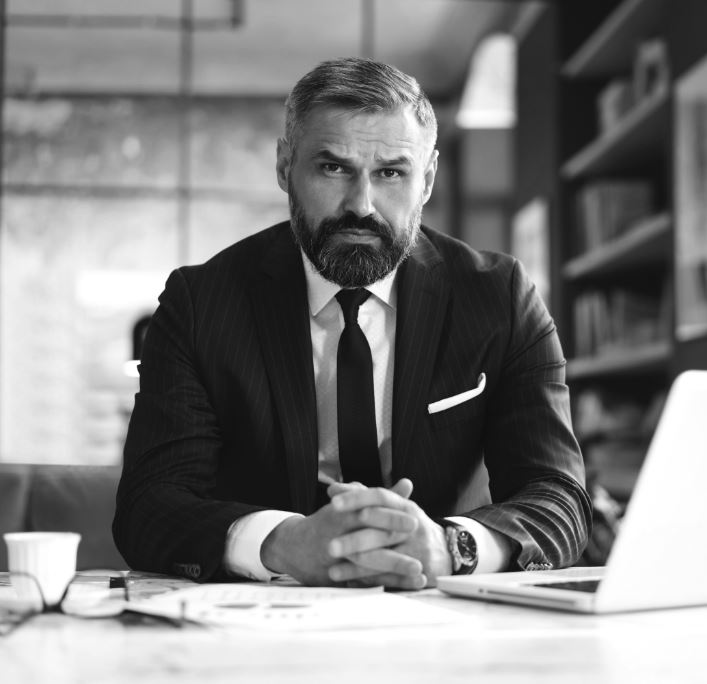 Making a Difference for OUR CLIENTS
I cannot thank you enough for your help!

"Your patience, knowledge and especially your attention to detail was admirable."

This settlement has completely changed my life.

"This settlement has completely changed my life. I appreciate Joe and Hannah's tireless effort."

Thank you for being so supportive

"I just want to say that I don't know any lawyers who would do what you did for your client."

Thank you!

"I just wanted to say thank you again for helping me out with everything."

Thank you again.

"When Kayla answered the telephone I felt like somebody truly had my back and cared about protecting me."
Why Choose Caplan & Tamburino Law Firm, P.A.?
We'll start your case with a FREE, no-obligation consultation

Attorney Joseph Tamburino is a Board Certified Criminal Law Specialist, achieved by only 3% of Attorneys

We have represented thousands of clients and we have handled hundreds of jury trials

Our attorneys have worked as prosecutors and public defenders throughout the state

Our team is available 24/7 – when our clients need us, we're there for them
Book a FREE CONSULTATION
Don't hesitate to call us at

(612) 444-5020

or fill out the form below. WE ARE AVAILABLE TO SPEAK WITH YOU 24/7.