Dog Bites
We're available 24/7. Call us at (612) 444-5020.
Minneapolis Dog Bite Lawyer
Injured in a Dog Attack? Call
(612) 444-5020

a FREE Case Review!

If you or a loved one have been injured as a result of a dog bite or attack in Minneapolis, St. Paul, or anywhere in the state, you may have the right to pursue compensation for your damages. Minnesota law protects your right as an injured victim, and our legal team at Caplan & Tamburino Law Firm, P.A. is prepared to use our decades of experience and extensive resources to your benefit during the personal injury claim process.

Have you or your loved one suffered from any of the following as a result of a dog bite?
Physical, emotional, or personal trauma
Any type of physical scar
Any type of wound
Do you want to know all of your rights to compensation for the dog bite and your resulting damages? If the answer is yes to any of these questions, contact us for a FREE review. Our dog bite attorneys serve clients throughout Minneapolis and the Twin Cities area.
Why Choose Our Team?
We've been named to the prestigious list of Super Lawyers® for 10+ years
Our firm has fought for Twin City residents since 1983
We have successfully handled hundreds of trials in Minnesota
We're available to help YOU days, nights, and weekends
Understanding Minnesota's Dog Bite Law
Minnesota's dog bite law is very beneficial to dog bite victims. It specifically makes the owner or caretaker of the dog liable (meaning financially responsible) for almost any bite that occurs. Additionally, dogs are not given a first free bite in Minnesota, which means that the owner is liable to compensate the victim even if this was the first time their dog bit someone.
Minnesota's dog bite law – Minnesota Statutes § 347.22 – states that dog owners are liable for the full amount of damages incurred by injured victims if:
A dog attacks or injures a person without being provoked, and
The person was acting peaceably in a place where they were lawfully permitted.
The dog owner's homeowners or renters insurance will usually cover the losses regardless of whether the bite happened in a home, condo/apartment, yard, park, sidewalk, or on the street. Even if the dog owner is a friend or relative of the victim, homeowners or renters insurance will usually bear the cost for compensating the victim. Remember, the law protects victims' rights.
Speak With a Dog Bite Attorney in Minneapolis During a Free Consultation
Protecting your right to financial compensation after a dog attack is crucial to your health and your financial wellbeing. At Caplan & Tamburino Law Firm, P.A., our lawyers are passionate about helping injured victims and their loved ones navigate the legal system and recover compensation for their medical bills, lost wages, pain and suffering, and more.
Call one of our experienced attorneys for your free consultation at (612) 444-5020.
What Should I Do If I'VE BEEN ARRESTED?
1. Don't Talk to the Police!

It's crucial to know that while you should remain respectful with authorities, you have the right to remain silent. This a right protected by the Fifth Amendment of the U.S. Constitution, which makes it clear individuals are protected from being compelled to be a witness against him / herself in criminal matters.

It's important to note that:

Talking will not help you avoid an arrest. If law enforcement has probable cause to arrest you, then they will arrest you.
By speaking, you risk making a confession or providing information that can be used to indict you, even unknowingly.
Even if you feel that information being discussed is "harmless," it is still in your best interest to invoke your Fifth Amendment right.

2. Ask for a Lawyer!

As soon as you can you should elect your right to have a defense attorney present. A Minnesota criminal defense lawyer or public defender can ensure the police do not violate your rights and help you avoid saying anything incriminating during questioning. Caplan & Tamburino Law Firm is available 24 hours a day, seven days a week, so that we can be by your side whenever you need us. Call now!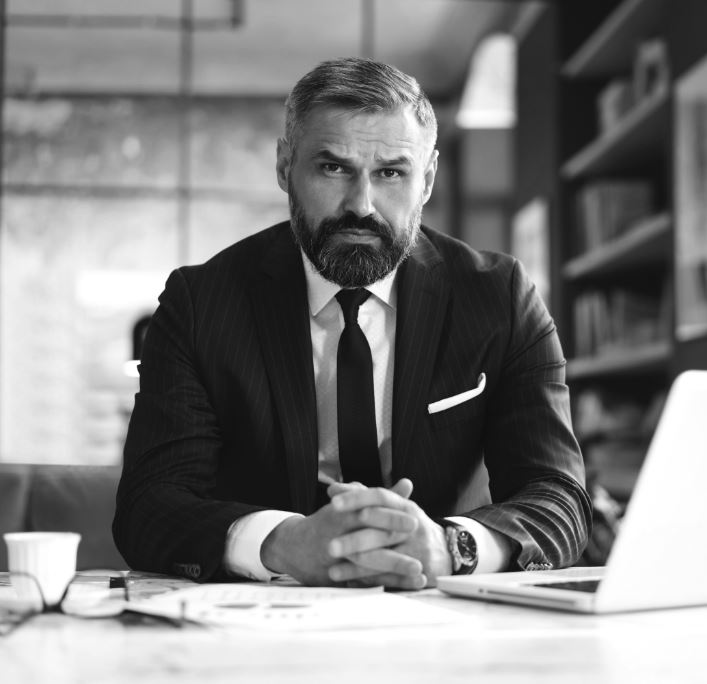 Making a Difference for OUR CLIENTS
I cannot thank you enough for your help!

"Your patience, knowledge and especially your attention to detail was admirable."

This settlement has completely changed my life.

"This settlement has completely changed my life. I appreciate Joe and Hannah's tireless effort."

Thank you for being so supportive

"I just want to say that I don't know any lawyers who would do what you did for your client."

Thank you!

"I just wanted to say thank you again for helping me out with everything."

Thank you again.

"When Kayla answered the telephone I felt like somebody truly had my back and cared about protecting me."
Why Choose Caplan & Tamburino Law Firm, P.A.?
We'll start your case with a FREE, no-obligation consultation

Attorney Joseph Tamburino is a Board Certified Criminal Law Specialist, achieved by only 3% of Attorneys

We have represented thousands of clients and we have handled hundreds of jury trials

Our attorneys have worked as prosecutors and public defenders throughout the state

Our team is available 24/7 – when our clients need us, we're there for them
Book a FREE CONSULTATION
Don't hesitate to call us at

(612) 444-5020

or fill out the form below. WE ARE AVAILABLE TO SPEAK WITH YOU 24/7.