TAMBURINO TALKS LAW
Minneapolis – St. Paul's Criminal Defense Attorney & Legal Analyst
Kim Potter Trial, Dec. 3 Live Updates: All 14 Jurors Selected, Opening Statements Planned For Wednesday

Visit Link

Joe Tamburino talks to CBS Mornings about a key witness in the Rittenhouse case.

Visit Link

Tamburino Talks Law: The Derek Chauvin Trial Jury

View Details

Tamburino Talks Law: How Derek Chauvin Trial will Navigate COVID Issues

View Details

Tamburino Talks Law: Derek Chauvin Trial Preview

View Details
Tamburino Talks Law: Hot Topics
Are the Police Criminally Liable for Failure to Render Aid?

Attorney Joe Tamburino Discusses Body-Worn Camera Issues in Amir Locke Case

Attorney Joe Tamburino discusses body-worn camera video, the rules pertaining to the footage becoming public, and specifically what happened in the Amir Locke case.

Kim Potter Trial, Dec. 3 Live Updates: All 14 Jurors Selected, Opening Statements Planned For Wednesday

Visit Link

Kim Potter Trial, Dec. 3 Live Updates: All 14 Jurors Selected, Opening Statements Planned For Wednesday
TAMBURINO TALKS LAW PODCAST
On Tamburino Talks Law, Joe Tamburino takes the hottest topics in the news and shares his take on what it all means. Tamburino dissects everything from coronavirus executive orders to the high-profile maneuverings of cases like the George Floyd trial. He also weighs in on political developments from Washington D.C. Tamburino Talks Law brings you closer to the news and events of the week, so you can better understand how it all matters to you.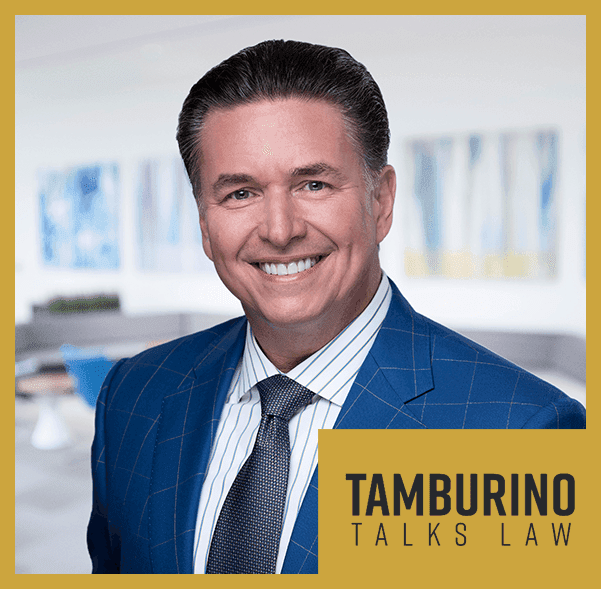 Joe Tamburino has been a leading legal voice in the Minneapolis – St. Paul area for more than 30 years. While leading the firm Caplan Tamburino, and throughout his career, he has gained substantial experience in the courtroom personally trying over 85 jury trials, including homicide and first-degree murder cases.
Tamburino an Emmy nominated is the go-to television legal analyst for high-profile issues that make news in Minnesota from the death of the musician Prince to coronavirus to the George Floyd Trial. He regularly appears on Court TV and contributes as a legal analyst to WCCO CBS TV in Minneapolis – St. Paul market.
He also hosts Tamburino Talks Law a weekly analysis of how the law impacts some of the most important news stories of the week.
Tamburino graduated from New York University in 1986 and the University of Minnesota Law School in 1989. He began his career in the Anoka County Attorney's Office. He was an attorney with the Public Defender Offices in both Anoka and Hennepin Counties. In 1997, he joined Caplan Law Firm. Tamburino is licensed in Minnesota & Wisconsin State Courts and Federal Courts in MN, WI and ND.
Awards and Accomplishments
MSBA Board Certified Criminal Law Specialist –Fewer than 3% of all Attorneys achieve this status
Minnesota "Super Lawyer" Minneapolis St. Paul Magazine and Minnesota Law & Politics, 2000-2020
Minnesota "Rising Star," Minnesota Law & Politics, 1998
National Moot Court Competition, New York, 1989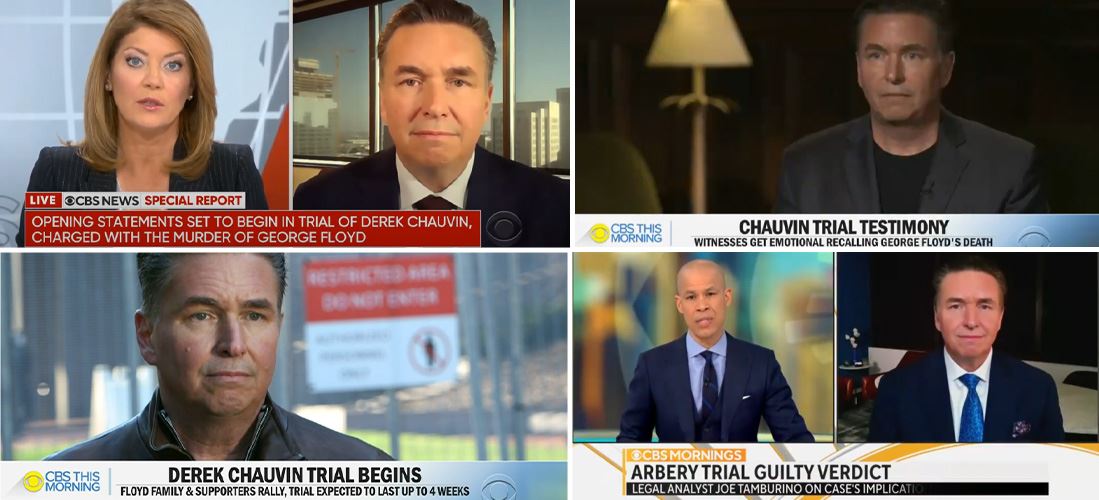 Contact Joe
Share Your Topic Ideas and Request Media Coverage