Sexual Assault / Rape
We're available 24/7. Call us at (612) 444-5020.
Sexual Assault & Rape Title IX Violations
Minnesota Title IX Defense Lawyer
Title IX is a federal law that prohibits sexual misconduct, harassment, and other discriminatory or abusive acts in colleges and institutions of higher learning that receive government funding. While the law has been around for years, and requires school officials to immediately and appropriately respond to complaints, a larger focus on sexual misconduct in our social environment have placed greater significance on handling allegations and penalizing offenders – both through administrative means at schools, and criminal law.
If you or your child have been accused of sexual assault or Title IX violations of a sexual nature, you must understand that these are the most serious allegations you can face. Such complaints not only have the potential to threaten you or your child's educational goals and career, but also reputation, future, and, when criminal charges are brought, freedom.
With allegations as serious and high stakes as these, you need proven advocates on your side. Whether a case involves Title IX proceedings alone or criminal charges filed in addition to school-related complaints, our defense attorneys at Caplan & Tamburino Law Firm, P.A. have the experience and resources to help. Our award-winning lawyers are prepared to immediately provide the support, counsel, and reputation you need during these difficult times.
Do not wait to speak to a lawyer from our firm. Title IX cases and allegations of sexual assault or rape are taken extremely serious by administrators, officials, and law enforcement. Call (612) 444-5020 or contact us online now for a free and confidential consultation.
Why Caplan & Tamburino Law Firm, P.A.?
Award-Winning Attorneys, Former Prosecutors, and Board Certified Criminal Law Specialists
Proven Success in Title IX Cases and Serious Criminal Cases, Including Sex Crimes
Thousands of Clients Served and Hundreds of Jury Trials Handled
24/7 Availability to Clients Throughout Minnesota
Sexual Assault / Rape & Title IX
As the most serious Title IX violation, sexual assault and rape are life-altering accusations. Even allegations alone, as well as how you respond to allegations, can influence the trajectory of a case and public opinion. That's because these crimes are classified as violent in nature, and because tremendous outspokenness on sexual misconduct and rape on campus place great strain on administrators and law enforcement to quickly and appropriately handle these claims.
Whether brought by a student against another, a romantic partner, or an instructor or faculty member, sexual assault and rape allegations will always be handled carefully. Under Title IX, school officials will begin investigations after a complaint is made to the school, the Department of Education's Office of Civil Rights (OCR), or other administrative agencies. To constitute a sexual violence violation, complaints may involve a range of misconduct and sexual contact, such as:
Physical sexual acts perpetrated against a person's will
Violations of lack of consent policies
Date rape
Sexual acts committed against an individual who was too intoxicated or impaired to give their consent
Under Title IX, alleged victims who bring complaints to school officials or through other administrative channels has discretion on whether they wish to involve the police. Should a criminal investigation open in connection to sexual assault, legal representation becomes vital. In addition to defending the rights and futures of clients during the Title IX disciplinary process and hearings, our attorneys also have the experience to represent clients facing serious sex crime allegations, which can pose lengthy terms of imprisonment.
Call Today to Request a FREE Consultation
Sexual assault allegations are not to be taken lightly. If you or your child has been accused, reach out for the comprehensive support and guidance you need by taking immediate action to speak with a Title IX and criminal defense lawyer from Caplan & Tamburino Law Firm, P.A. Our team is available days, nights, and weekends to take your call. Contact us today.
What Should I Do If I'VE BEEN ARRESTED?
1. Don't Talk to the Police!

It's crucial to know that while you should remain respectful with authorities, you have the right to remain silent. This a right protected by the Fifth Amendment of the U.S. Constitution, which makes it clear individuals are protected from being compelled to be a witness against him / herself in criminal matters.

It's important to note that:

Talking will not help you avoid an arrest. If law enforcement has probable cause to arrest you, then they will arrest you.
By speaking, you risk making a confession or providing information that can be used to indict you, even unknowingly.
Even if you feel that information being discussed is "harmless," it is still in your best interest to invoke your Fifth Amendment right.

2. Ask for a Lawyer!

As soon as you can you should elect your right to have a defense attorney present. A Minnesota criminal defense lawyer or public defender can ensure the police do not violate your rights and help you avoid saying anything incriminating during questioning. Caplan & Tamburino Law Firm is available 24 hours a day, seven days a week, so that we can be by your side whenever you need us. Call now!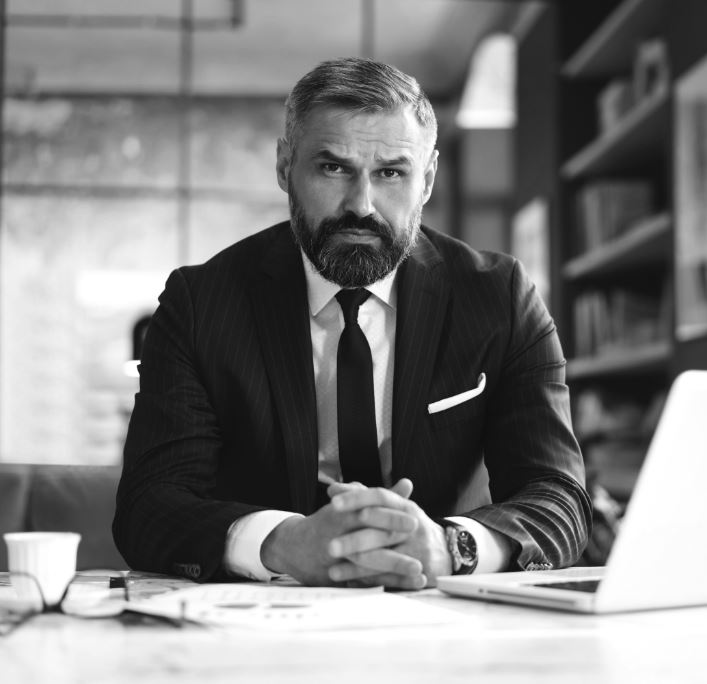 Making a Difference for OUR CLIENTS
I cannot thank you enough for your help!

"Your patience, knowledge and especially your attention to detail was admirable."

This settlement has completely changed my life.

"This settlement has completely changed my life. I appreciate Joe and Hannah's tireless effort."

Thank you for being so supportive

"I just want to say that I don't know any lawyers who would do what you did for your client."

Thank you!

"I just wanted to say thank you again for helping me out with everything."

Thank you again.

"When Kayla answered the telephone I felt like somebody truly had my back and cared about protecting me."
Why Choose Caplan & Tamburino Law Firm, P.A.?
We'll start your case with a FREE, no-obligation consultation

Attorney Joseph Tamburino is a Board Certified Criminal Law Specialist, achieved by only 3% of Attorneys

We have represented thousands of clients and we have handled hundreds of jury trials

Our attorneys have worked as prosecutors and public defenders throughout the state

Our team is available 24/7 – when our clients need us, we're there for them
Book a FREE CONSULTATION
Don't hesitate to call us at

(612) 444-5020

or fill out the form below. WE ARE AVAILABLE TO SPEAK WITH YOU 24/7.