Personal Injury
We're available 24/7. Call us at (612) 444-5020.
Minneapolis Personal Injury Attorney
Call

(612) 444-5020

for a FREE Consultation
Bring injured in an accident can create many physical, emotional, and financial challenges. When accidents result from the negligence or wrongful acts of others, no victim should have to bear the resulting burdens. That's why there are laws in place which enable injured victims to pursue justice and compensation after being harmed in accidents that could and should have been prevented.
At Caplan & Tamburino Law Firm, P.A., our legal team is passionate about protecting the rights of victims and their loved ones following all types of preventable accidents. Since 1983, we have helped countless individuals and families across the Twin Cities and the state of Minnesota, and have cultivated a reputation as experienced, resourceful, and dedicated advocates who know how to secure winning results.
Why Choose Us?
Attorneys Named to the List of Super Lawyers® 10+ Years
Decades of Combined Legal Experience
Hundreds of Trials Successfully Handled
Contingency Fees – No Fee Unless We Win
Our Minneapolis Personal Injury Attorneys are available days, nights, and weekends. Call (612) 444-5020 for a FREE consultation.
What is Considered a Personal Injury Case?
Personal injury cases are legal disputes that arise when one person suffers harm from an accident or injury, and someone else might be legally responsible for that harm.
How do I know if I have a personal injury case in Minneapolis?
You need proof that yours or a loved ones injuries were a direct result of another person's negligence.
Cases We Handle
Backed by decades of combined legal experience, our firm is prepared to help victims through their legal journeys following a range of accidents and injuries, including those involving:
Truck Accidents
Serious Injuries
Pedestrian Accidents
Bicycle Accidents
Wrongful Death
How We Make the Difference
Navigating the personal injury claim process can be a challenge, especially when you are focusing on your recovery and rebuilding your life. While compensation is available for victims harmed by others, it is never automatically granted or guaranteed. This is especially true when insurance companies and corporations that prioritize profits over people work zealously to pay as little as possible.
This can make the difference when fighting for the damages you incurred, including your:
Pain and suffering
Past and future medical expenses
Lost income and future wages
Rehabilitation and therapy expenses
Loss of quality or enjoyment of life
With the help of an attorney, you not only receive the support you need to understand your rights, but also the representation required in proving the elements of your claim and holding responsible parties liable for your damages. We know these are difficult times, and we fight to secure the maximum compensation possible on our clients' behalves. We know your well-being and future depends on it.
Can I File a Personal Injury Without a Lawyer?
If you have been injured due to the recklessness of another, then it is possible to file a personal injury claim without enlisting the help of a Minneapolis personal injury lawyer. In general, this is ill-advised if you value your claim and its success as odds are much higher with professional legal assistance.
A Minneapolis personal injury lawyer has experience that can be very useful in ensuring your settlement covers medical costs and covers any losses incurred for being out of work. Consulting with a Minneapolis personal injury lawyer can help to fully assess all of your options and properly evaluate how much your claim could be worth.
Our team at Caplan & Tamburino Law Firm, P.A. can serve as your supporters and your advocates, and can help level the playing field with the insurance companies you face off against.
---
To speak with a personal injury attorney in Minneapolis, call

(612) 444-5020

.
---
What Should I Do If I'VE BEEN ARRESTED?
1. Don't Talk to the Police!

It's crucial to know that while you should remain respectful with authorities, you have the right to remain silent. This a right protected by the Fifth Amendment of the U.S. Constitution, which makes it clear individuals are protected from being compelled to be a witness against him / herself in criminal matters.

It's important to note that:

Talking will not help you avoid an arrest. If law enforcement has probable cause to arrest you, then they will arrest you.
By speaking, you risk making a confession or providing information that can be used to indict you, even unknowingly.
Even if you feel that information being discussed is "harmless," it is still in your best interest to invoke your Fifth Amendment right.

2. Ask for a Lawyer!

As soon as you can you should elect your right to have a defense attorney present. A Minnesota criminal defense lawyer or public defender can ensure the police do not violate your rights and help you avoid saying anything incriminating during questioning. Caplan & Tamburino Law Firm is available 24 hours a day, seven days a week, so that we can be by your side whenever you need us. Call now!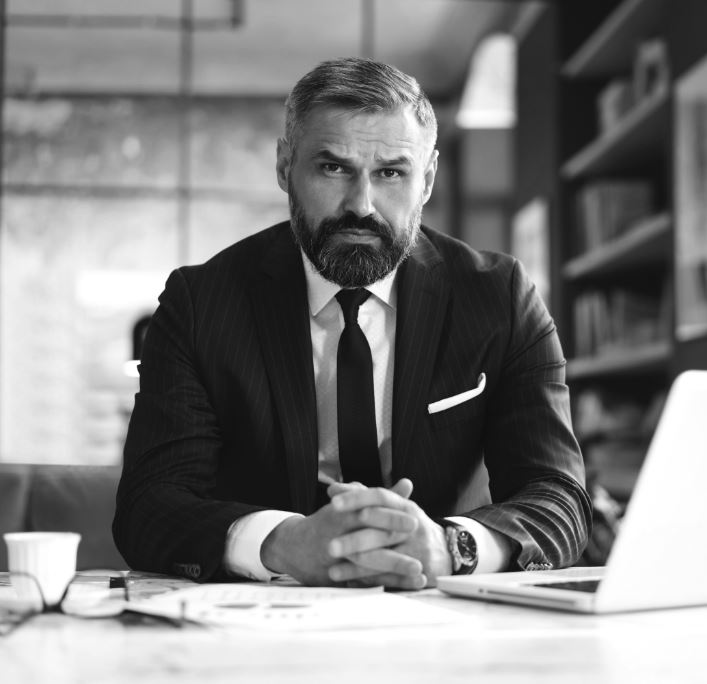 Making a Difference for OUR CLIENTS
I cannot thank you enough for your help!

"Your patience, knowledge and especially your attention to detail was admirable."

This settlement has completely changed my life.

"This settlement has completely changed my life. I appreciate Joe and Hannah's tireless effort."

Thank you for being so supportive

"I just want to say that I don't know any lawyers who would do what you did for your client."

Thank you!

"I just wanted to say thank you again for helping me out with everything."

Thank you again.

"When Kayla answered the telephone I felt like somebody truly had my back and cared about protecting me."
Why Choose Caplan & Tamburino Law Firm, P.A.?
We'll start your case with a FREE, no-obligation consultation

Attorney Joseph Tamburino is a Board Certified Criminal Law Specialist, achieved by only 3% of Attorneys

We have represented thousands of clients and we have handled hundreds of jury trials

Our attorneys have worked as prosecutors and public defenders throughout the state

Our team is available 24/7 – when our clients need us, we're there for them
Book a FREE CONSULTATION
Don't hesitate to call us at

(612) 444-5020

or fill out the form below. WE ARE AVAILABLE TO SPEAK WITH YOU 24/7.