Minneapolis DWI Lawyer
Board-Certified Criminal Law Specialists on Your Side
Minnesota has some of the strictest laws when it comes to driving while intoxicated (DWI). At Caplan & Tamburino Law Firm, P.A., our Minneapolis DWI attorneys are here to make certain you get the legal representation you need when facing such charges and uncertainties.
Our DWI lawyers handle all types of drunk driving charges, including those that involve:
If you or someone you love has been arrested for DWI in Minnesota, the penalties you face are nothing to ignore. These penalties may include heavy fines, jail time, license suspension, court-ordered installation of an Ignition Interlock Device (IID) on your vehicle, and the inability to legally operate a motor vehicle of any design.
Backed by over a century of experience, Caplan & Tamburino Law Firm, P.A. can inform you of your rights, protect your best interests, and provide the legal advocacy you need to pursue the best possible resolution. We are here to answer your questions, act on your behalf, and make sure you feel confident about the direction of your case.
Ready to fight your DWI charges? Call (612) 444-5020 to get Caplan & Tamburino Law Firm, P.A. on your case.
The Difference Between DUI and DWI in Minnesota
Under Minnesota law, the terms "DUI" and "DWI" have slightly different definitions. DUI refers to driving under the influence and can apply to drivers who are impaired by either alcohol or drugs, or both. DWI, or driving while intoxicated, applies in cases where a driver's blood alcohol concentration is above the legal limit of .08%.
Can I Fight My DWI Charges on My Own?
Entrusting your case to a professional can ensure that someone who is familiar with the law, the tactics used by prosecutors, and the most effective methods for defending clients' rights is working to secure the most favorable outcome possible. At Caplan & Tamburino Law Firm, P.A., our DWI lawyers in Minneapolis have decades of experience representing clients charged with all types of DWI offenses; we have the resources that could make a difference in your case. With so much on the line, why would you risk handling these complex legal matters on your own?
Drunk Driving Can Suspend Your Ability to Operate ALL Motor Vehicles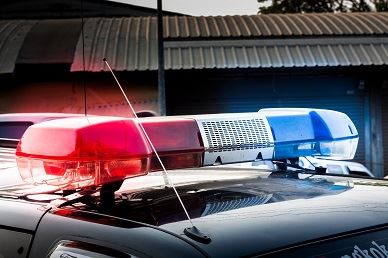 In August 2018, the law in Minnesota was changed to prohibit someone convicted of DWI from operating any motor vehicle at all. Someone who is convicted of DWI after being pulled over in their personal vehicle will not be allowed to operate a snowmobile, motorboat, or ATV for as long as their license is suspended.
The same is true for the inverse. You will be banned from driving your car because you were found to be operating a snowmobile while intoxicated. Furthermore, the legal change allows chemical testing, conditional releases, and plate impoundment to be used against first-time DWI suspects who were using an off-road recreational vehicle. In the past, such stipulations could only be imposed against someone using a highway-approved vehicle with licensing.
New Law in Minnesota Has Lowered the Alcohol Limit
As of August 1, 2015, a law was passed to lower the blood alcohol threshold for enhanced charges. Drivers with elevated BAC levels of .16 or more will be charged with Gross Misdemeanors. This aggravating factor poses more severe penalties, including a one-year loss of your driver's license and up to one year in jail. Prior to this law, the aggravating limit was .20. It is a clear indication that DUI enforcement is a priority in Minnesota.
Penalties for a First-Time DWI Offense in Minnesota
In Minnesota, it is illegal to operate a motor vehicle with a blood alcohol concentration (BAC) of .08% or greater. If your BAC is between .08% and .16%, you will be charged with a misdemeanor.
The penalties for a first-time DWI offense may include:
Maximum 90-day jail sentence
Up to $1,000 in fines
90 days of no driving privileges
Ignition interlock device (IID)
If your alcohol concentration level exceeds 0.16%, you could be charged with a gross misdemeanor. Penalties may include up to one year in jail, $3,000 in fines, and one year of no driving privileges.
DWI Involving Aggravating Factors & Enhanced Penalties
Minnesota is tough on DWIs that involve aggravating factors. Under state law, you can face more serious charges, including felonies in some cases, and enhanced penalties if certain aggravating circumstances are involved.
Aggravating factors in a DWI case may include:
Prior DWI convictions
Higher BAC levels
Minor passengers
Driving on a suspended license
Accidents and property damage
Accidents causing injury or death
With over 100 years of collective legal experience, our team has accumulated the experience and insight to handle the full range of DWI charges, from underage DWI and DWI involving drugs to vehicular homicide. We also represent clients facing issues involving vehicle forfeiture, license revocation, and commercial driver's licenses.
Is a Conviction Guaranteed If I Failed a Chemical Test?
A positive chemical test does not mean an automatic conviction. Why? First, it does not indicate that you were legally intoxicated under the law or that you were intoxicated at the time you were behind the wheel. Additionally, chemical test methods used by law enforcement are not perfect – they can and often do give false readings. Analyzing the circumstances surrounding a stop, arrest, and chemical test is part of the DWI defense process.
Act Fast – Call Us 24/7 for a Free Consultation!
The truth is disregarding criminal charges of any type will never yield a good result. It is important to be proactive. After all, this is your life and future at stake. Speaking with the Minneapolis DWI attorneys at our firm is a great way to take the initiative and start turning the situation around. Led by former prosecutors and Board Certified Criminal Law Specialists, we are prepared to answer your questions and provide the counsel and representation you need.
Get your free consultation today by dialing (612) 444-5020.