Multiple DWI
We're available 24/7. Call us at (612) 444-5020.
Multiple DWI Offenses in Minnesota
Protect Yourself Against Serious Penalties
A DWI conviction is always a serious offense, but did you know that multiple DWI offenses in Minnesota could result in enhanced charges? The more DWI arrests a person has had in the last 10 years, the greater the penalties they will face.
Jail time will be longer, fines will be higher, and the severity of the charge could increase from a misdemeanor to a felony. If you are facing repeat DWI charges, there is still hope for legal defense.
---
Call Caplan & Tamburino Law Firm, P.A.at (612) 444-5020 or contact us onlineto speak to a DWI lawyer today.
---
How Are Multiple DWI Offenses Determined in Minnesota?
Minnesota law has what is referred to as a ten-year "look-back" period that is used to determine whether a repeat DWI offense has occurred. This means that a DWI conviction can be used to enhance a subsequent offense for a period of ten years.
For example, if you received a DWI twelve years ago and another DWI today, your second offense would be punished in the same way as your first. However, if you received a DWI eight years ago and another today, your new DWI would be enhanced to a more severe charge.
Overview of the Penalties for a Second DWI Conviction
In the state of Minnesota, there are four degrees of impaired driving charges: first degree, second degree, third degree, and fourth degree.
Ultimately, the severity of your charges will depend on the number of aggravating factors present in your case—which may include:
High blood alcohol levels
And/or the presence of a child in your vehicle at the time of the offense
If you have been charged with your second DWI offense within 10 years of a prior conviction, you will automatically face third degree, gross misdemeanor DWI charges.
However, if your blood alcohol concentration was also at .20 or greater, or a child was in your vehicle, your charges could be elevated to second degree DWI—as you would now have two aggravating factors present in your case.
Third Degree DWI Minnesota Penalties
The penalties for a third degree DWI offense may include:
Up to $3,000 in criminal fines
Maximum jail sentence of one year
One-year license revocation
Second DWI Conviction Penalties
The penalties for a second degree DWI offense may include:
Up to $3,000 in criminal fines
Maximum jail sentence of one year
Two-year license revocation
What Are Enhanced Penalties for Multiple DWIs in MN?
For a first DWI offense with a BAC of .20 or less, the driver will be sentenced to up to 90 days in jail and/or a fine of $1,000, and may possibly have their license revoked, their vehicle impounded, or have an Ignition Interlock Device (IID) installed in their car.
Without any other aggravating factors, like having a BAC of .20 or more or having a child in the car, the first offense is classified as a misdemeanor. Otherwise, the charge escalates to a gross misdemeanor, and is treated the same way that a second or third offense would.
Gross misdemeanor charges include a one-year jail sentence and/or a $3,000 fine, and require whiskey plates to be installed on the vehicle which will make your vehicle more recognizable to law enforcement.
A fourth DWI in ten years is classified as a felony in Minnesota and is punishable by up to seven years in prison and/or a fine of up to $14,000, vehicle forfeiture, license cancellation, and more.
Seek the Help of Experienced DWI Lawyers
If you are facing a second or subsequent DWI charge, legal defense may still be an option for you. Contact the Minneapolis, MN DWI attorneys from Caplan & Tamburino Law Firm, P.A. to discuss what options are available for your case.
We may be able to challenge the admissibility of evidence gathered against you, especially if it was obtained by violating your rights, and may be able to help you avoid jail time by voluntarily getting onto the ignition interlock program.
---
For a complimentary and confidential consultation about multiple DWI charges and penalties in MN, please contact our firmat (612) 444-5020.
---
What Should I Do If I'VE BEEN ARRESTED?
1. Don't Talk to the Police!

It's crucial to know that while you should remain respectful with authorities, you have the right to remain silent. This a right protected by the Fifth Amendment of the U.S. Constitution, which makes it clear individuals are protected from being compelled to be a witness against him / herself in criminal matters.

It's important to note that:

Talking will not help you avoid an arrest. If law enforcement has probable cause to arrest you, then they will arrest you.
By speaking, you risk making a confession or providing information that can be used to indict you, even unknowingly.
Even if you feel that information being discussed is "harmless," it is still in your best interest to invoke your Fifth Amendment right.

2. Ask for a Lawyer!

As soon as you can you should elect your right to have a defense attorney present. A Minnesota criminal defense lawyer or public defender can ensure the police do not violate your rights and help you avoid saying anything incriminating during questioning. Caplan & Tamburino Law Firm is available 24 hours a day, seven days a week, so that we can be by your side whenever you need us. Call now!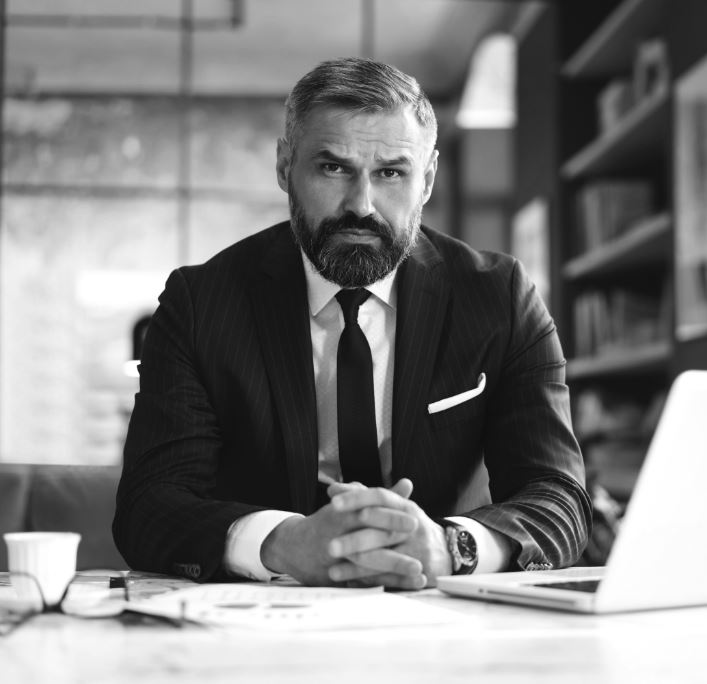 Making a Difference for OUR CLIENTS
I cannot thank you enough for your help!

"Your patience, knowledge and especially your attention to detail was admirable."

This settlement has completely changed my life.

"This settlement has completely changed my life. I appreciate Joe and Hannah's tireless effort."

Thank you for being so supportive

"I just want to say that I don't know any lawyers who would do what you did for your client."

Thank you!

"I just wanted to say thank you again for helping me out with everything."

Thank you again.

"When Kayla answered the telephone I felt like somebody truly had my back and cared about protecting me."
Why Choose Caplan & Tamburino Law Firm, P.A.?
We'll start your case with a FREE, no-obligation consultation

Attorney Joseph Tamburino is a Board Certified Criminal Law Specialist, achieved by only 3% of Attorneys

We have represented thousands of clients and we have handled hundreds of jury trials

Our attorneys have worked as prosecutors and public defenders throughout the state

Our team is available 24/7 – when our clients need us, we're there for them
Book a FREE CONSULTATION
Don't hesitate to call us at

(612) 444-5020

or fill out the form below. WE ARE AVAILABLE TO SPEAK WITH YOU 24/7.