911 Interference
We're available 24/7. Call us at (612) 444-5020.
911 Interference Charges in Minnesota
Have You Been Arrested for Interfering with Another Person Attempting to Contact 911?
Our law enforcement agencies are tasked with the duty of responding to emergency situations in order to promote and protect public safety. That is why Minnesota has made it a crime to interfere with 911 calls.
You may find yourself charged with a 911 interference offense as a result of some misunderstanding. Such charges come with serious penalties. That is why you need a battle-tested Minneapolis criminal defense attorney to represent you. At Caplan & Tamburino Law Firm, P.A., we are sympathetic to your situation. As professional criminal defense lawyers, we a sworn to uphold your rights without prejudice.
Contact us online or by telephone at (612) 444-5020 for a free consultation today.
Minnesota Laws Prohibiting 911 Interference
Under Minnesota law, anyone who interferes with an "emergency call," or prevents another from placing an emergency call to local authorities, is guilty of a misdemeanor.
By law, an "emergency call" can include:
"A 911 call;
Any call for emergency or ambulance service; or
Any call for assistance from a police or fire department or for other assistance needed in an emergency to avoid serious harm to person or property and an emergency exists."
This offense typically occurs during domestic disputes that could escalate into assault or battery charges.
Fictitious Emergency Reporting Is Also Prohibited
Minnesota law also prohibits using emergency calls to report a false emergency. Furthermore, a false emergency report that leads to serious injury or death is a felony punishable by up to 10 years imprisonment and/or a maximum fine of $20,000. "Swatting" is a good example of how reporting false emergencies can be dangerous.
"Swatting" involves making a false report to law enforcement that a dangerous emergency was imminent or in progress (e.g. a hostage or active shooter situation). The false report would implicate the location of a predetermined victim who was oblivious to the situation. Consequently, law enforcement would dispatch Special Weapons and Tactics (SWAT) teams to respond to the apparent emergency, armed with assault weaponry, only to encounter the terrified and confused victim. While Swatting may have started as a harmlessly bizarre prank, the practice eventually led to gunfights between victims and SWAT teams and ultimately resulted in a Swatting victim's death in 2017.
We Know How to Defend 911 Interference Charges
The importance of retaining a qualified criminal defense attorney from the moment you are charged and/or arrested cannot be stressed enough. This ensures that you are consistently represented by defense counsel from day one and throughout the various stages of a criminal proceeding.
To properly develop your defense, counsel should be present for the following situations:
Police interrogations;
Preliminary hearings;
Law & motion practice;
Arraignments and bail hearings; and
More.
At Caplan & Tamburino Law Firm, P.A., our criminal defense practice has involved years of experience defending clients against 911 interference charges. We aggressively advocate for our clients, so we can provide them with the best possible defense against such charges.
As with other crimes, 911 interference charges have viable defenses, such as:
Lack of intent. 911 Interference requires a person to intentionally interfere with an emergency call. If you can prove that any interference was unintentional or accidental on your part, you will not be convicted of interfering with an emergency call.
Mistake of fact. Sometimes people make mistakes and misjudge a situation to be an emergency. Arguments between couples can sometimes escalate, leading one partner to call 911. If you can prove that you reasonably mistook a situation as an emergency, you can defend your innocence.
Effective Criminal Defense Advocacy for Minneapolis Residents
If you are facing 911 interference charges, you should find a qualified and experienced criminal defense attorney immediately. At Caplan & Tamburino Law Firm, P.A., we have decades of practice in criminal defense law, including experience in 911 interference cases. We provide comprehensive advocacy to our clients to ensure their constitutional rights are protected.
Please call us at (612) 444-5020 to schedule a free case evaluation with one of our defense lawyers today.
What Should I Do If I'VE BEEN ARRESTED?
1. Don't Talk to the Police!

It's crucial to know that while you should remain respectful with authorities, you have the right to remain silent. This a right protected by the Fifth Amendment of the U.S. Constitution, which makes it clear individuals are protected from being compelled to be a witness against him / herself in criminal matters.

It's important to note that:

Talking will not help you avoid an arrest. If law enforcement has probable cause to arrest you, then they will arrest you.
By speaking, you risk making a confession or providing information that can be used to indict you, even unknowingly.
Even if you feel that information being discussed is "harmless," it is still in your best interest to invoke your Fifth Amendment right.

2. Ask for a Lawyer!

As soon as you can you should elect your right to have a defense attorney present. A Minnesota criminal defense lawyer or public defender can ensure the police do not violate your rights and help you avoid saying anything incriminating during questioning. Caplan & Tamburino Law Firm is available 24 hours a day, seven days a week, so that we can be by your side whenever you need us. Call now!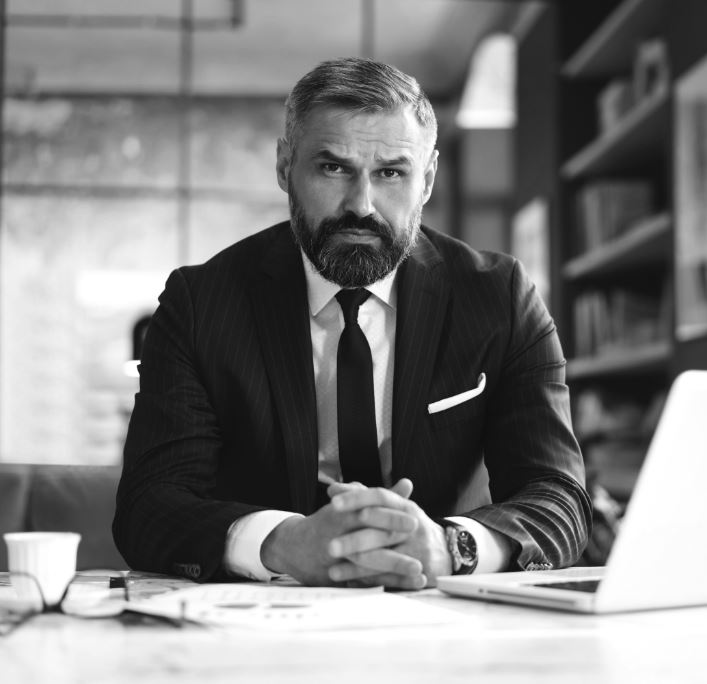 Making a Difference for OUR CLIENTS
I cannot thank you enough for your help!

"Your patience, knowledge and especially your attention to detail was admirable."

This settlement has completely changed my life.

"This settlement has completely changed my life. I appreciate Joe and Hannah's tireless effort."

Thank you for being so supportive

"I just want to say that I don't know any lawyers who would do what you did for your client."

Thank you!

"I just wanted to say thank you again for helping me out with everything."

Thank you again.

"When Kayla answered the telephone I felt like somebody truly had my back and cared about protecting me."
Why Choose Caplan & Tamburino Law Firm, P.A.?
We'll start your case with a FREE, no-obligation consultation

Attorney Joseph Tamburino is a Board Certified Criminal Law Specialist, achieved by only 3% of Attorneys

We have represented thousands of clients and we have handled hundreds of jury trials

Our attorneys have worked as prosecutors and public defenders throughout the state

Our team is available 24/7 – when our clients need us, we're there for them
Book a FREE CONSULTATION
Don't hesitate to call us at

(612) 444-5020

or fill out the form below. WE ARE AVAILABLE TO SPEAK WITH YOU 24/7.