Solicitation
We're available 24/7. Call us at (612) 444-5020.
Solicitation Charges in Minneapolis
Sex Crime Lawyers Fighting for Your Rights in Minnesota
Soliciting a professional sex worker or any other individual for sexual favors is strictly prohibited in the state of Minnesota – and it may also be prosecuted as a sex trafficking crime in the second degree. According to the state's legal statutes, attempting to buy the services of a prostitute – also known as solicitation – is as severe a crime as selling sexual acts or promoting sexual acts for money, favors, or benefits.
If you have been charged with soliciting sex, you must be aware of the extreme penalties you could face for just one charge and take prompt action to defend yourself. At Caplan & Tamburino Law Firm, P.A., our experienced sex crimes attorneys are available 24/7 to help our clients seek a positive case outcome. With two Board Certified Criminal Law Specialists on staff and hundreds of successful jury trials on our record, our Minneapolis law firm has gained a reputation for standing firm in the face of unfair or overzealous prosecutors.
Give us a call at (612) 444-5020 today or contact us online for a free consultation on your sex solicitation charges.
What Are the Penalties for Solicitation in Minnesota?
Penalties for solicitation in Minnesota can vary widely, but maximum penalties may include:
Up to 20 years in prison
Up to $50,000 in fines
Penalties will also escalate depending on the specific circumstances of your arrest. When determining your charges, prosecutors will consider additional factors such as the age of the person solicited, the location of solicitation, and whether or not aviolent crime or another sex crime occurred concurrently.
Although prosecutors, jurors, and even judges may hold strong negative biases against accused solicitors, it is possible to pursue a fair outcome following your arrest. By drawing on a century of experience, our attorneys can explore a range of legal strategies when building out your defense.
Common Defense Strategies for Solicitation Charges
Entrapment Used to Lure Potential Solicitors
Whenever someone is arrested for solicitation, the first thing a criminal defense attorney wants to know is how the arrest happened. A large percentage of solicitation charges can be traced back to potential police entrapment and unjust sting operations.
A favorite tactic among police departments is placing a female police officer on the street and telling her to advertise prostitution services to passersby. When someone is convinced enough to attempt to pay her for sexual favors, they are suddenly placed under arrest for solicitation. An experienced sex crimes lawyer may be able to argue that this scenario is entrapment.
Online Solicitation & Undercover Police Stings
Social networking sites are the easiest way for sex traffickers to market their services, which is why the police have had so much success luring potential solicitors through online ads. Operation Guardian Angel, an initiative operated out of the Minneapolis Police Department, regularly conducts investigations throughout the Twin Cities to organize stings and apprehend alleged solicitors.
The police have also been targeting and infiltrating specific sites such as Backpages by creating fictitious ads for dancers, massages, and other personal and private services. A person who reacts to one of these fraudulent ads might never know that they are actually contacting an undercover police officer, and in some cases, this may also constitute entrapment.
Shield Your Name, Future & Finances with Our Defense Team
At Caplan & Tamburino Law Firm, P.A., the people of Minneapolis trust our team with their criminal defense cases because:
We are led by former prosecutors with unparalleled insight.
We have successfully represented thousands of clients and hundreds of jury trials.
We have decades of combined legal experience to put to use for each case.
We make ourselves available to clients around-the-clock.
If you have been arrested for solicitation in Minnesota, it is imperative that you act quickly to get started on your defense. The prosecution is undoubtedly not resting and working on a way to put you behind bars, even if you know you are innocent of the criminal charges. Whatever your unique situation, you are still entitled to a fair defense under the Constitution – and our experienced team can provide that for you.
Call (612) 444-5020 to speak with a Minneapolis solicitation defense lawyer today.
What Should I Do If I'VE BEEN ARRESTED?
1. Don't Talk to the Police!

It's crucial to know that while you should remain respectful with authorities, you have the right to remain silent. This a right protected by the Fifth Amendment of the U.S. Constitution, which makes it clear individuals are protected from being compelled to be a witness against him / herself in criminal matters.

It's important to note that:

Talking will not help you avoid an arrest. If law enforcement has probable cause to arrest you, then they will arrest you.
By speaking, you risk making a confession or providing information that can be used to indict you, even unknowingly.
Even if you feel that information being discussed is "harmless," it is still in your best interest to invoke your Fifth Amendment right.

2. Ask for a Lawyer!

As soon as you can you should elect your right to have a defense attorney present. A Minnesota criminal defense lawyer or public defender can ensure the police do not violate your rights and help you avoid saying anything incriminating during questioning. Caplan & Tamburino Law Firm is available 24 hours a day, seven days a week, so that we can be by your side whenever you need us. Call now!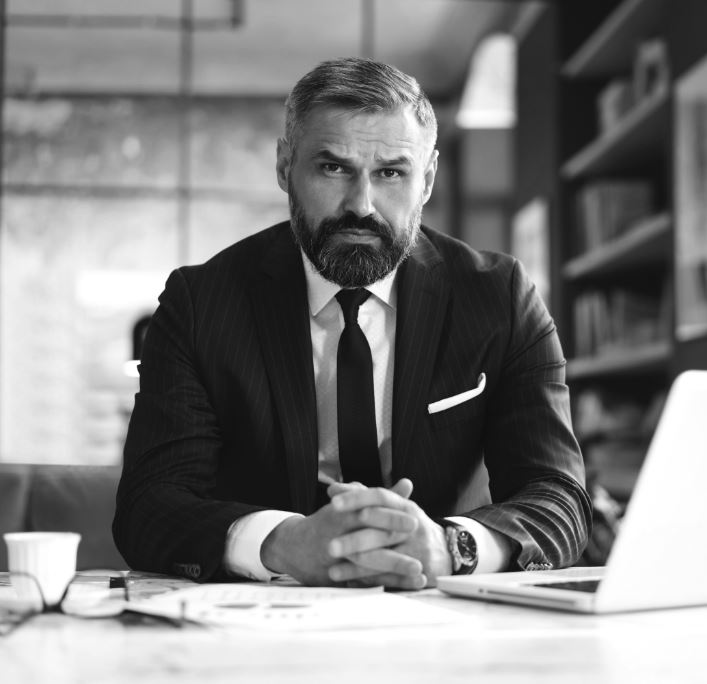 Making a Difference for OUR CLIENTS
I cannot thank you enough for your help!

"Your patience, knowledge and especially your attention to detail was admirable."

This settlement has completely changed my life.

"This settlement has completely changed my life. I appreciate Joe and Hannah's tireless effort."

Thank you for being so supportive

"I just want to say that I don't know any lawyers who would do what you did for your client."

Thank you!

"I just wanted to say thank you again for helping me out with everything."

Thank you again.

"When Kayla answered the telephone I felt like somebody truly had my back and cared about protecting me."
Why Choose Caplan & Tamburino Law Firm, P.A.?
We'll start your case with a FREE, no-obligation consultation

Attorney Joseph Tamburino is a Board Certified Criminal Law Specialist, achieved by only 3% of Attorneys

We have represented thousands of clients and we have handled hundreds of jury trials

Our attorneys have worked as prosecutors and public defenders throughout the state

Our team is available 24/7 – when our clients need us, we're there for them
Book a FREE CONSULTATION
Don't hesitate to call us at

(612) 444-5020

or fill out the form below. WE ARE AVAILABLE TO SPEAK WITH YOU 24/7.