Minnesota Statutes Sections 609.321 Penalties
We're available 24/7. Call us at (612) 444-5020.
MN Statutes § 609.321 Penalties
Minneapolis Sex Crimes Attorneys –
(612) 444-5020
Prostitution, solicitation, and sex trafficking are described under Minnesota Statute § 609.321, as are the penalties for these crimes. The state has incredibly harsh criminal punishments for anyone convicted of these crimes, including extensive prison time in some cases. If you have been accused of such sex crimes, you have to act quickly to start building a defense.
Caplan & Tamburino Law Firm, P.A. and our Minneapolis criminal defense attorneys are here to stand up for your rights through thick and thin. As a defense team comprised of former prosecutors and Board Certified Criminal Law Specialists, we know the ins and outs of sex crime defense cases and what need to be done to avoid harsh sentencing. We have more than a century of combined legal experience to back your argument.
Penalties for Prostitution, Solicitation & Sex Trafficking
Sex trafficking in the first degree can be penalized with:
Up to 20 years in state prison
Fine up to $50,000
Possible increase to 25 year and $60,000 fine maximums
Providing residence to minors for prostitution can be penalized with:
One year in jail
$3,000 fine per incident
Purchasing prostitution services can be penalized with:
$1,500 or more fine if soliciting in a public place
Minimum fine of $500 if soliciting in private
$1,500 fine and 20 hours community service for subsequent charges
Points on driving record if solicitation occurred in a vehicle
Up to four years in prison if soliciting in a school zone or park
Nearly all sex crimes in Minnesota will also be penalized with court assessments and predatory offender registration requirements. Court assessments are additional fines paid to the court – usually ranging between $500 and $1,000 – that are used specifically to pay for law enforcement and youth education programs. The predatory offender registration – also called a sex offender registration – is arguably the most damaging penalty for a sex crimes conviction. Registered sex offenders need to register and re-register their private information like name, address, occupation, etc. at regular intervals, or else they will be charged with additional crimes. Most landlords, employers, banks, and educational institutions will not approve any application submitted by a registered sex offender.
Your Legal Champions When Faced with Harsh Accusations
The penalties for a sex crime conviction involving prostitution and sex trafficking are too harsh to not challenge. You also cannot afford to leave your defense up to inexperienced legal counsel. Put tried-and-true advocacy in your corner by calling (612) 444-5020 and talking with our Minneapolis sex crimes attorneys. Our top priority is securing you the best possible case result, be it a not guilty verdict, case dismissal, or significant charge reduction.
Interested in a free case evaluation? Contact our firm 24/7 to schedule one.
What Should I Do If I'VE BEEN ARRESTED?
1. Don't Talk to the Police!

It's crucial to know that while you should remain respectful with authorities, you have the right to remain silent. This a right protected by the Fifth Amendment of the U.S. Constitution, which makes it clear individuals are protected from being compelled to be a witness against him / herself in criminal matters.

It's important to note that:

Talking will not help you avoid an arrest. If law enforcement has probable cause to arrest you, then they will arrest you.
By speaking, you risk making a confession or providing information that can be used to indict you, even unknowingly.
Even if you feel that information being discussed is "harmless," it is still in your best interest to invoke your Fifth Amendment right.

2. Ask for a Lawyer!

As soon as you can you should elect your right to have a defense attorney present. A Minnesota criminal defense lawyer or public defender can ensure the police do not violate your rights and help you avoid saying anything incriminating during questioning. Caplan & Tamburino Law Firm is available 24 hours a day, seven days a week, so that we can be by your side whenever you need us. Call now!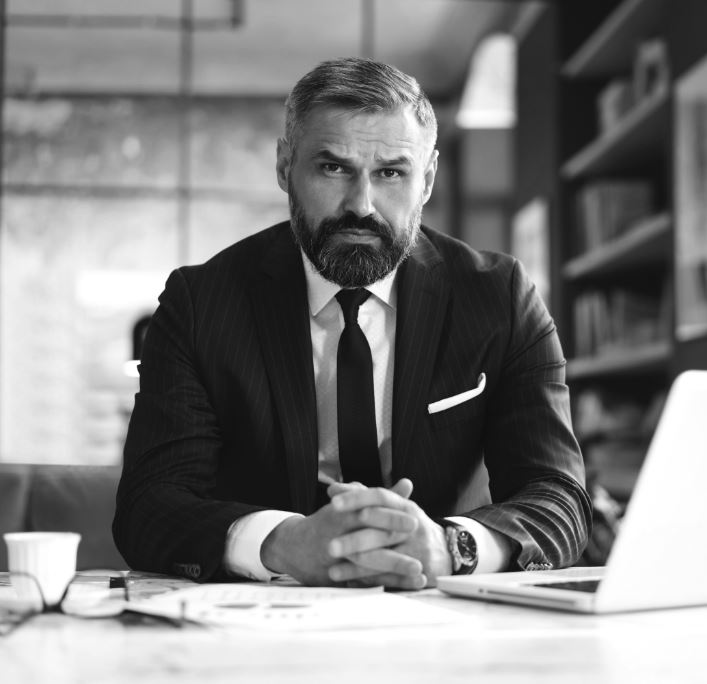 Making a Difference for OUR CLIENTS
I cannot thank you enough for your help!

"Your patience, knowledge and especially your attention to detail was admirable."

This settlement has completely changed my life.

"This settlement has completely changed my life. I appreciate Joe and Hannah's tireless effort."

Thank you for being so supportive

"I just want to say that I don't know any lawyers who would do what you did for your client."

Thank you!

"I just wanted to say thank you again for helping me out with everything."

Thank you again.

"When Kayla answered the telephone I felt like somebody truly had my back and cared about protecting me."
Why Choose Caplan & Tamburino Law Firm, P.A.?
We'll start your case with a FREE, no-obligation consultation

Attorney Joseph Tamburino is a Board Certified Criminal Law Specialist, achieved by only 3% of Attorneys

We have represented thousands of clients and we have handled hundreds of jury trials

Our attorneys have worked as prosecutors and public defenders throughout the state

Our team is available 24/7 – when our clients need us, we're there for them
Book a FREE CONSULTATION
Don't hesitate to call us at

(612) 444-5020

or fill out the form below. WE ARE AVAILABLE TO SPEAK WITH YOU 24/7.