Computer-Related Sex Offenses
We're available 24/7. Call us at (612) 444-5020.
Computer-Related Sex Offenses in Minneapolis
Skilled Internet Sex Crimes Attorneys
Sex crime allegations are always serious, but in the age of the internet, computer-related sex offense charges have become more common than ever before. Computer-related sex offenses are treated with equal gravity to sex crimes committed in person – and federal prosecutors are eager to make a public example out of the defendants in these cases. If you've been accused of an internet sex crime, you will need experienced and aggressive legal counsel to defend your rights.
At Caplan & Tamburino Law Firm, P.A., we have over a century of collective legal experience and a drive to protect our client's fundamental rights. No matter what, you are entitled to the right to a fair trial and deserve a strong defense. When you're accused of internet sex crimes, we can fight for your future and provide you with tenacious representation.
Do not hesitate to contact our Minneapolis sex crimes attorneys today at (612) 444-5020 if you're facing charges. We offer free and confidential consultations.
Understanding Cyber Sex Crimes in Minnesota
Internet sex crimes arise from an individual's private online activity, so there is usually a lengthy investigation process before law enforcement ever issues submit the case for charging. These crimes are also on the rise across the world, which means that prosecutors and FBI agents are extremely diligent about taking action against alleged criminals.
Here are some of the most common internet sex crime charges:
Human trafficking: Holding, selling, or bringing a human into the United States into any condition of involuntary servitude (sex slavery).
Sex tourism: Visiting a foreign country for the purpose of engaging in any sexual act with a person under 18.
Child pornography: Possessing, producing, streaming, or disseminating pornographic images that involve a child under the age of 18 years old.
Internet solicitation of a minor: Communicating with a minor under the age of 18 with the intent to solicit sexual images or real-life sexual favors.
Internet solicitation of a prostitute: Communicating with a prostitute (real or alleged) with the intent to purchase sexual services.
Because cyber sex crimes often cross multiple state boundaries and violate federal statutes, these cases tend to fall under the jurisdiction of federal courts. However, some internet sex crimes are also violations of specific state statutes and laws. Whether you're facing federal or state charges (or both), it's important to hire a criminal defense attorney who can represent you at either level.
Penalties for Computer-Related Sex Offenses
The penalties and sentences for an internet sex crime conviction are incredibly severe, particularly if your case involves minors. If you are convicted of possessing even one single pornographic image of a minor, it can result in prison time and significant fees. In Minnesota, convictions for child pornography, internet solicitation of a minor, and other internet sex crimes against minors can also land you on the Minnesota sex offender registry for a minimum of 10 years.
Standing On Your Side
Regardless of your charges, you are entitled to a fair and aggressive defense from qualified attorneys. At Caplan & Tamburino Law Firm, P.A., we can offer the hard-hitting representation that you need in computer-related sex crime cases. Available 24/7 to discuss your case, we go above and beyond to help our clients defend their names, their reputations, and their futures.
Call (612) 444-5020 now to contact our team in Minneapolis.
What Should I Do If I'VE BEEN ARRESTED?
1. Don't Talk to the Police!

It's crucial to know that while you should remain respectful with authorities, you have the right to remain silent. This a right protected by the Fifth Amendment of the U.S. Constitution, which makes it clear individuals are protected from being compelled to be a witness against him / herself in criminal matters.

It's important to note that:

Talking will not help you avoid an arrest. If law enforcement has probable cause to arrest you, then they will arrest you.
By speaking, you risk making a confession or providing information that can be used to indict you, even unknowingly.
Even if you feel that information being discussed is "harmless," it is still in your best interest to invoke your Fifth Amendment right.

2. Ask for a Lawyer!

As soon as you can you should elect your right to have a defense attorney present. A Minnesota criminal defense lawyer or public defender can ensure the police do not violate your rights and help you avoid saying anything incriminating during questioning. Caplan & Tamburino Law Firm is available 24 hours a day, seven days a week, so that we can be by your side whenever you need us. Call now!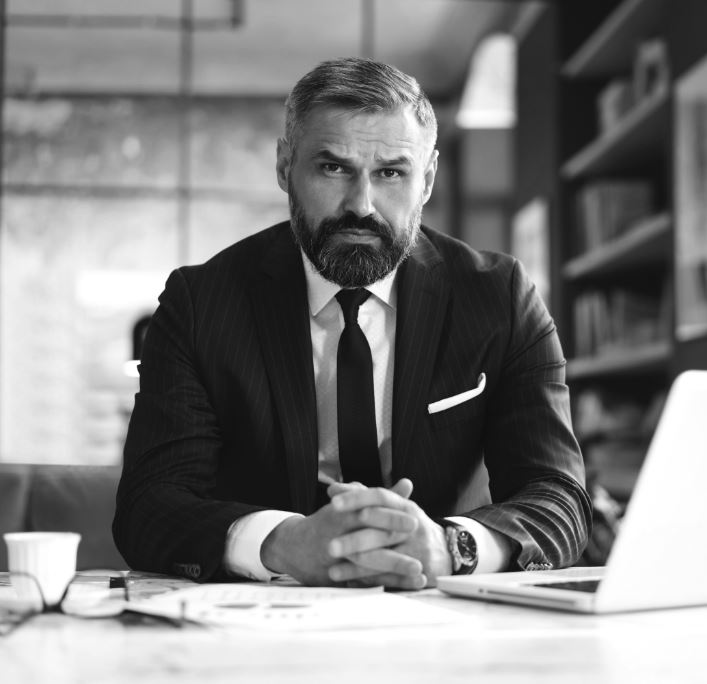 Making a Difference for OUR CLIENTS
I cannot thank you enough for your help!

"Your patience, knowledge and especially your attention to detail was admirable."

This settlement has completely changed my life.

"This settlement has completely changed my life. I appreciate Joe and Hannah's tireless effort."

Thank you for being so supportive

"I just want to say that I don't know any lawyers who would do what you did for your client."

Thank you!

"I just wanted to say thank you again for helping me out with everything."

Thank you again.

"When Kayla answered the telephone I felt like somebody truly had my back and cared about protecting me."
Why Choose Caplan & Tamburino Law Firm, P.A.?
We'll start your case with a FREE, no-obligation consultation

Attorney Joseph Tamburino is a Board Certified Criminal Law Specialist, achieved by only 3% of Attorneys

We have represented thousands of clients and we have handled hundreds of jury trials

Our attorneys have worked as prosecutors and public defenders throughout the state

Our team is available 24/7 – when our clients need us, we're there for them
Book a FREE CONSULTATION
Don't hesitate to call us at

(612) 444-5020

or fill out the form below. WE ARE AVAILABLE TO SPEAK WITH YOU 24/7.