Coon Rapids Criminal Defense
We're available 24/7. Call us at (612) 444-5020.
Coon Rapids Criminal Defense Attorneys
Providing Aggressive Defense in Coon Rapids, MN
If you have been arrested or charged with a crime, then you need to take the situation seriously. You could be facing serious penalties if you are convicted, such as a lengthy jail or prison sentence and steep fines. You need to find a criminal defense attorney as soon as possible to help protect your rights and interests.
At Caplan & Tamburino Law Firm, P.A., our criminal defense attorneys in Coon Rapids, MN can provide you with the aggressive representation you need. We have over 100 years of combined legal experience, so we have what it takes to help you fight your charges. We are available 24/7, so you can reach us anytime, day or night.
---
Call us today at (612) 444-5020 to schedule your free consultation!
---
Types of Criminal Defense Cases We Handle
Our criminal defense attorneys in Minneapolis, MN have handled thousands of cases throughout their careers. We have the experience and skills necessary to help you no matter what your situation is. We can provide you with the defense you need whether you are facing a misdemeanor or a felony charge.
We have handled cases involving:
DUI (Driving Under the Influence): This involves operating a vehicle while under the influence of alcohol or drugs to the extent that it impairs the driver's ability to safely operate the vehicle. It's a serious offense because it endangers the safety of the driver, passengers, and other road users.
Drug Crimes: These encompass various illegal activities related to controlled substances, including possession, distribution, manufacturing, and trafficking of drugs such as marijuana, cocaine, heroin, and prescription medications without a valid prescription.
Domestic Violence: This refers to physical, emotional, psychological, or financial abuse that occurs within a domestic setting, usually involving family members or intimate partners. It can involve assault, battery, harassment, or other forms of harm.
Theft Crimes: Theft crimes involve unlawfully taking someone else's property with the intent to permanently deprive them of it. This category includes various offenses like burglary, robbery, larceny, and shoplifting.
Violent Crimes: These are crimes that involve the use of force or the threat of force against another person. Examples include murder, assault, battery, kidnapping, and manslaughter.
Sex Crimes: Sex crimes encompass offenses of a sexual nature, such as rape, sexual assault, child pornography, indecent exposure, and sexual harassment.
White Collar Crimes: These are non-violent, financially motivated offenses typically committed by individuals in business or professional settings. Examples include embezzlement, fraud, insider trading, and money laundering.
Federal Crimes: These are offenses that violate federal laws rather than state laws. Federal crimes can include drug trafficking across state lines, bank robbery, immigration violations, and certain types of fraud.
Internet Crimes: Also known as cybercrimes, these involve illegal activities conducted online. This includes hacking, identity theft, phishing, online fraud, and distribution of malicious software.
Juvenile Crimes: These are offenses committed by individuals who are under the age of 18 (the exact age can vary by jurisdiction). Juvenile crimes can include theft, drug offenses, truancy, and other violations of the law.
Potential Criminal Penalties in Minnesota
Penalties for criminal convictions in Minnesota, like in many other states, vary depending on the severity of the offense and the specific circumstances surrounding it. Minnesota has a classification of offenses into different categories, ranging from petty misdemeanors to felonies, each with its own potential penalties.
Here's a general overview of potential penalties:
Jail or Prison Time: Convictions can result in incarceration, either in a county jail (for less serious offenses) or a state prison (for more serious offenses). Minnesota has a sentencing guideline system that provides a recommended range of imprisonment based on the severity of the offense and the offender's criminal history.
Fines: Fines are a common penalty for criminal convictions. The amount can vary depending on the offense, with more serious crimes generally leading to higher fines. The fines collected go into the state's general fund or are designated for specific purposes, such as victim restitution or crime prevention programs.
Probation: Instead of or in addition to jail or prison time, a court may impose probation. During probation, the convicted person must follow specific conditions, such as regular check-ins with a probation officer, attending counseling, refraining from illegal activities, and more. Violating probation terms can lead to additional penalties.
Restitution: If the crime resulted in financial loss or harm to a victim, the court may order the offender to pay restitution to compensate the victim for their losses. This can include medical expenses, property damage, and other costs related to the crime.
Criminal Record: A conviction results in a criminal record, which can have serious consequences for employment, housing, and other opportunities. Certain offenses might be eligible for expungement (sealing) after a certain period, but not all convictions are eligible.
Community Service: In lieu of or in addition to other penalties, a court might order a convicted person to perform community service hours. This involves working for a nonprofit organization or community agency to give back to the community.
Loss of Civil Rights: Certain convictions can result in the loss of certain civil rights, such as the right to vote or possess firearms.
Enhanced Penalties: Minnesota law includes provisions for enhanced penalties for certain circumstances, such as repeat offenses or crimes committed under certain conditions (e.g., near a school zone).
Let Our Criminal Defense Attorneys Protect Your Rights
If you are facing criminal charges, then you need to find a criminal defense attorney as soon as possible. At Caplan & Tamburino Law Firm, P.A., we can provide you with the legal representation you need. We are ready to fight for you and will do everything we can to help you get the best possible outcome.
---
To schedule your free consultation with our criminal defense attorneys in Coon Rapids, MN, call (612) 444-5020 today!
---
What Should I Do If I'VE BEEN ARRESTED?
1. Don't Talk to the Police!

It's crucial to know that while you should remain respectful with authorities, you have the right to remain silent. This a right protected by the Fifth Amendment of the U.S. Constitution, which makes it clear individuals are protected from being compelled to be a witness against him / herself in criminal matters.

It's important to note that:

Talking will not help you avoid an arrest. If law enforcement has probable cause to arrest you, then they will arrest you.
By speaking, you risk making a confession or providing information that can be used to indict you, even unknowingly.
Even if you feel that information being discussed is "harmless," it is still in your best interest to invoke your Fifth Amendment right.

2. Ask for a Lawyer!

As soon as you can you should elect your right to have a defense attorney present. A Minnesota criminal defense lawyer or public defender can ensure the police do not violate your rights and help you avoid saying anything incriminating during questioning. Caplan & Tamburino Law Firm is available 24 hours a day, seven days a week, so that we can be by your side whenever you need us. Call now!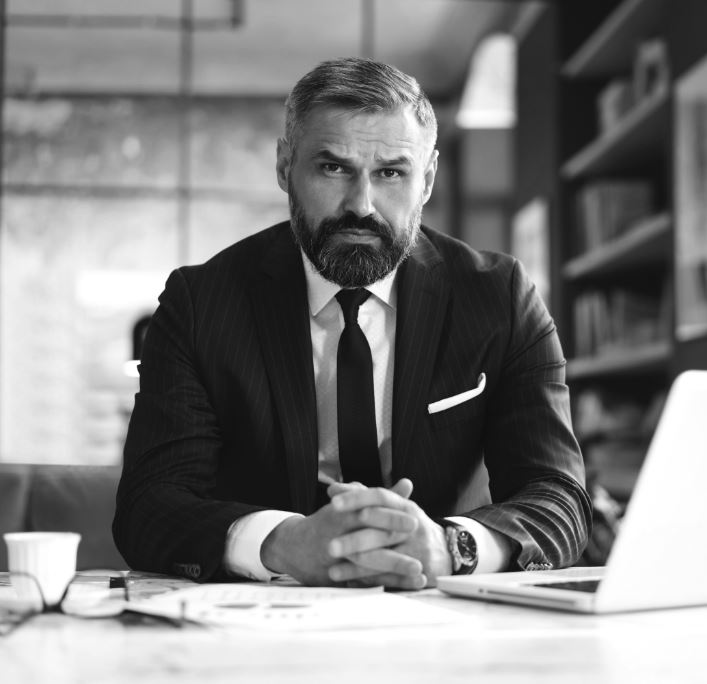 Making a Difference for OUR CLIENTS
I cannot thank you enough for your help!

"Your patience, knowledge and especially your attention to detail was admirable."

This settlement has completely changed my life.

"This settlement has completely changed my life. I appreciate Joe and Hannah's tireless effort."

Thank you for being so supportive

"I just want to say that I don't know any lawyers who would do what you did for your client."

Thank you!

"I just wanted to say thank you again for helping me out with everything."

Thank you again.

"When Kayla answered the telephone I felt like somebody truly had my back and cared about protecting me."
Why Choose Caplan & Tamburino Law Firm, P.A.?
We'll start your case with a FREE, no-obligation consultation

Attorney Joseph Tamburino is a Board Certified Criminal Law Specialist, achieved by only 3% of Attorneys

We have represented thousands of clients and we have handled hundreds of jury trials

Our attorneys have worked as prosecutors and public defenders throughout the state

Our team is available 24/7 – when our clients need us, we're there for them
Book a FREE CONSULTATION
Don't hesitate to call us at

(612) 444-5020

or fill out the form below. WE ARE AVAILABLE TO SPEAK WITH YOU 24/7.