Drug laws and penalties vary from state to state. Our Minneapolis defense attorneys outline Minnesota's drug penalties in the infographic below.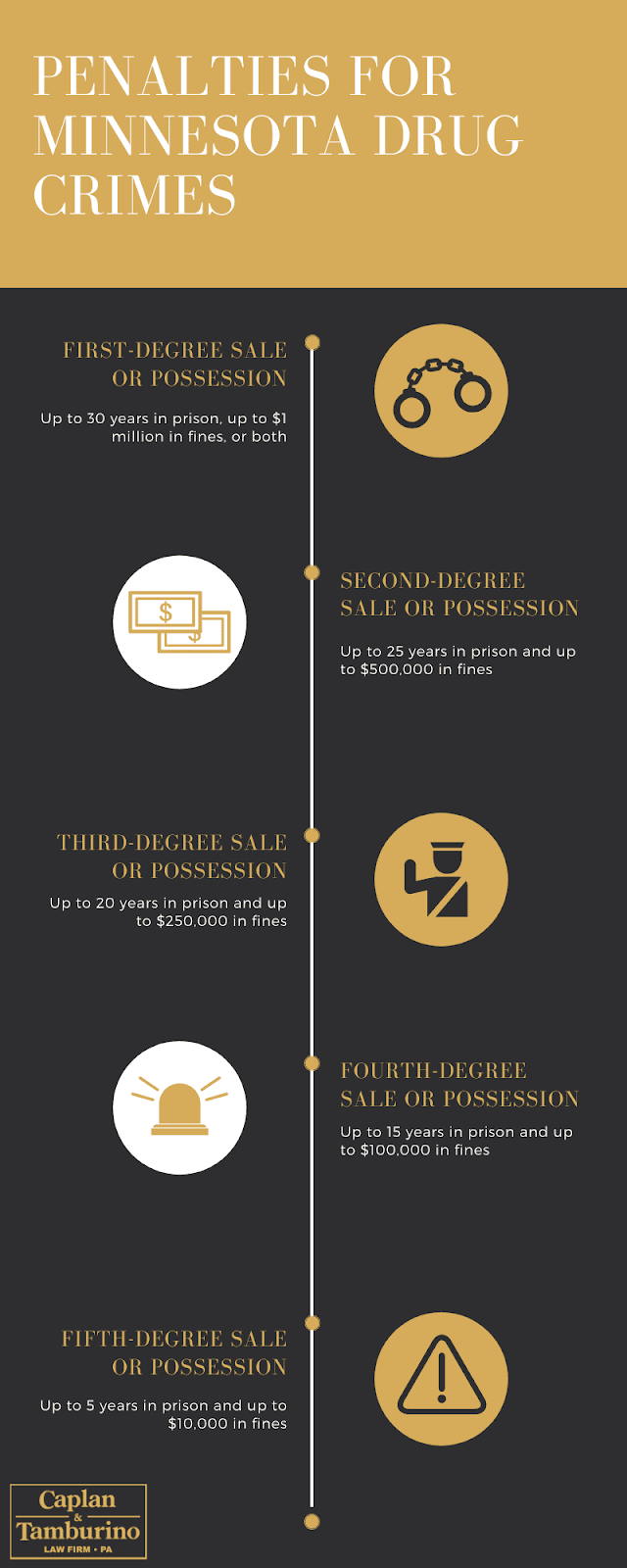 Facing a Drug Charge? Contact Us Today
If you're facing a drug charge in the state of Minnesota, we're here to help. At Caplan & Tamburino, we have decades of experience and two attorneys who are board-certified specialists by the State Bar Board of Legal Specialization, an achievement only 3% of attorneys can claim.
In short, we're who you want on your team when facing serious allegations that could impact the rest of your life.
Contact us today at (612) 444-5020 to schedule a free, no-obligation case evaluation.