Sex Crimes
We're available 24/7. Call us at (612) 444-5020.
Eagan Sex Crime Defense Attorneys
Defending Clients Facing Sex Crime Allegations in Eagan, MN
A sex crime conviction in Minnesota can have a lasting impact on your life, affecting your ability to get a job, an education, housing, or a loan. You may also be required to register as a sex offender, possibly for the rest of your life. Whether you've been accused of a sex crime or you suspect you're being investigated for one, it's important to have experienced legal representation.
At Caplan & Tamburino Law Firm, P.A., we believe that everyone deserves to have their side heard. We are committed to providing our clients with the personalized attention they deserve. Our team can help you explore your legal options and can help you fight for the best possible outcome.
---
Call (612) 444-5020 or contact us online today to schedule a free consultation.
---
What is a Sex Crime?
Sex crimes are crimes that involve sexual acts or relations. Although some offenses are considered misdemeanors, most sex crimes are charged as felonies.
Here are some common sex crime charges in Minnesota:
Rape: Rape, also known as sexual assault, involves non-consensual sexual penetration or intercourse. It's a felony offense and can be classified into different degrees based on factors such as the use of force, the victim's age, and the relationship between the parties.
Criminal Sexual Conduct: This is a broader term that encompasses various degrees of sexual misconduct. It includes actions like unwanted touching, fondling, or other sexual contact without the victim's consent. Like rape, criminal sexual conduct charges can have different degrees based on specific circumstances.
Statutory Rape: This charge applies when there is sexual activity between an adult and a minor who is below the age of consent. The age of consent in Minnesota is generally 16, but there are exceptions depending on the age difference between the parties.
Sex Trafficking: This involves recruiting, enticing, harboring, transporting, or otherwise obtaining another person for the purpose of engaging in commercial sexual activity. It can also involve promoting or facilitating such activities.
Solicitation: Solicitation of prostitution is a crime that involves attempting to hire or engage in sexual activity with a prostitute. This applies to both the person offering payment and the person offering sexual services for payment.
Child Pornography: This crime involves creating, distributing, or possessing explicit images of minors engaged in sexual acts. It's illegal even if the person possessing the material didn't produce it.
Internet Sex Crimes: These include offenses like online grooming of minors, online solicitation of minors for sexual purposes, and using the internet to facilitate sex trafficking or child pornography.
Indecent Exposure: Indecent exposure involves intentionally exposing one's genitals in public or in the presence of others who might be offended or alarmed. This offense is typically a misdemeanor but can be more serious in certain circumstances.
Sex Offender Registration in Minnesota
Sex offender registration in Minnesota, like in many other states in the United States, is a legal system that requires individuals convicted of certain sex-related offenses to provide their personal information to law enforcement authorities. This information is then made available to the public through various means, such as online databases or community notifications.
Minnesota has a three-tiered system for classifying sex offenders based on the risk they pose to the community. The three tiers are Level 1 (low risk), Level 2 (moderate risk), and Level 3 (high risk). The tier designation determines the length of time the individual is required to register and the level of community notification.
The length of time an individual is required to register depends on their assigned tier and the nature of their offense. Level 1 offenders generally register for 10 years, Level 2 offenders for 25 years, and Level 3 offenders for life.
Failing to register as a sex offender or providing false information can lead to criminal charges and penalties.
Ready to Defend You Today
Even false accusations can have serious repercussions on your personal life and professional reputation. Our Eagan sex crime defense attorneys can help you explore all of your legal options and develop a strong defense strategy to clear your name. We can help you challenge the prosecution's evidence and fight for your rights.
---
Contact us today at (612) 444-5020 to discuss your case.
---
What Should I Do If I'VE BEEN ARRESTED?
1. Don't Talk to the Police!

It's crucial to know that while you should remain respectful with authorities, you have the right to remain silent. This a right protected by the Fifth Amendment of the U.S. Constitution, which makes it clear individuals are protected from being compelled to be a witness against him / herself in criminal matters.

It's important to note that:

Talking will not help you avoid an arrest. If law enforcement has probable cause to arrest you, then they will arrest you.
By speaking, you risk making a confession or providing information that can be used to indict you, even unknowingly.
Even if you feel that information being discussed is "harmless," it is still in your best interest to invoke your Fifth Amendment right.

2. Ask for a Lawyer!

As soon as you can you should elect your right to have a defense attorney present. A Minnesota criminal defense lawyer or public defender can ensure the police do not violate your rights and help you avoid saying anything incriminating during questioning. Caplan & Tamburino Law Firm is available 24 hours a day, seven days a week, so that we can be by your side whenever you need us. Call now!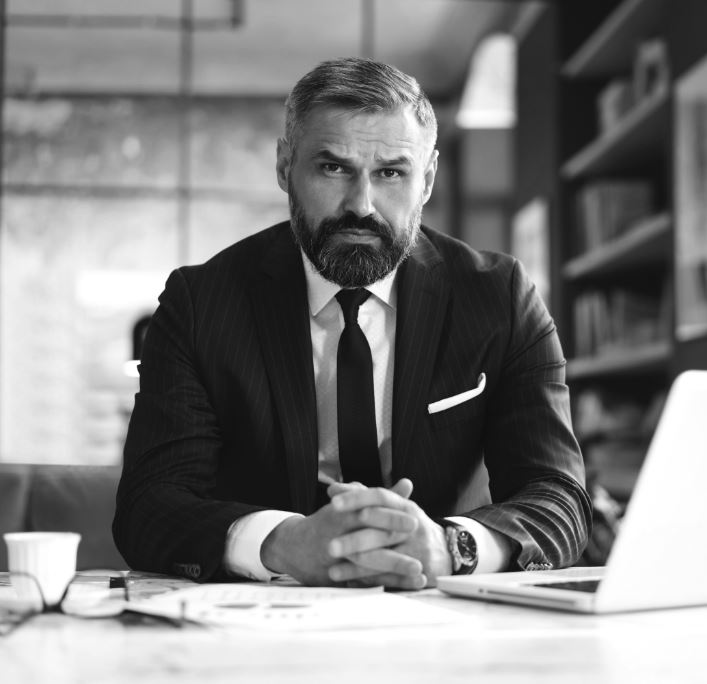 Making a Difference for OUR CLIENTS
I cannot thank you enough for your help!

"Your patience, knowledge and especially your attention to detail was admirable."

This settlement has completely changed my life.

"This settlement has completely changed my life. I appreciate Joe and Hannah's tireless effort."

Thank you for being so supportive

"I just want to say that I don't know any lawyers who would do what you did for your client."

Thank you!

"I just wanted to say thank you again for helping me out with everything."

Thank you again.

"When Kayla answered the telephone I felt like somebody truly had my back and cared about protecting me."
Why Choose Caplan & Tamburino Law Firm, P.A.?
We'll start your case with a FREE, no-obligation consultation

Attorney Joseph Tamburino is a Board Certified Criminal Law Specialist, achieved by only 3% of Attorneys

We have represented thousands of clients and we have handled hundreds of jury trials

Our attorneys have worked as prosecutors and public defenders throughout the state

Our team is available 24/7 – when our clients need us, we're there for them
Book a FREE CONSULTATION
Don't hesitate to call us at

(612) 444-5020

or fill out the form below. WE ARE AVAILABLE TO SPEAK WITH YOU 24/7.