Sex Crimes
We're available 24/7. Call us at (612) 444-5020.
Eden Prairie Sex Crime Defense Lawyers
Accused of a Sex Crime in Eden Prairie, MN?
Sex crimes are among the most serious offenses in Minnesota. A conviction can lead to life-altering consequences, including lengthy prison sentences, steep fines, and a permanent criminal record. If you have been accused of a sex crime, you need strong legal representation from an experienced criminal defense firm.
At Caplan & Tamburino Law Firm, P.A., our Eden Prairie sex crime defense lawyers have handled thousands of cases and have obtained dismissals and acquittals for thousands of clients. We have a proven track record of success and will work tirelessly to protect your rights and help you achieve the best possible outcome for your case.
---
Call (612) 444-5020 or contact us online today to request a free case review.
---
What is Considered a Sex Crime in Minnesota?
In Minnesota, a sex crime refers to a criminal offense that involves sexual misconduct or inappropriate behavior. These crimes can encompass a wide range of actions, from non-consensual sexual contact to child exploitation.
Here are some common sex crime charges in Minnesota:
Rape: Also known as sexual assault, this involves engaging in sexual penetration without the victim's consent. It can include both physical force and situations where the victim is unable to give consent, such as due to intoxication or incapacity.
Sexual Assault: This broader charge encompasses various forms of non-consensual sexual contact, which may not involve penetration. It can include unwanted touching or groping.
Criminal Sexual Conduct: This charge covers a range of sexual offenses, with degrees of severity based on factors such as the use of force, the age of the victim, and the nature of the acts involved. There are four degrees of criminal sexual conduct, each with different elements and potential penalties.
Sexual Exploitation of Minors: This charge involves creating, distributing, or possessing explicit sexual material involving minors. It includes child pornography offenses.
Solicitation of Prostitution: Seeking to hire or engage in sexual acts with a prostitute can lead to this charge.
Indecent Exposure: Exposing one's genitals in public or engaging in lewd behavior can result in this charge.
Statutory Rape: Engaging in sexual activity with a minor, even if they appear to consent, is generally considered statutory rape if the minor is under the legal age of consent.
Aggravated Sexual Assault: This is a more serious form of sexual assault that involves additional elements such as the use of a dangerous weapon or causing severe bodily harm.
Sex Offender Registration: While not a charge in itself, individuals convicted of certain sex crimes are required to register as sex offenders, providing their information to law enforcement and the community.
Legal Defenses for Sex Crimes
Unfortunately, even merely being accused of a sex crime before stepping foot in court can have a negative impact on your professional reputation and personal life. That is why it is imperative to hire an experienced attorney who can help you develop a strong defense strategy to protect your rights, future, and freedom.
Defenses to sex crime allegations can vary widely, and some common ones include:
Consent: If both parties involved in a sexual encounter gave voluntary and informed consent, it can serve as a strong defense against allegations of non-consensual sex. Consent means that both individuals willingly agreed to engage in the activity without any form of coercion, manipulation, or incapacitation.
Mistaken Identity: In some cases, individuals may be wrongly accused due to mistaken identity. This could involve someone being misidentified as the perpetrator, especially if the incident occurred in a low-light setting or if there were other factors that led to confusion.
Lack of Evidence: A defense attorney may argue that there is insufficient evidence to support the allegations. This might include a lack of physical evidence, witnesses, or credible documentation that could corroborate the claims made by the alleged victim.
False Accusations: Sometimes, false accusations are made due to various motives such as revenge, jealousy, personal vendettas, or attempts to gain an advantage in other legal matters. A defense strategy might involve demonstrating the alleged victim's credibility issues or ulterior motives.
Alibi: An alibi defense involves presenting evidence that the accused was not at the location where the alleged crime took place at the time it supposedly occurred. This could involve providing witnesses, surveillance footage, or other evidence that places the accused elsewhere.
Intoxication: If the accused was under the influence of drugs or alcohol at the time of the alleged incident and lacked the capacity to form the necessary intent, this could be used as a defense. However, it's important to note that voluntary intoxication is generally not a strong defense.
Miscommunication: Sometimes, misunderstandings or miscommunication can lead to allegations of sex crimes. A defense may focus on showing that the parties involved had different perceptions or interpretations of the situation that led to the allegations.
Age and Capacity: In cases involving statutory rape or similar offenses, a defense might center around the accused's belief that the alleged victim was of legal age or had the capacity to give consent. This defense would generally rely on demonstrating the accused's reasonable belief based on available information.
Procedural Errors: If law enforcement or legal authorities mishandled evidence or violated the accused's rights during the investigation or arrest, a defense attorney might challenge the admissibility of evidence or the legality of the arrest.
Character Witnesses: The defense might present witnesses who can attest to the accused's good character or reputation in order to counter the allegations. This can help create doubt about the likelihood of the accused committing the alleged crime.
---
Contact us today at (612) 444-5020 to schedule a free consultation.
---
What Should I Do If I'VE BEEN ARRESTED?
1. Don't Talk to the Police!

It's crucial to know that while you should remain respectful with authorities, you have the right to remain silent. This a right protected by the Fifth Amendment of the U.S. Constitution, which makes it clear individuals are protected from being compelled to be a witness against him / herself in criminal matters.

It's important to note that:

Talking will not help you avoid an arrest. If law enforcement has probable cause to arrest you, then they will arrest you.
By speaking, you risk making a confession or providing information that can be used to indict you, even unknowingly.
Even if you feel that information being discussed is "harmless," it is still in your best interest to invoke your Fifth Amendment right.

2. Ask for a Lawyer!

As soon as you can you should elect your right to have a defense attorney present. A Minnesota criminal defense lawyer or public defender can ensure the police do not violate your rights and help you avoid saying anything incriminating during questioning. Caplan & Tamburino Law Firm is available 24 hours a day, seven days a week, so that we can be by your side whenever you need us. Call now!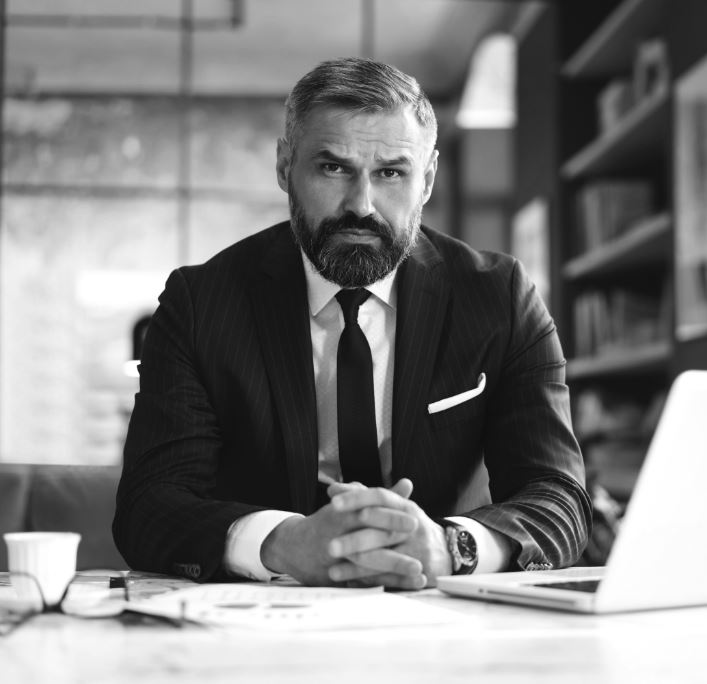 Making a Difference for OUR CLIENTS
I cannot thank you enough for your help!

"Your patience, knowledge and especially your attention to detail was admirable."

This settlement has completely changed my life.

"This settlement has completely changed my life. I appreciate Joe and Hannah's tireless effort."

Thank you for being so supportive

"I just want to say that I don't know any lawyers who would do what you did for your client."

Thank you!

"I just wanted to say thank you again for helping me out with everything."

Thank you again.

"When Kayla answered the telephone I felt like somebody truly had my back and cared about protecting me."
Why Choose Caplan & Tamburino Law Firm, P.A.?
We'll start your case with a FREE, no-obligation consultation

Attorney Joseph Tamburino is a Board Certified Criminal Law Specialist, achieved by only 3% of Attorneys

We have represented thousands of clients and we have handled hundreds of jury trials

Our attorneys have worked as prosecutors and public defenders throughout the state

Our team is available 24/7 – when our clients need us, we're there for them
Book a FREE CONSULTATION
Don't hesitate to call us at

(612) 444-5020

or fill out the form below. WE ARE AVAILABLE TO SPEAK WITH YOU 24/7.