Sex Crimes
We're available 24/7. Call us at (612) 444-5020.
Lakeville Sex Crime Lawyers
Providing Aggressive Defense for Your Sex Crime Charges
Sex crimes are some of the most severely punished crimes in Minnesota. Because of the high risk of repeat offenses, many of these crimes carry mandatory minimum sentences and/or lifetime registration as a sex offender. If you have been accused of a sex crime in Lakeville, it is critical that you contact a criminal defense attorney as soon as possible. A conviction for a sex crime can ruin your reputation, prevent you from getting a job, and even affect your ability to live in your community.
At Caplan & Tamburino Law Firm, P.A., our Lakeville sex crime attorneys have handled thousands of cases and have a proven track record of success. We know Minnesota's criminal justice system inside and out, and we can help you fight for the best possible outcome for your case.
Facing charges for a sex crime in Lakeville? Call Caplan & Tamburino Law Firm, P.A. at (612) 444-5020 or fill out our online contact form to schedule a free consultation with our experienced sex crime defense attorneys in Lakeville.
Types of Sex Crimes Defense Cases We Handle in Lakeville, MN
Sex crimes defense cases we handle in Lakeville, Minnesota include:
Child pornography
Rape
Sexual abuse
Internet sex crimes
Statutory rape
Criminal sexual conduct
Solicitation
Indecent Exposure Defense
The authorities often trump up charges, making the situation seem worse than it is. For instance, someone caught urinating in public could be accused of indecent exposure, even if they are alone at the time.
In Minnesota, indecent exposure is a serious charge. State law defines indecent exposure as the willful exposure of one's bare genitals in a public place or in a location where others might be present.
Depending on the circumstances, this charge can carry hefty fines, jail time, or even lifetime registration as a sex offender.
We are here to help you build a strong defense against these allegations. We can challenge witness statements, gather evidence, and negotiate a plea bargain if necessary.
With the right representation, it is possible to mount a winning defense and avoid the lasting consequences of this criminal accusation.
Prostitution Defense
In prostitution cases, prosecutors must prove, beyond a reasonable doubt, that the accused knowingly engaged in a sexual act for financial gain.
Our team is here to help challenge a prostitution allegation. We can investigate the circumstances surrounding a prostitution arrest.
Depending on our findings, we can challenge the evidence against you. For instance, we may be able to cast doubt on the validity of a prostitution sting operation, or we could question the credibility of witnesses.
If you are facing prostitution accusations, act quickly. Our representation can help protect your rights and freedoms.
Sex Crime Penalties in Minnesota
The penalties for sex crime convictions are severe, with the potential for decades of prison time and thousands of dollars in fines. In addition to prison time, many sex crimes carry mandatory registration as a sex offender, which can prevent you from finding a job or a place to live.
In some cases, other penalties for sex crimes in Minnesota can include:
Electronic monitoring
Probation
Counseling
Inability to own a firearm
Inability to obtain a professional license
Inability to adopt children
Inability to access federal student loans
Get the Sex Crime Defense You Need in Lakeville, MN
If you have been charged with a sex crime, you need an experienced sex crime defense attorney who will fight to protect your rights and your freedom. At Caplan & Tamburino Law Firm, P.A., we know the laws and procedures inside and out, and we can help you challenge the evidence against you, search for any possible procedural errors, and ensure that your rights are protected. We can also help you with the registration process for sex offender registration and help you petition for removal from the registry when appropriate.
Call Caplan & Tamburino Law Firm, P.A. at (612) 444-5020 or contact us online for a free consultation with our Lakeville sex crime attorneys. We will listen to your side of the story and help you build a strong defense based on the facts of your case.
What Should I Do If I'VE BEEN ARRESTED?
1. Don't Talk to the Police!

It's crucial to know that while you should remain respectful with authorities, you have the right to remain silent. This a right protected by the Fifth Amendment of the U.S. Constitution, which makes it clear individuals are protected from being compelled to be a witness against him / herself in criminal matters.

It's important to note that:

Talking will not help you avoid an arrest. If law enforcement has probable cause to arrest you, then they will arrest you.
By speaking, you risk making a confession or providing information that can be used to indict you, even unknowingly.
Even if you feel that information being discussed is "harmless," it is still in your best interest to invoke your Fifth Amendment right.

2. Ask for a Lawyer!

As soon as you can you should elect your right to have a defense attorney present. A Minnesota criminal defense lawyer or public defender can ensure the police do not violate your rights and help you avoid saying anything incriminating during questioning. Caplan & Tamburino Law Firm is available 24 hours a day, seven days a week, so that we can be by your side whenever you need us. Call now!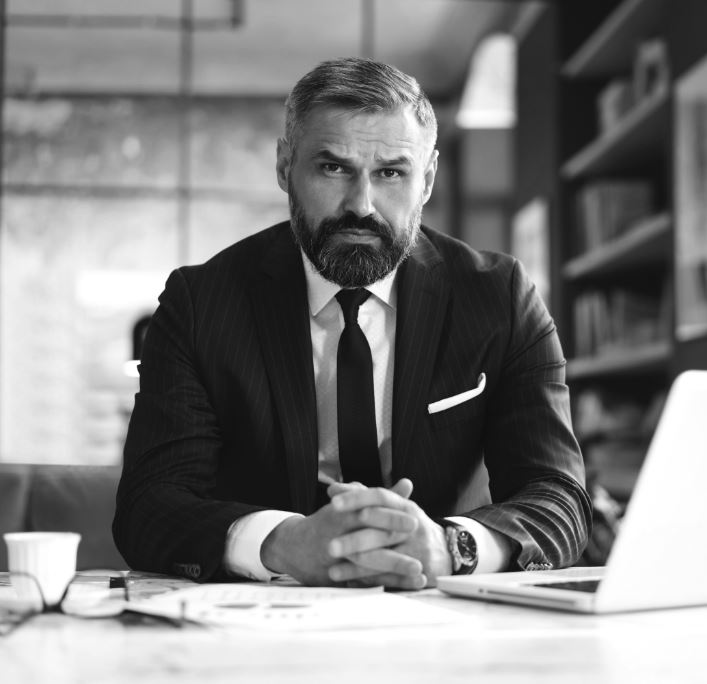 Making a Difference for OUR CLIENTS
I cannot thank you enough for your help!

"Your patience, knowledge and especially your attention to detail was admirable."

This settlement has completely changed my life.

"This settlement has completely changed my life. I appreciate Joe and Hannah's tireless effort."

Thank you for being so supportive

"I just want to say that I don't know any lawyers who would do what you did for your client."

Thank you!

"I just wanted to say thank you again for helping me out with everything."

Thank you again.

"When Kayla answered the telephone I felt like somebody truly had my back and cared about protecting me."
Why Choose Caplan & Tamburino Law Firm, P.A.?
We'll start your case with a FREE, no-obligation consultation

Attorney Joseph Tamburino is a Board Certified Criminal Law Specialist, achieved by only 3% of Attorneys

We have represented thousands of clients and we have handled hundreds of jury trials

Our attorneys have worked as prosecutors and public defenders throughout the state

Our team is available 24/7 – when our clients need us, we're there for them
Book a FREE CONSULTATION
Don't hesitate to call us at

(612) 444-5020

or fill out the form below. WE ARE AVAILABLE TO SPEAK WITH YOU 24/7.