Caplan & Tamburino Law Firm, P.A. is proud to announce that four of our attorneys have been included in this year's Super Lawyers® List for exceptional work in criminal defense law. Our Minneapolis attorneys work tirelessly to defend our clients and we are extremely proud to receive this prestigious recognition from Super Lawyers® Magazine.
Attorneys Allan Caplan and Joe Tamburino were each recognized for their work in the criminal defense field, earning them each a spot in the Minnesota Super Lawyers® list for 2018. Additionally, Attorney Lis Carlson was named a Minnesota Super Lawyers® Rising Star for 2018.
Super Lawyers is a remarkably prestigious legal rating service backed by the well-respected Thomson Reuters. Only 5% of all practicing attorneys in each state are selected to the annual Super Lawyers lists, and even fewer, 2.5%, are chosen as Rising Stars.
Each candidate must go through an extensive selection process, which starts with nominations. Attorneys can be nominated by fellow attorneys, third parties, managing partners, or the Super Lawyers research team. Next, all nominees are graded on their professional achievements, legal experience, past settlements, specialized certifications, and other applicable accolades. Any qualifying candidate must be in good standing with the state bar of Minnesota.
Candidates are also subjected to peer reviews, which are provided by the top attorneys in each nominee's respective legal field. From the pool of remaining nominees, the Super Lawyers list is assembled. Rising Stars, however, are gathered from a smaller pool of practicing attorneys. Rising Star recognitions are reserved for attorneys under the age of 40, or those who have been practicing law for 10 years or less.
Our firm is extremely proud to have four of our attorneys recognized in this year's Super Lawyers lists. This marks Attorney Caplan's 12th inclusion in Super Lawyers and Attorney Caplan's 18th consecutive year as a Super Lawyer.
Each of our criminal defense attorneys at Caplan & Tamburino Law Firm, P.A. is dedicated to protecting the rights and freedoms of our clients. Since 1983, we have defended thousands of clients and have received prominent recognitions from The National Trial Lawyer: Top 100 and Martindale-Hubbell® for our efforts. If you or someone you love is facing criminal accusations, our firm is here to help.
Contact Caplan & Tamburino Law Firm, P.A. if you are in need of legal representation or are facing criminal charges.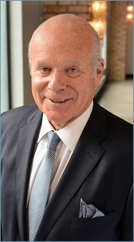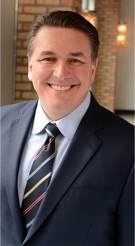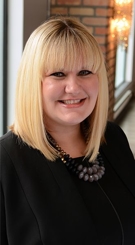 Left to Right: Allan Caplan, Joe Tamburino and Lis Carlson