Burnsville Criminal Defense
We're available 24/7. Call us at (612) 444-5020.
Burnsville Criminal Defense Attorneys
Call Minnesota's Premier Law Firm for the Help You Need
If you are facing criminal charges in Burnsville, safeguarding your future becomes paramount. Everything is at stake: your future prospects, your reputation, as well as your personal and financial freedom. When so much hangs in the balance, the last thing you need is an inexperienced lawyer. At Caplan & Tamburino Law Firm, P.A., our team of criminal defense attorneys in Burnsville possesses a combined century of experience, diligently representing clients in state and federal courts throughout Minnesota since 1983.
Whether you have been accused of a DWI, a Title IX violation, a drug-related offense, or a sex crime, take solace in the fact that your future rests in capable hands. Not only do we boast a long-standing record of achieving favorable outcomes for our clients, but we have also garnered recognition from esteemed organizations such as The National Trial Lawyer: Top 100, Martindale-Hubbell®, and Super Lawyers® for our consistent success in this field.
---
For the most crucial call you will ever make, our Burnsville criminal defense lawyers are available round the clock at (612) 444-5020, or you can conveniently fill out the form below.
---
Types of Criminal Cases We Handle
Our firm is ready to help you if you are facing any type of criminal charges, including but not limited to:
DUI / DWI
Arson
BUI / BWI
Dangerous Weapons
Domestic Assault
Expungement
Federal Crimes
Felony Crime
Internet Crimes
Juvenile Crimes
Misdemeanors
Theft Crimes
Violent Crimes
White Collar Crimes
Penalties for Criminal Charges
The penalties for criminal charges in Minnesota vary depending on the specific offense and its classification.
Petty Misdemeanors: Petty misdemeanors are the least serious offenses in Minnesota. They typically carry a maximum penalty of a $300 fine.
Misdemeanors: Misdemeanors are more serious than petty misdemeanors but less serious than felonies. The maximum penalties for misdemeanors in Minnesota include up to 90 days in jail and fines of up to $1,000.
Gross Misdemeanors: Gross misdemeanors are more severe than regular misdemeanors. Convictions for gross misdemeanors can result in up to one year in jail and fines of up to $3,000.
Felonies: Felonies are the most serious criminal offenses in Minnesota. The penalties for felonies vary depending on the degree of the offense, which can range from first-degree to fifth-degree. First-degree felonies carry the most severe penalties, including lengthy prison sentences and substantial fines, while fifth-degree felonies have comparatively lesser penalties.
Why Hire a Local Criminal Attorney?
Hiring a local criminal attorney can provide several advantages when facing criminal charges. Here are some reasons why it is beneficial to hire a local criminal attorney:
Knowledge of Local Laws and Procedures: Local criminal attorneys have in-depth knowledge of the specific laws, regulations, and procedures relevant to your jurisdiction. They are familiar with the local court system, judges, prosecutors, and other key individuals involved in the legal process. This familiarity allows them to navigate the system more effectively and develop strategies tailored to the local practices and tendencies.
Understanding of Local Legal Culture: Each jurisdiction has its own legal culture, which can influence how cases are handled and resolved. Local criminal attorneys have a deep understanding of the local legal culture, including the attitudes and tendencies of judges and prosecutors. This insight enables them to anticipate potential challenges and tailor their approach accordingly.
Strong Relationships and Connections: Local criminal attorneys have established relationships and connections within the local legal community. They often have professional networks that they can leverage to benefit their clients. These connections may include relationships with prosecutors, judges, expert witnesses, and other professionals who can provide valuable support and insights to your case.
Availability and Accessibility: Local criminal attorneys are more accessible and readily available for meetings, consultations, and court appearances. They can promptly respond to your questions and concerns, and they are familiar with local resources that can aid in your defense. Having an attorney who is physically close to your location can be beneficial in terms of convenience and prompt communication.
Understanding of Local Sentencing Practices: Sentencing practices can vary among jurisdictions, and local attorneys have a thorough understanding of the typical sentencing guidelines and practices in their area. They can provide valuable insights into potential outcomes and negotiate with prosecutors to secure more favorable plea agreements or sentencing options.
Community Reputation and Perception: Hiring a local criminal attorney who is respected and well-known in the community can positively impact your case. Local attorneys with a good reputation may have earned the trust and respect of judges and prosecutors, potentially leading to better outcomes for their clients.
Ready to Create Your Defense Today?
Given the gravity of criminal charges, our team of dedicated Burnsville criminal defense lawyers is committed to diligently assisting you in avoiding these severe penalties. Our criminal attorneys are at your service 24/7, ready to tackle allegations of arson or any other criminal offense. Reach out to a skilled criminal lawyer from Caplan & Tamburino Law Firm, P.A. by calling (612) 444-5020.
---
To gather further details or arrange a complimentary consultation with a Burnsville criminal defense attorney, contact us and schedule an appointment.
---
What Should I Do If I'VE BEEN ARRESTED?
1. Don't Talk to the Police!

It's crucial to know that while you should remain respectful with authorities, you have the right to remain silent. This a right protected by the Fifth Amendment of the U.S. Constitution, which makes it clear individuals are protected from being compelled to be a witness against him / herself in criminal matters.

It's important to note that:

Talking will not help you avoid an arrest. If law enforcement has probable cause to arrest you, then they will arrest you.
By speaking, you risk making a confession or providing information that can be used to indict you, even unknowingly.
Even if you feel that information being discussed is "harmless," it is still in your best interest to invoke your Fifth Amendment right.

2. Ask for a Lawyer!

As soon as you can you should elect your right to have a defense attorney present. A Minnesota criminal defense lawyer or public defender can ensure the police do not violate your rights and help you avoid saying anything incriminating during questioning. Caplan & Tamburino Law Firm is available 24 hours a day, seven days a week, so that we can be by your side whenever you need us. Call now!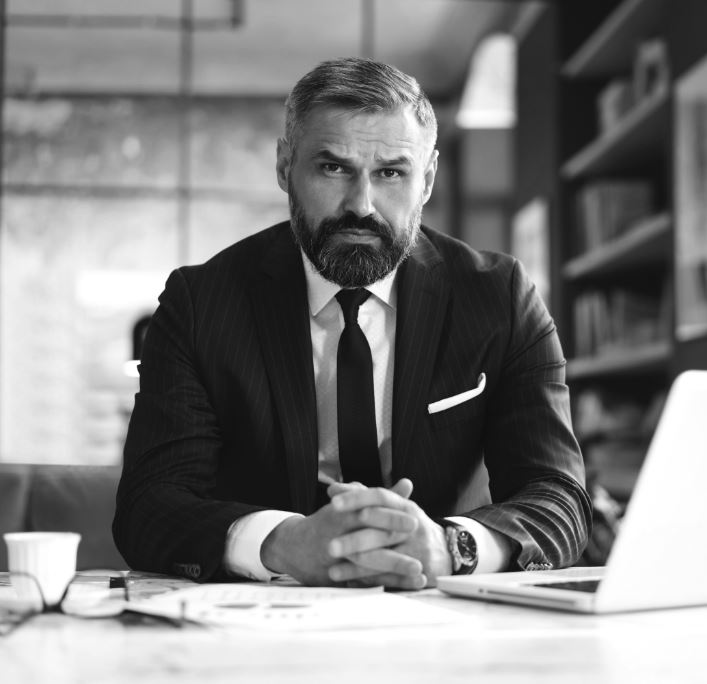 Making a Difference for OUR CLIENTS
I cannot thank you enough for your help!

"Your patience, knowledge and especially your attention to detail was admirable."

This settlement has completely changed my life.

"This settlement has completely changed my life. I appreciate Joe and Hannah's tireless effort."

Thank you for being so supportive

"I just want to say that I don't know any lawyers who would do what you did for your client."

Thank you!

"I just wanted to say thank you again for helping me out with everything."

Thank you again.

"When Kayla answered the telephone I felt like somebody truly had my back and cared about protecting me."
Why Choose Caplan & Tamburino Law Firm, P.A.?
We'll start your case with a FREE, no-obligation consultation

Attorney Joseph Tamburino is a Board Certified Criminal Law Specialist, achieved by only 3% of Attorneys

We have represented thousands of clients and we have handled hundreds of jury trials

Our attorneys have worked as prosecutors and public defenders throughout the state

Our team is available 24/7 – when our clients need us, we're there for them
Book a FREE CONSULTATION
Don't hesitate to call us at

(612) 444-5020

or fill out the form below. WE ARE AVAILABLE TO SPEAK WITH YOU 24/7.