Sex Crimes
We're available 24/7. Call us at (612) 444-5020.
Burnsville Sex Crimes Lawyer
Sex Crimes Defense in Minnesota
When facing an accusation of a sex crime, the potential consequences of imprisonment and sex offender registration can be devastating to your reputation. At Caplan & Tamburino Law Firm, P.A., we provide robust advocacy to meet the demands of your case. We specialize in sexual crime cases and offer unparalleled defense victories with numerous client recommendations.
---
If you are confronting charges related to a sex crime, contact Caplan & Tamburino Law Firm, P.A. today at (612) 444-5020 or reach out to us online to schedule a consultation with our sex crime defense attorney in Burnsville.
---
Understanding Sex Crimes
Sex crimes encompass various criminal offenses involving sexual conduct or behavior. These offenses may include sex trafficking (including forced labor), sex offender registration, exploitation of children and persons with disabilities, child pornography, rape, sexual assault, sexual abuse, non-consensual sexual contact, as well as the handling and distribution of obscene material. It is essential to note that the severity of sex crime charges varies depending on the jurisdiction.
Harsher punishments may be imposed for coerced sex or engaging in sexual activities with minors, while those involved in the production or distribution of pornography featuring minors face different penalties. Generally, the punishment for sex crimes depends on the specific circumstances of the case, ranging from probation to imprisonment.
Types of Sex Crime Cases We Handle
Since 1983, our legal team at Caplan & Tamburino Law Firm, P.A. has established a reputation for achieving exceptional results for our clients, including charge reductions, dismissals, and even not-guilty verdicts at trial. With two former prosecutors on our defense team and specialized expertise in sex crime cases, we are equipped to defend your rights at both the state and federal levels.
Our Burnsville sex crime defense attorneys are prepared to represent you against charges such as:
Criminal sexual conduct
Indecent exposure
Possession of child pornography
Prostitution and solicitation
Statutory rape
Internet sex crimes
Understanding Sex Offender Registration Requirements in Minnesota
In Minnesota, if you are convicted of a sex crime, there is a high probability that you will be required to register as a sex offender upon completing your sentence. Convictions for criminal sexual conduct, solicitation involving minors, or felony indecent exposure trigger sex offender registration, which typically lasts for a minimum of 10 years.
The consequences of a sex crime conviction go beyond registration and can have life-altering effects. To minimize or eliminate these consequences, our attorneys leverage decades of experience, extensive resources, and proven talent to assist our clients during their most challenging times.
Levels of Sex Offenders in Minnesota
Access to information about individuals on the sex offender registry varies depending on the offender's level. Minnesota categorizes the registry into three levels based on the predatory offender community notification law:
Level I Offenders: Low risk of re-offense. Information about these offenders is only accessible to law enforcement agencies, witnesses, victims, and victims' immediate adult family members.
Level II Offenders: Moderate risk of re-offense. Law enforcement agencies can disclose information about these offenders to staff members of organizations likely to encounter the offender, such as educational institutions or daycare facilities. The agency may also notify individuals if there is a belief that the offender may target them in the future.
Level III Offenders: High risk of re-offense. The type of notification varies depending on the unique circumstances, but law enforcement agencies may disclose information about Level III Offenders to parents of children at specific facilities or even the general public during community meetings.
Why Choose Our Burnsville Sex Crime Defense Attorneys?
Our experienced team of sexual crimes lawyers in Burnsville is dedicated to helping you understand your rights and navigate the complex criminal justice system. We will assist you in building a strong defense and working towards having the charges dropped or reduced. Here's why you should hire us:
Our partners have valuable experience as former prosecutors
We have been consistently recognized as Super Lawyers® for over a decade
We have successfully handled numerous jury trials throughout Minnesota
Our criminal defense team is available 24/7 to assist you
Our staff includes two Board Certified Criminal Law Specialists
---
Get 100 years of proven experience on your side! We're available 24/7, so contact our sex crime lawyers in Burnsville to schedule a free case evaluation today!
---
What Should I Do If I'VE BEEN ARRESTED?
1. Don't Talk to the Police!

It's crucial to know that while you should remain respectful with authorities, you have the right to remain silent. This a right protected by the Fifth Amendment of the U.S. Constitution, which makes it clear individuals are protected from being compelled to be a witness against him / herself in criminal matters.

It's important to note that:

Talking will not help you avoid an arrest. If law enforcement has probable cause to arrest you, then they will arrest you.
By speaking, you risk making a confession or providing information that can be used to indict you, even unknowingly.
Even if you feel that information being discussed is "harmless," it is still in your best interest to invoke your Fifth Amendment right.

2. Ask for a Lawyer!

As soon as you can you should elect your right to have a defense attorney present. A Minnesota criminal defense lawyer or public defender can ensure the police do not violate your rights and help you avoid saying anything incriminating during questioning. Caplan & Tamburino Law Firm is available 24 hours a day, seven days a week, so that we can be by your side whenever you need us. Call now!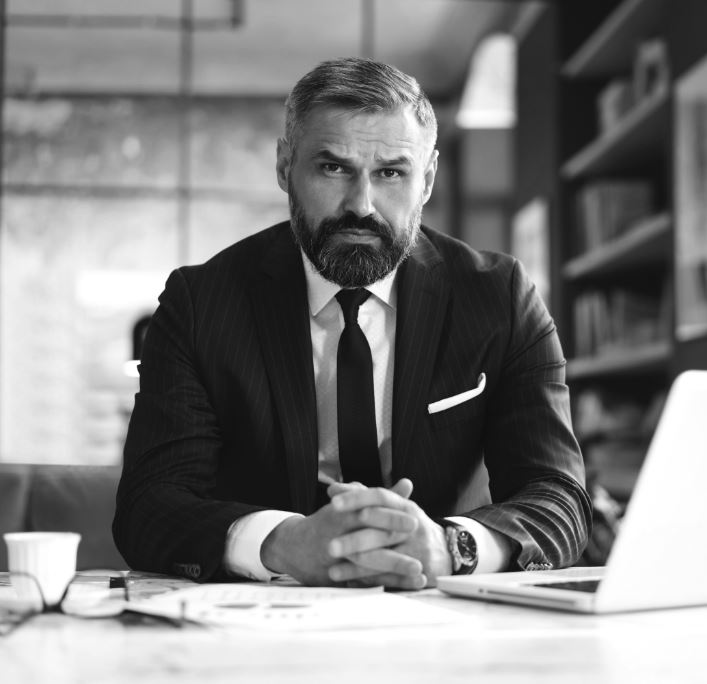 Making a Difference for OUR CLIENTS
I cannot thank you enough for your help!

"Your patience, knowledge and especially your attention to detail was admirable."

This settlement has completely changed my life.

"This settlement has completely changed my life. I appreciate Joe and Hannah's tireless effort."

Thank you for being so supportive

"I just want to say that I don't know any lawyers who would do what you did for your client."

Thank you!

"I just wanted to say thank you again for helping me out with everything."

Thank you again.

"When Kayla answered the telephone I felt like somebody truly had my back and cared about protecting me."
Why Choose Caplan & Tamburino Law Firm, P.A.?
We'll start your case with a FREE, no-obligation consultation

Attorney Joseph Tamburino is a Board Certified Criminal Law Specialist, achieved by only 3% of Attorneys

We have represented thousands of clients and we have handled hundreds of jury trials

Our attorneys have worked as prosecutors and public defenders throughout the state

Our team is available 24/7 – when our clients need us, we're there for them
Book a FREE CONSULTATION
Don't hesitate to call us at

(612) 444-5020

or fill out the form below. WE ARE AVAILABLE TO SPEAK WITH YOU 24/7.